The 'Three Ps' in village make for a tasty day
By Jennifer Brandt, Vermont Country correspondent
BENNINGTON — One of the best things to do in Vermont is to drive its stunning back roads and discover the hidden gems within the rolling hills of the Green Mountains. For Vermonters and visitors alike, it can be nearly impossible to know all the fascinating history, incredible food, whimsical stores and fantastic recreational opportunities of every small town in Vermont. That's where we come in.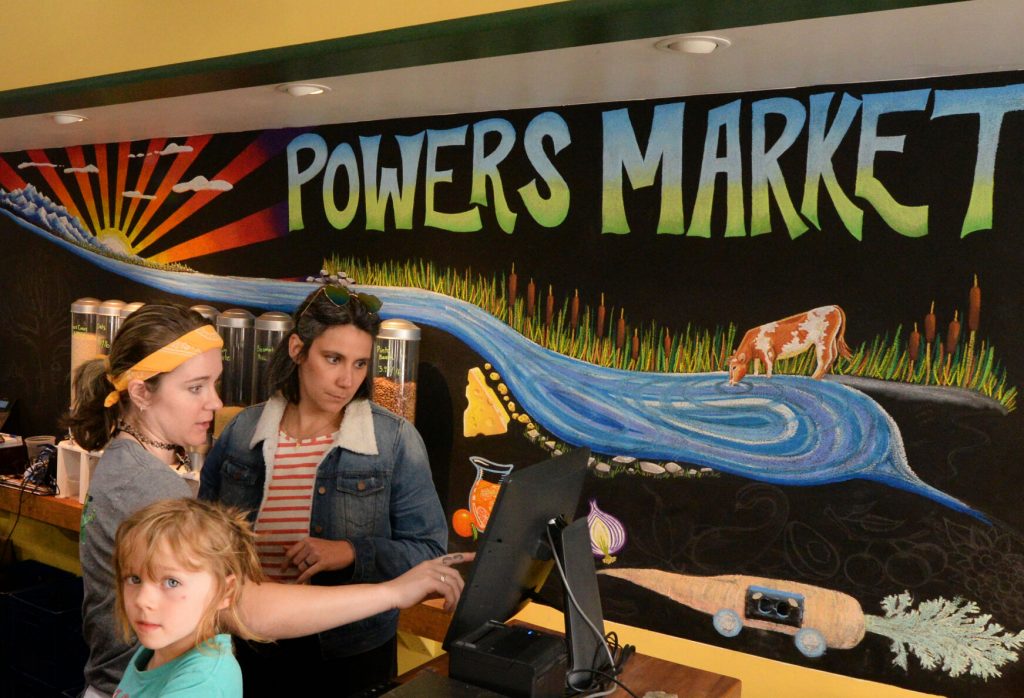 Exploring the Three Plucky Ps of North Bennington
Lani DePonte-Disorda and Nick Disorda run three community anchors in the village of North Bennington: Pangaea, Prospect Coffee House and Powers Market (all conveniently in the center of town). After partnering with the original owner of Pangaea, Bill Scully, in 2013, they became full owners in 2018. Together, with a crew working across all three businesses (that they are quick to credit with being an essential part of making their vision a reality), they provide the community with fantastic food, coffee, cocktails, live music, art, local food, groceries, artisan products and community gathering space (just to name a few of their offerings).
Like many small towns in Vermont, DePonte-Disorda and Disorda wear many hats in the community. This comes from a deep desire to give back to their town and the community they love. Several times a year, they host events, like the Village Block Party, where they offer up free burgers and hotdogs along with live music, a weekly seasonal music series (every Thursday, check their Instagram for event updates) and pop-ups at Prospect Coffee house, where local chefs get access to a commercial kitchen, and neighbors get to taste new chef-driven creativity every week. Enjoy local history at the Park-McCullough House — home of a former Vermont governor — and visit the library built in his honor, enjoy a picnic curated by Powers Market, and spend some time at Lake Paran, a local favorite for summer recreation.
Check out a suggested agenda below …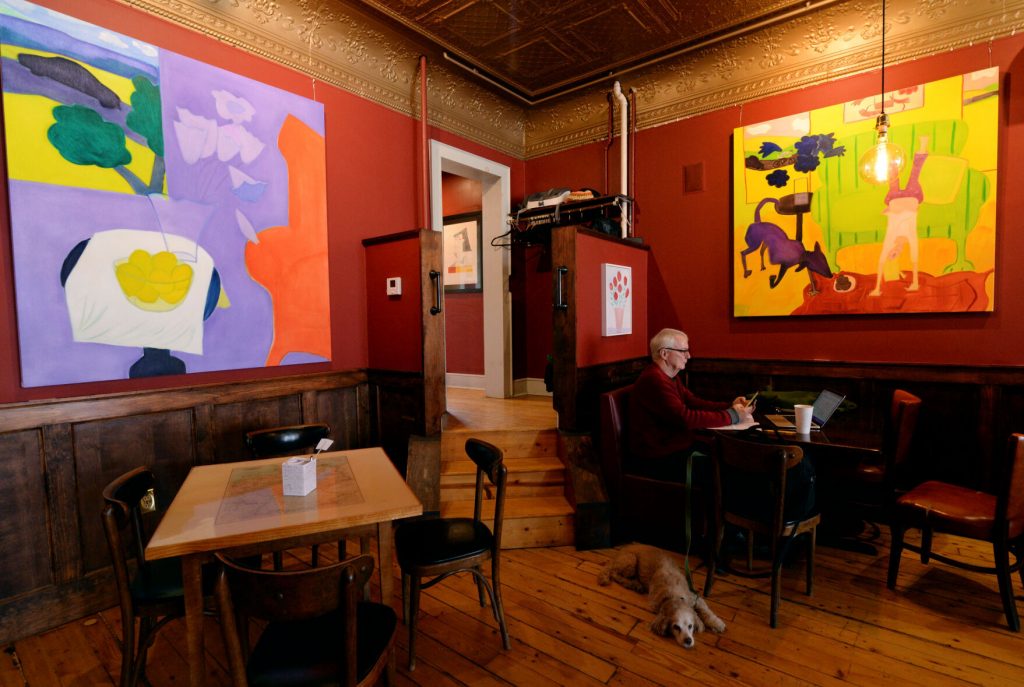 10 a.m.
Start your day at the Prospect Coffee House (open daily 8 a.m. to 4 p.m.), which boasts coffee beans from Iron Coffee Co., teas from Saratoga Tea and Honey, fresh smoothies, breakfast sandwiches, baked goods, and sweet treats with many vegetarian, vegan and other options friendly to those with dietary restrictions. The space is welcoming to students, locals and visitors alike, and it acts like a de facto workspace and community center, with many there to get work done while fueling their day with the varied food and drink options. You are in for a treat if you happen to be there on a Sunday, because that is Donut Sunday, with various proprietary doughnuts made fresh in-house by Prospect Donut Queen Britni Becker. In addition to more traditional doughnut offerings (like the Bennington Cream: maple cream-filled, with chocolate frosting), there usually are gluten-free and dairy-free choices, too.
11 a.m.
Explore local history by visiting the John G. McCullough Library and community center. The library was built in honor of Gov. John G. McCullough, a former governor of Vermont, legislator and businessman, by his wife, Eliza Hall Park McCullough. Finished in 1921, the library has served as a hub of village activities for more than eight decades. The striking building was designed by New York architect J. Lawrence Aspinwall of the firm Renwick, Aspinwall & Tucker. The library seeks to welcome all community members. It's open Tuesday from 10 a.m. to 8 p.m., Wednesday, Thursday and Friday from 10 a.m. to 6 p.m., and Saturday from 10 a.m. to 2 p.m.
According to the library: "The John G. McCullough Library is an essential community center: a comfortable and welcoming place where people of all ages can satisfy their curiosity, stimulate their imaginations, become informed citizens and connect to the online world. Our library cultivates a stable, vital, and dynamic community by facilitating lifelong learning and literacy at all levels."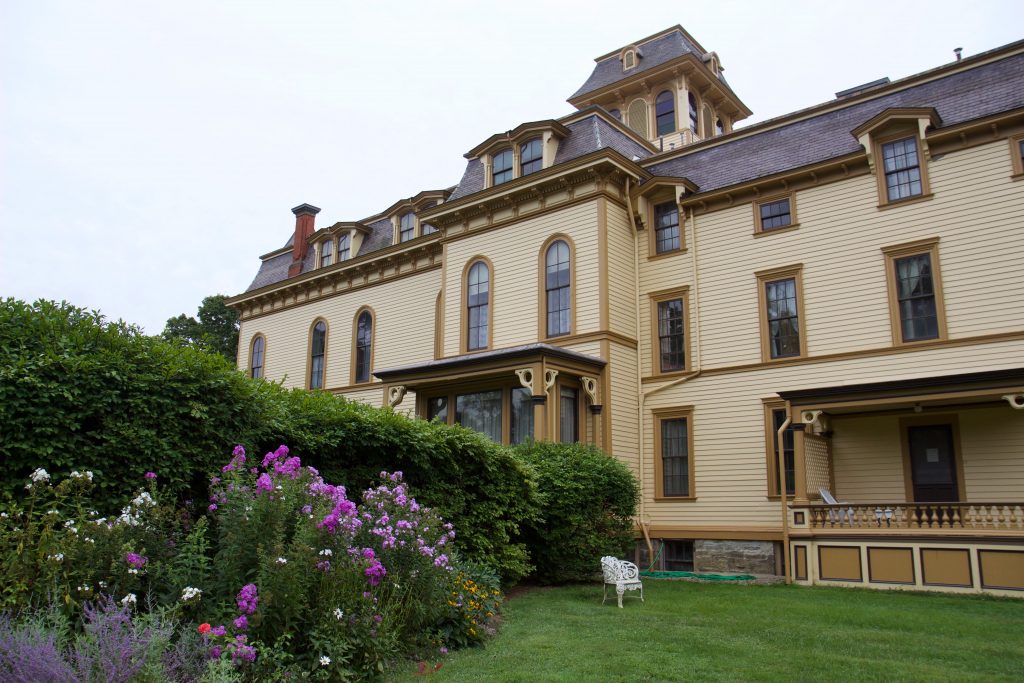 Noon
Take a picnic curated by Powers Market in conjunction with the Park-McCullough House, (home of the former governor) and enjoy the history, or stroll along The Mile-Around Woods and stop at one of the meadows to enjoy your delicious local goodies. Big plans are in the works with hopes to make the trails a little bit interactive, including digital maps and customizable playlists.
The extensively preserved Victorian-era mansion offers seasonal tours and boasts trails that used to be part of a working dairy farm until the turn of the century. The property still supports a local dairy farm and is also partly maintained by David Lively, a Bennington resident. Lively's horses can often be seen up close, grazing in the warmer months, making the trails all the more captivating. The grounds are also home to protected habitats for some ground-nesting birds, a dream for bird watchers.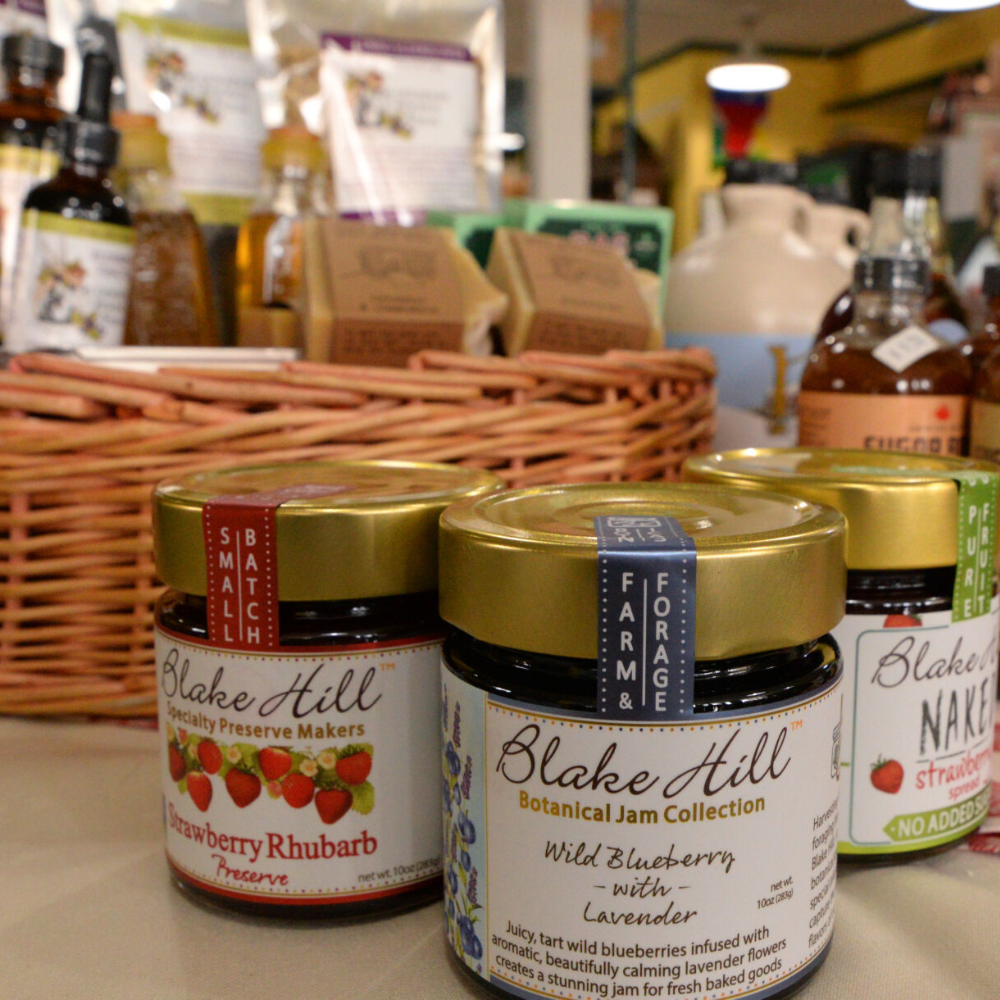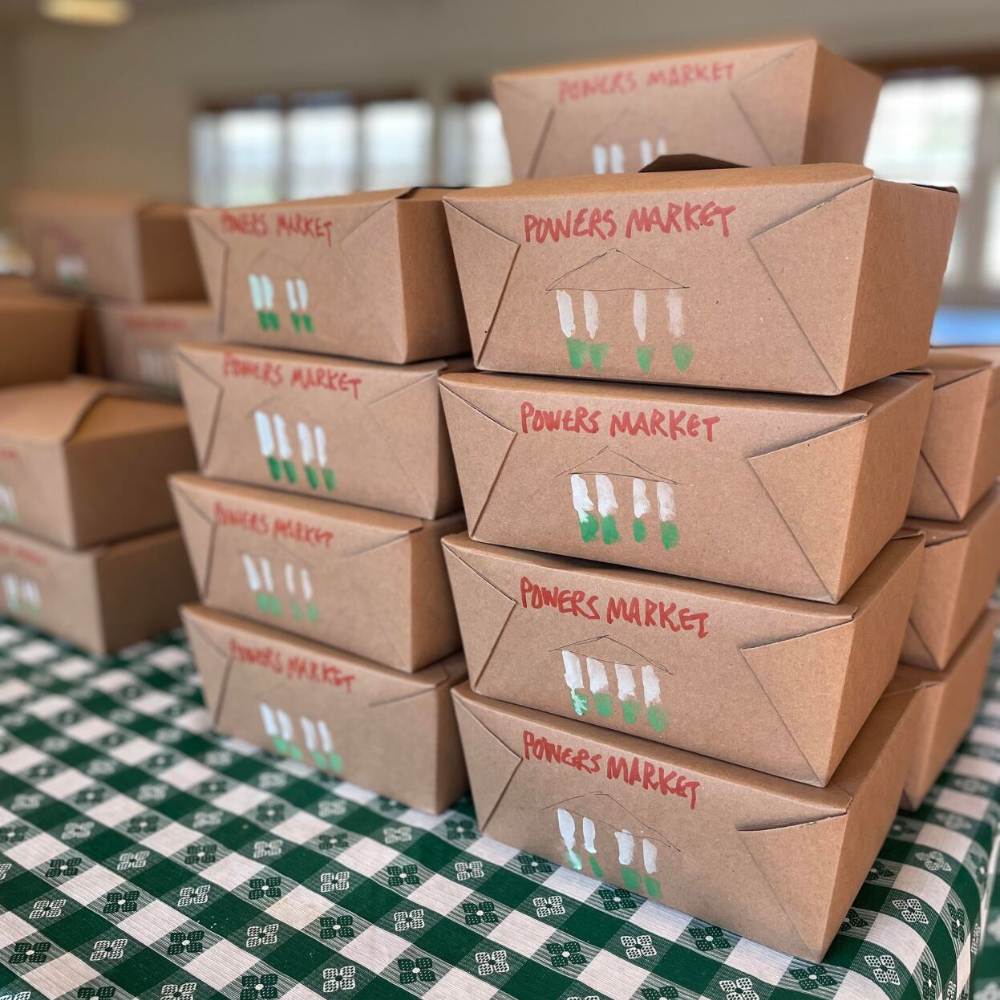 2 p.m.
Powers Market, built as Hathaway's originally in 1833, is the oldest continually operating local market in Vermont. You can choose from many options here, from basic grocery essentials featuring produce, dairy, bread, deli, prepared foods and meat sourced as much as possible from local farms. It also features daily rotating take-home meals and fantastic house-baked goods. Like Prospect Coffee House, the market strives to cater to all customers offering many vegan, hearty vegetarian, and gluten- and dairy-free options. Heading up operations are Sara Kipper, store manager in charge of sourcing local goods and baking the most delicious treats, and Dave "the Butcher" Jarvis, who takes charge of meat and food prep. Think of Powers Market catering for your next backyard barbecue or casual event, and let the Powers team take all the hard food work out of the party preparations. You can find a catering request form on the Powers Market website, as well as its weekly Take+Bake specials.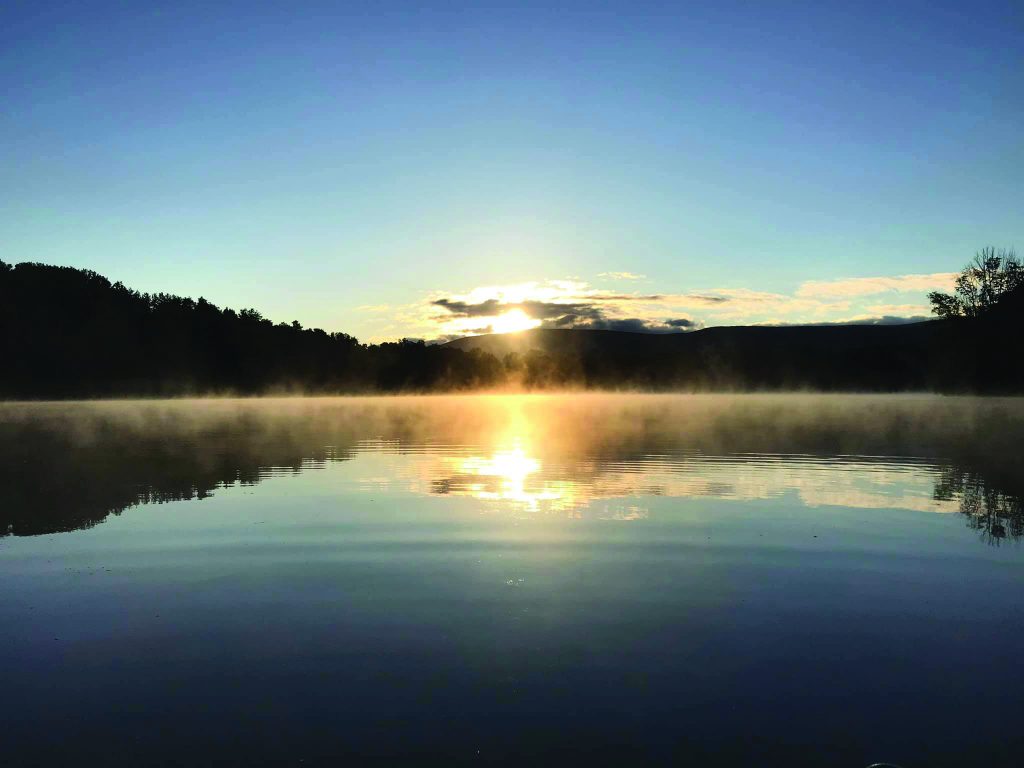 2:30 p.m.
Lake Paran is a local favorite to while away a lazy summer day. Activities include a beach, floating raft, volleyball court, grills, canoe and kayak rentals, plus a concession stand with what it claims is the best grilled cheese around. There is something for everyone here. It's a great place to work up an appetite for Pangaea, the final stop on your Bennington food tour. The lake is open from Memorial Day Weekend to mid-June, Saturday and Sunday from 11 a.m. to 6 p.m., mid-June to Labor Day Weekend, open daily from 11 a.m. to 6 p.m. Daily admission is $3.50 for adults and $1 for kids.
6 p.m.
Pangaea, with a menu curated in collaboration with executive chef Nicolas Brunina, offers global cuisine using Vermont products whenever possible that are sure to please any palate. Like the other two sister businesses, its ever-changing menu aims to include all dietary restrictions, and staff are happy to accommodate diners whenever it can. Pangaea boasts a huge selection of local beers and a cocktail list that includes stylish mocktails for those who do not indulge in alcohol.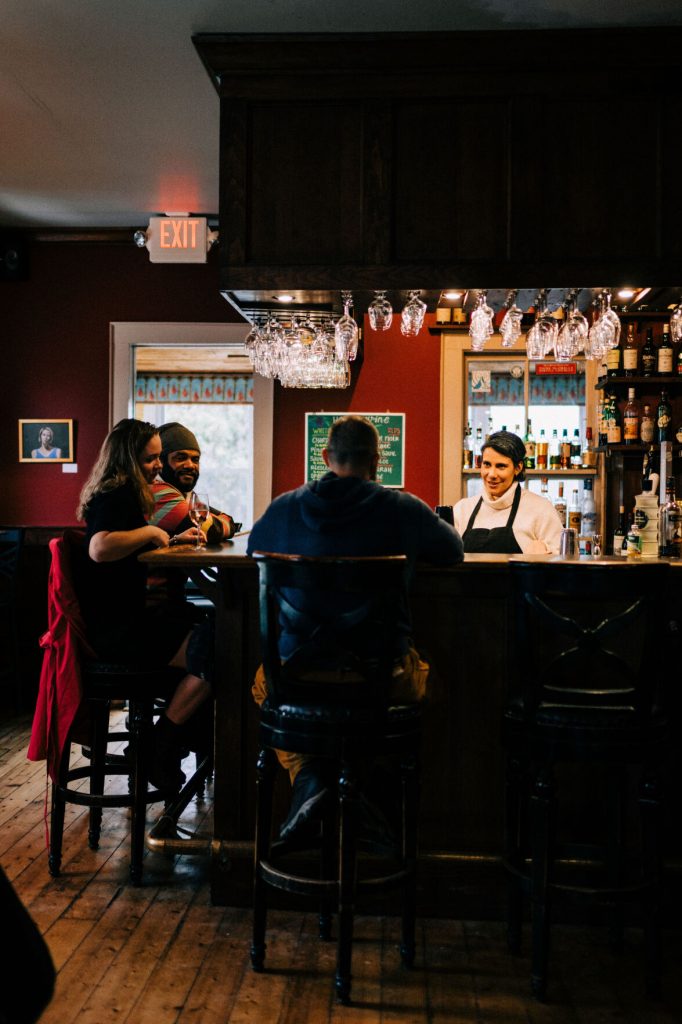 Although reservations are not required, they are highly recommended, especially on the weekends. With both indoor dining and seasonal outdoor dining, this is the perfect place to end your North Bennington journey. Look at its menu and beautiful setting, and you can certainly see why. Pangaea is open Tuesday through Saturday from 5 to 9 p.m.
Jennifer Brandt is a born and raised Vermonter and a recent Brooklyn transplant. She has worked as a freelance writer and event coordinator for the past decade focusing on food and Intersection with social justice issues. She has combined her passion for food and sustainable food systems with her Indigenous heritage by creating a series with MOFAD celebrating North American Indigenous folks in the food world. When not touring cities and the back roads of the Vermont countryside in search of the endless array of food and culture, you can find her taking Instagram photos of her rescue pup Bagel.