By Miss Kitty
This Kitty enjoys nothing more than summer weekends in the Green Mountains. Alas, she is not a hiking, biking, kayaking kind of kitty. She does not know how to forage for mushrooms or brew her own beer. In truth, this kitty is more of a city kitty: A please-put-those-chanterelles-on-my-filet-and-cook-it-rare kind of kitty. An I'll-skip-the-homebrew-and-take-an-ice-flecked-martini sort of kitty.
Naturally, it is difficult for such a kitty to survive in a state where North Face and Teva are thought to be formalwear. However, as one well versed in the art of not camping, this kitty strives to seek out even the humblest of pleasantries among the harsh landscape. In doing so, she has created an all-occasion libation archive, sure to make any summer weekend in Vermont a splash!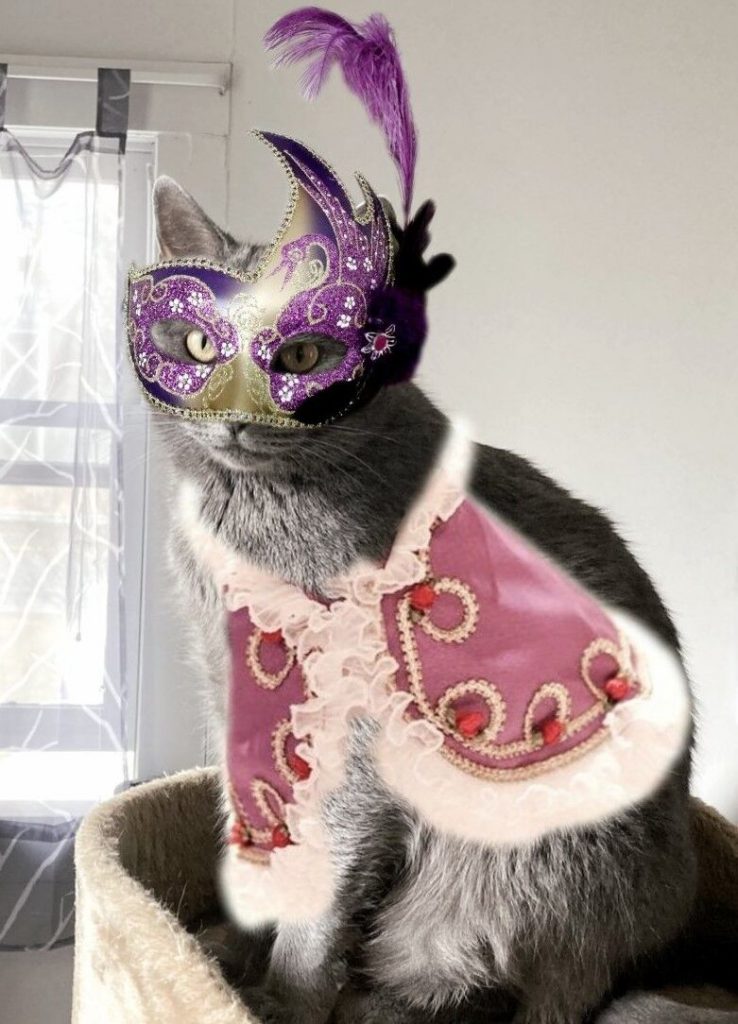 When Miss Kitty entertains …
Sometimes a kitty is forced to cook. That said, she should not let this exhausting imposition compromise the quality of cocktails served at her summer soiree. In addition, any kitty worth her whiskers knows, all outdoor social events (even kayaking) require gin.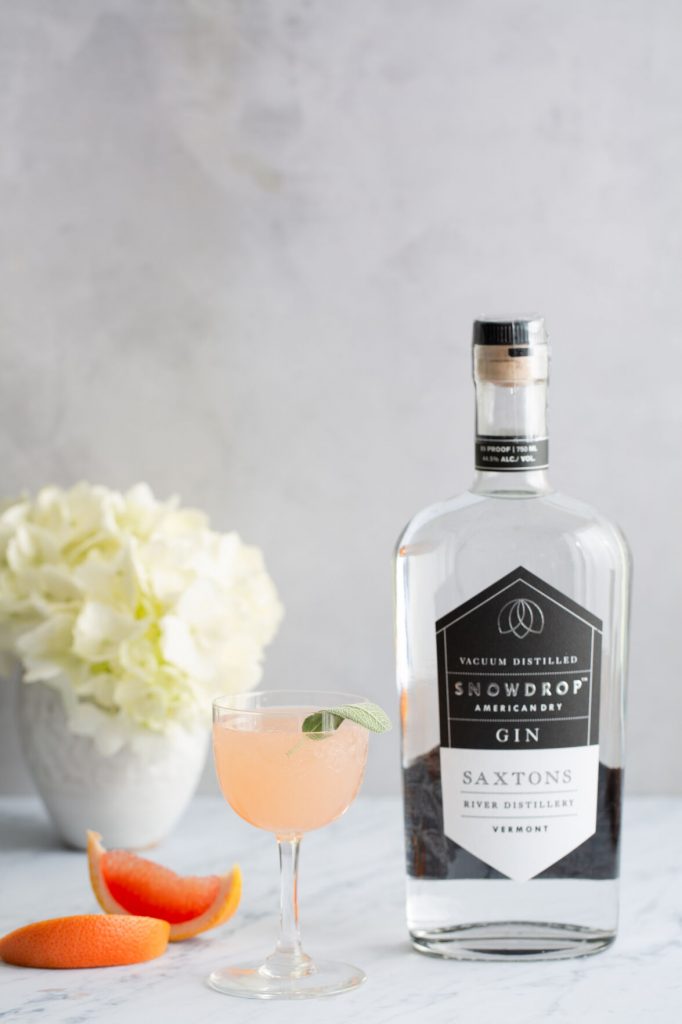 BRATTLEBORO
Before throwing any backyard bash, stop by Saxtons River Distillery in Brattleboro, play a quick game of shuffleboard, and purchase three bottles of Snowdrop Gin. Then purchase another bottle for your guests.
The distillery's scrumptious signature summer cocktail is called "Sage Dog" and it is sure to put the bow-wow in your meow-meow! Sage Dog has fresh grapefruit juice, sage leaves, a small dash of bitters to bring depth to flavor, and a splash of soda for light, effervescence.
The Sage Hound
Ingredients
2 oz Snowdrop Gin
2 oz freshly squeezed grapefruit juice.
6 sage leaves
1/2 oz of simple or demerara syrup
1 small dash of Angostura bitters
1 dash of soda water
1 sage leaf for garnish
Method
Add the sage leaves and simple syrup to a shaker and muddle. Add Snowdrop Gin, grapefruit juice and bitters. Add ice and shake. Double strain into a chilled cocktail glass, top with a dash of soda water, and garnish with a sage leaf.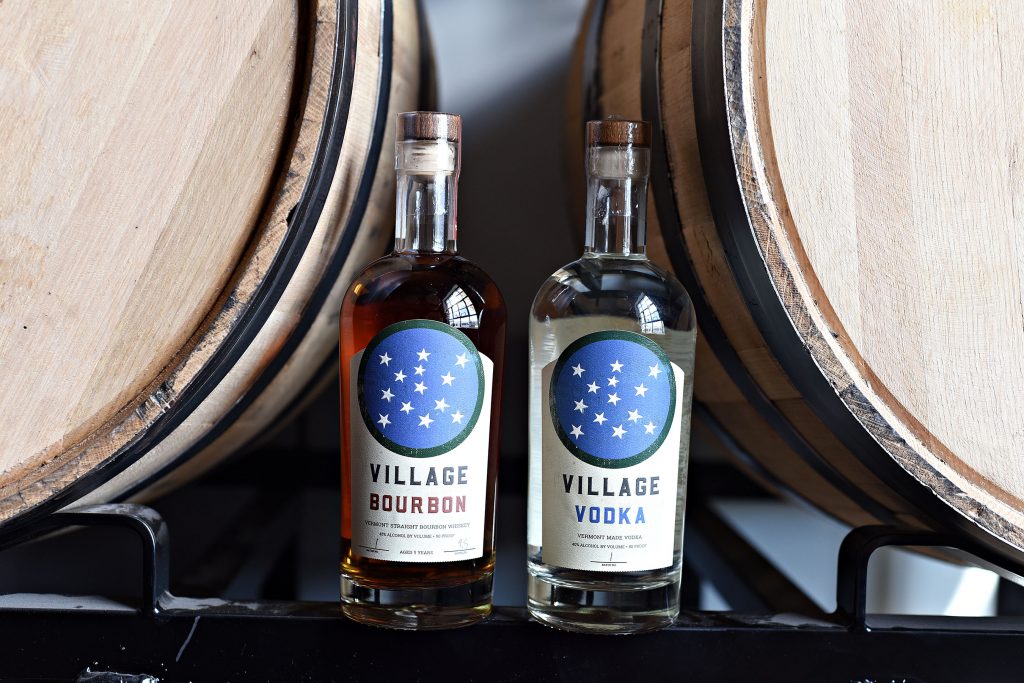 BENNINGTON
If one fancies afternoon entertaining, the lagniappe for her breezy backyard luncheon may be found at Village Garage Distillery in Bennington. Here a kitty may fall hard for "First Love," the distiller's signature summer cocktail, which uses their very own Vermont-made Village Gin.
Important to note, is that if kitty should serve her guests enough of this delicious nectar, guests may forget about lunch altogether, thus relieving a kitty of any culinary responsibility.
First Love
Ingredients:
2 oz. Village Gin
5 to 6 basil Leaves
1/2 oz lime Juice
1/2 oz. simple syrup
Method
In a cocktail shaker, lightly muddle basil. Add Village Gin, simple syrup, lime juice and ice. Shake for 45 seconds. Double strain over ice in a rocks glass. Garnish with a mint leaf.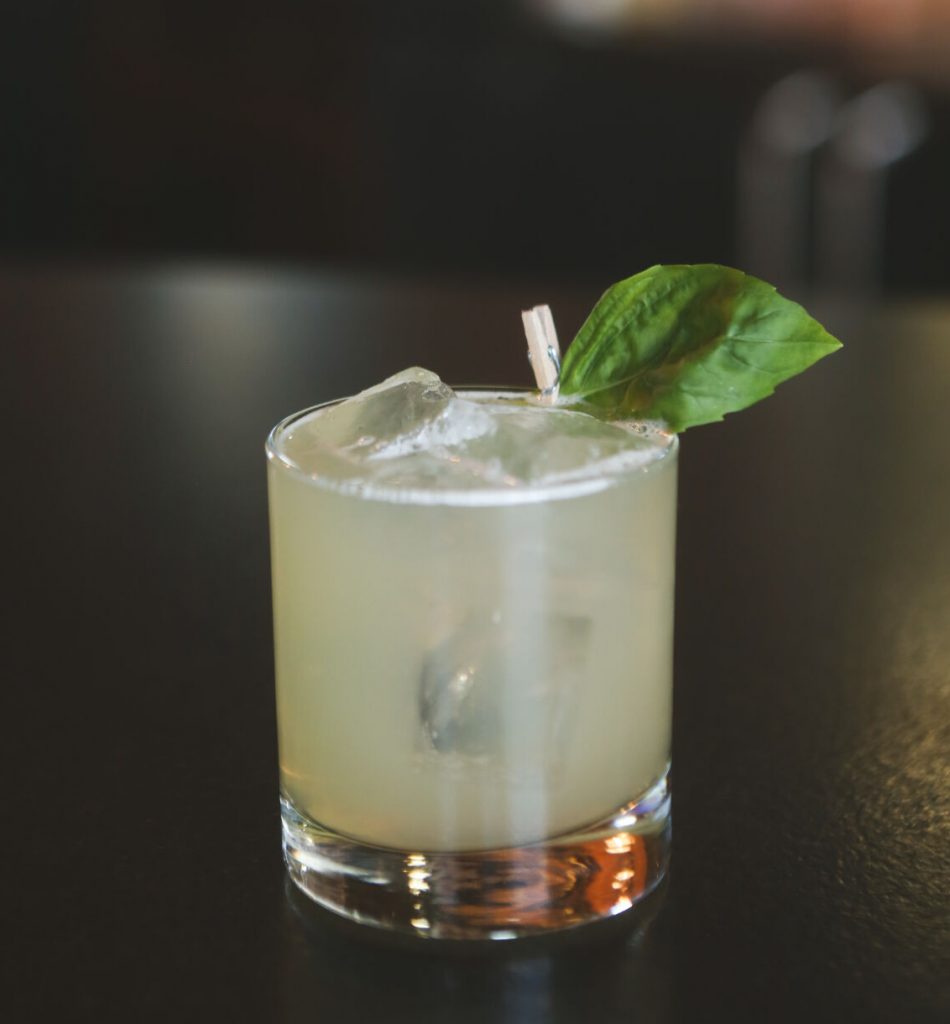 When Miss Kitty goes out with the girls …
BELLOWS FALLS
This Kitty is not a catty Kitty. She loves a night on the town with the ladies. A perfect place to begin festivities is Wunderbar in Bellows Falls.
Food: fab. Cocktails: fabber. Ambiance: fabbist.
This twinkling jungle of crystal decanters, macabre artwork and one plaster cockatoo is a glorious midcentury mashup of Andy Warhol's "Factory" meets Don Draper's bachelor pad.
Drink: "Spice Bazaar" is ginger turmeric vodka, coconut milk, lime and tikka masala. (Three meows!)
Snacks: Fluffy Bao Buns stuffed with golden fried tofu, kimchi and topped with sriracha mayo. Also, one must try the Wunderbar mussels, as all kitties love (in addition to Don Draper) mussels.
When Miss Kitty is not paying (three meows!) …
Obviously, one's taste improves dramatically in situations such as this.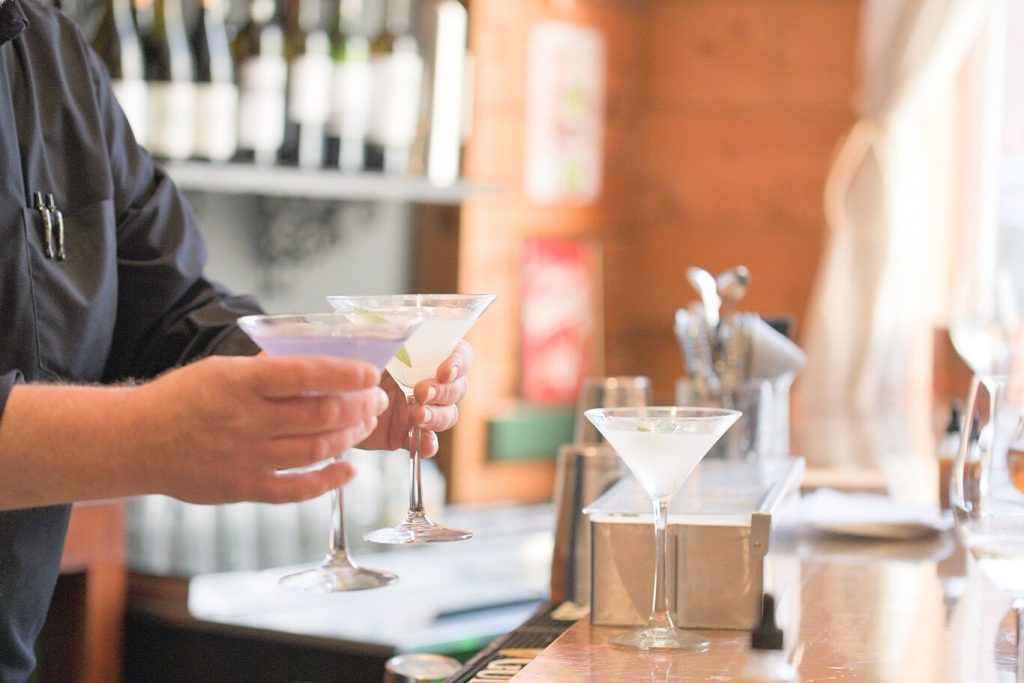 BRATTLEBORO
Put on that little black dress and head to the Oyster Bar on Elliot Street in Brattleboro. Get your love potion on with some fresh-shucked Price Edward Island oysters and be sure to ask Will about the lobster sliders because, well, you just must. For a cocktail, try "Elbow Beach" an ambrosial emulsion of Gosling's rum, Pama liqueur, Campari, Prosecco, and lemon. Elbow Beach is a divine synthesis of delicate effervescence and Caribbean kick. Plus, it will get a kitty sauced!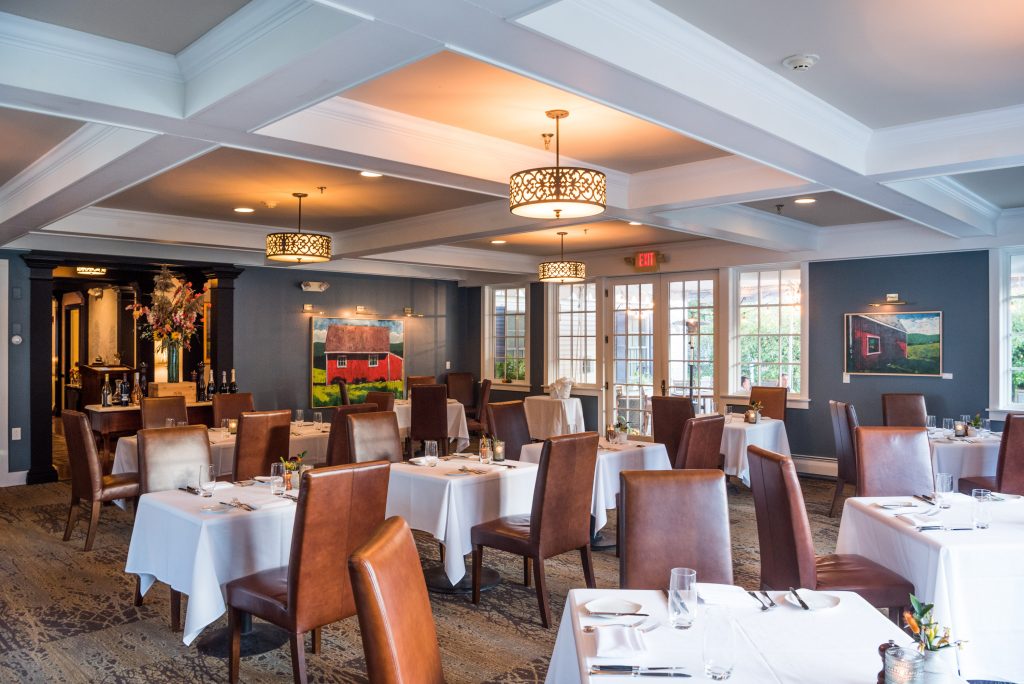 MANCHESTER
The Reluctant Panther Inn and Restaurant has, paws down, a wine list to purr for. In addition to the usual Sanoma suspects, one may choose from a fabulous array of Spanish and New Zealand wines. However, France and Italy (as well they should) take the kibble. Yes, kitties, there are four (count them, four!) Barolos by the bottle, not to mention a sparkling brut rose, the latter of which is just plain summertime in fluted stemware.
Important to note: If a kitty's date goes particularly well, or perhaps if she has simply drunk the place dry of Barolo, it is smart to remember that the Reluctant Panther is also a premier luxury hotel … Oh my, what is a kitty to do?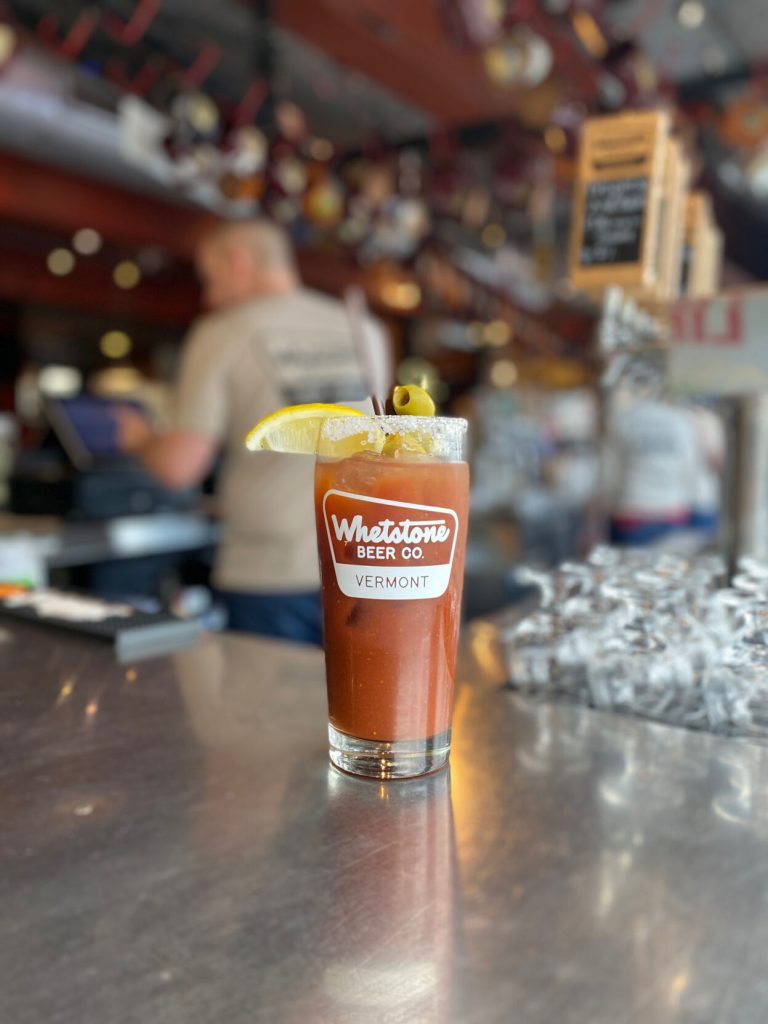 When Miss Kitty must pretend not to count calories as to appear 'low maintenance' …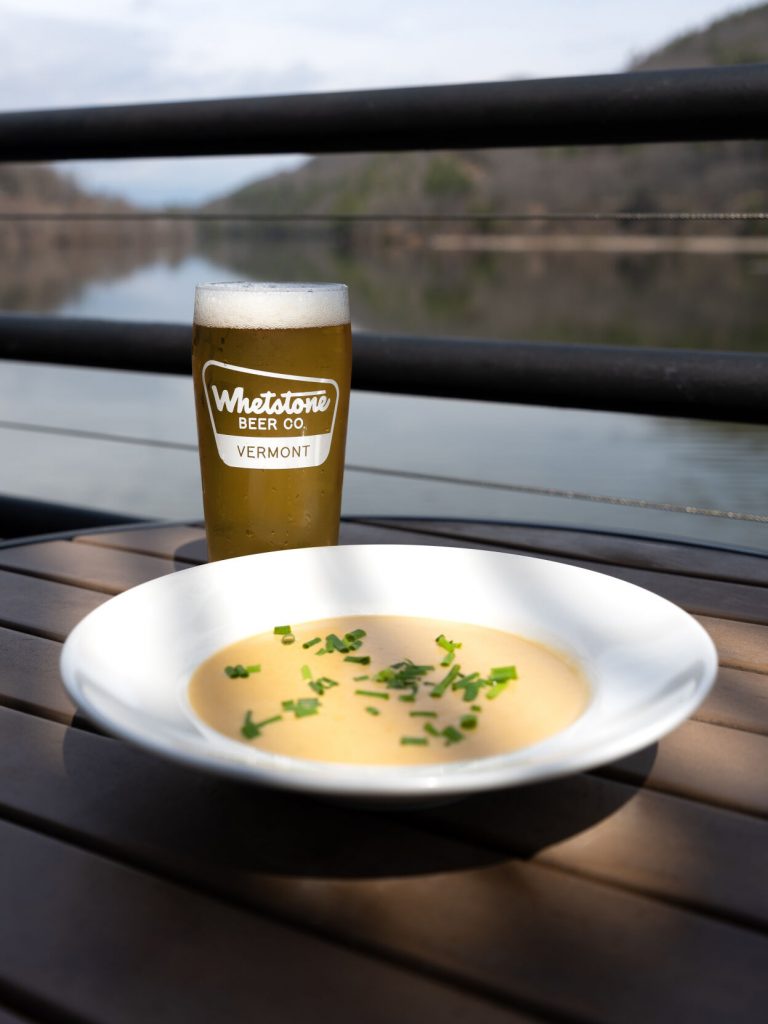 BRATTLEBORO
C'mon kitties, you've all been there: Your new tom cat wants to spend Saturday afternoon sipping double IPAs at a rustic Vermont brewery where some flannel-clad brewmaster is sure to give a kitty the stink eye should she utter the words "vodka soda."
When said kitty is faced with such an unsavory prospect, she has two options:
Option 1. Take one for the team and go to the stupid brewery. (This will likely not end well as many kitties — no matter how hard they try to appear low maintenance — cannot hide a general loathing for picnic tables, food trucks and beer bloat).
Option 2. Suggest an alternative: The Station in Brattleboro boasts a panoramic view of the West River (much better than kayaking in the river), a full bar (for all kitty's spirited needs), a plethora of Vermont brewed craft beers (to appease your tom cat's obsession with all things "hoppy"), and chairs with backs (it's called basic civility).
Worth mentioning: If a kitty maybe drank too many cocktails the night before, The Station opens at noon and offers a colossal Bloody Mary crammed with enough garnishes to call lunch — all of which can really help kitty get back in the game!
When Miss Kitty is low on funds …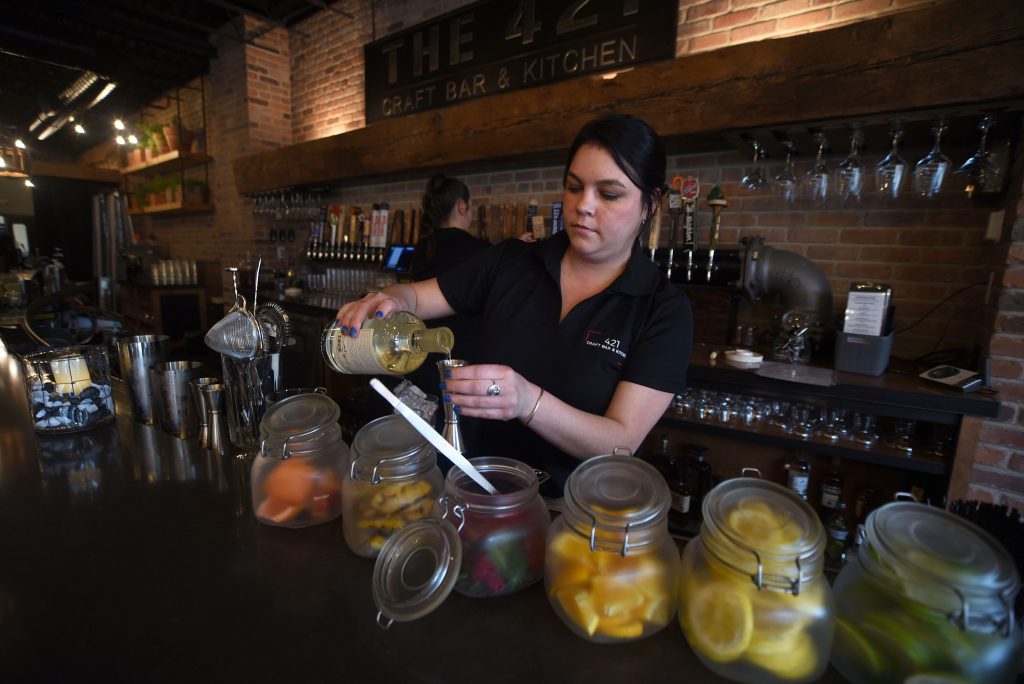 BENNINGTON
Sadly, this kitty's taste is not always a match for her wallet. Alas, some kitties were meant for bigger things. Not to fret! If one has failed to acquire a sponsor for the evening, she must persevere. 421 Craft Bar and Kitchen in Bennington offers drink specials on Thursday nights. For a Kitty accustomed to the finer things in life, 421 maintains the elegant surroundings and quality cocktails she demands, while also catering to her less-than-elegant purse strings. Thursday drink specials include: three-dollar drafts, five-dollar drafts, and craft cocktails for just 10 bucks (kitty like!).
When Miss Kitty gets all patriotic …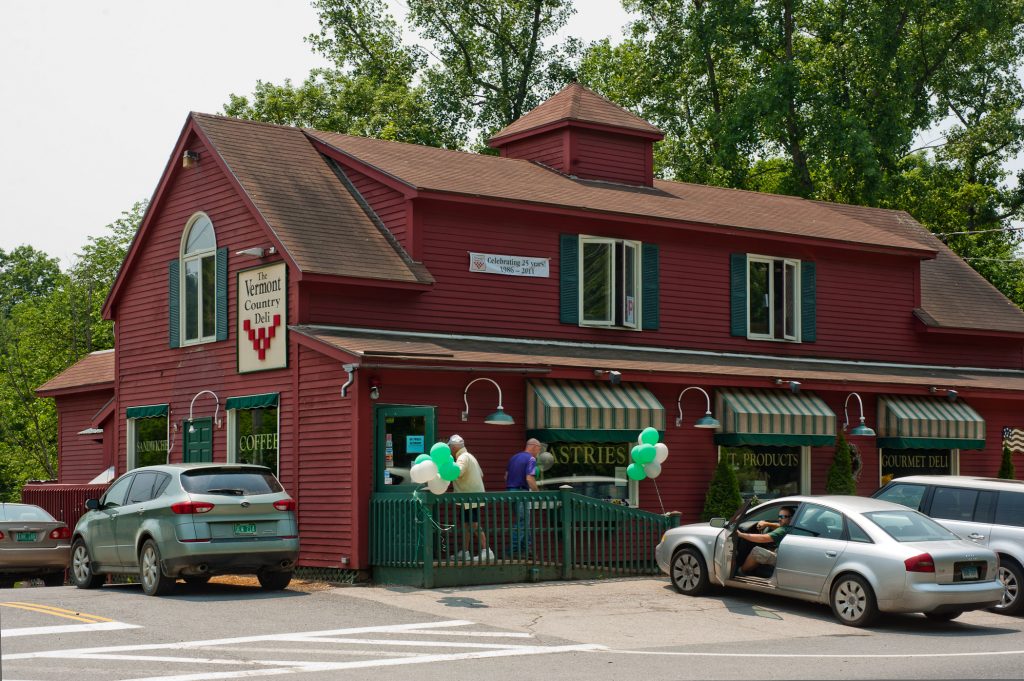 BRATTLEBORO
July Fourth is one of the few occasions when a kitty may participate in the "picnic." If one shares this kitty's general distaste for cooking, Vermont Country Deli in Brattleboro is a perfect go-to for the classic American picnic lunch that requires zero time in the kitchen. Be sure to get a healthy portion of savory BBQ pulled pork with a side of bubbling mac-n-cheese, as this will make one quite popular amongst children. In addition, Vermont Country Deli carries a wonderful selection of chilled wine and beer that will ease any injustice felt when a kitty is inevitably forced to dine at a picnic table, or (shudder!) cross-legged, in grass.
This Kitty hopes you have learned a few tips for surviving the summer in Vermont. For surviving autumn and winter in the Green Mountains, keep an eye out for new periodicals such as: "How not to ski: the art of sipping hot toddies from inside a warm lodge while other people freeze their arses off."
Until next time fellow kitties, take care, drink well, and be thankful you are not camping!
Xoxox Miss Kitty