By Gordon Dossett, Vermont Country Magazine.
MANCHESTER — We in the Northshire must admit: If Vermont relied on us for its reputation for craft beer, we'd be, well, crying in our beer. The state's craft brewery with the greatest reputation — Hill Farmstead Brewery — lies tucked far away in the Northeast Kingdom and sells its beer in only one place in Southern Vermont (Brattleboro).
Locals are hopeful, though. A craft brewery should be sprouting up smack dab in Manchester Center, in front of the Hampton Inn, eventually to brew 20 barrels of beer per week — enough to quench a few thirsts.
But not until 2024.
For this fall season, we have to look elsewhere.
If you're in search of Oktoberfest, you could wing yourself off to Munich — but show up in October and you will have missed most of it: the festival runs from Sept. 16 through Oct. 3.
Traditionally, Oktoberfest beers were Märzen Lagers (literally March beers, brewed in March). The reason for this March/Oktober confluence is anchored in history. Germans were prohibited from brewing beer commercially from late April until September (largely to prevent contamination of beer, since there was no reliable refrigeration centuries ago). For the first Oktoberfest, beer from March was available and, so, enjoyed — starting a tradition.
Since the 1990s, though, Germans at Oktoberfest have hoisted festbier, a yellow — not amber — ale, with a white head, light bitterness (IBU — explained below — under 25) and alcohol around 6%.
We in the U.S. have stayed old-school (an opening for a craft brewery?).
For Oktoberfest, Vermont breweries send kegs to local establishments, but as of press time, we can't tell you just which beers will be on tap where. Please scout this out yourself: Either march your lederhosen into various establishments (preferable), make phone calls (very-20th century) or check online (unpredictable and unquaffable).
The season, too, offers pumpkin spice ales to match the amber leaves as well as some brown ales.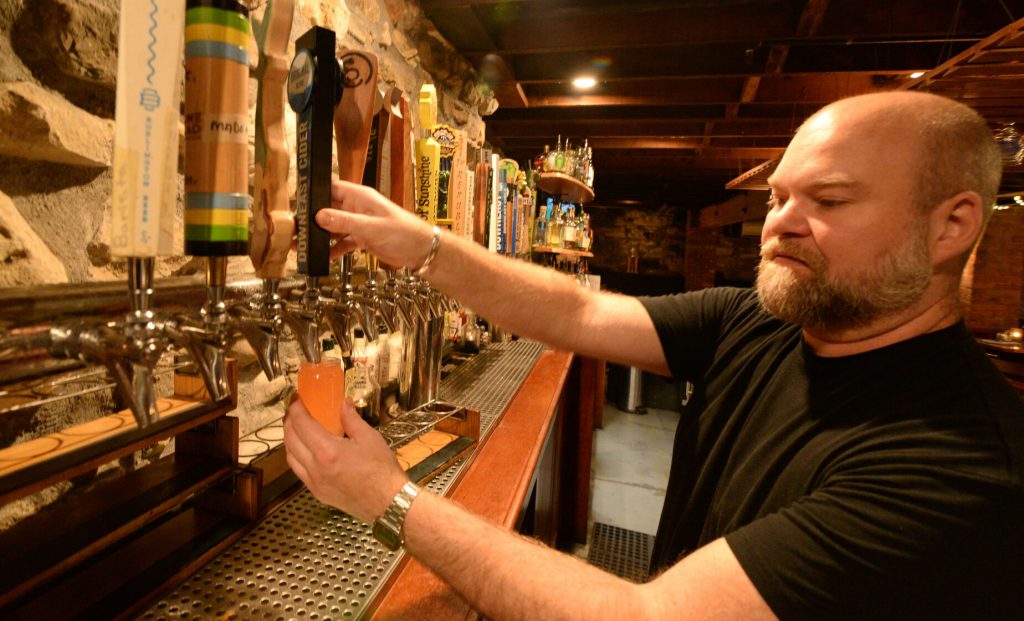 Below are fall beers brewed in Vermont worth considering and places worth visiting.
Note: Alcohol by volume is self-explanatory; IBU (International Bitterness Unit) correlates to the amount of hops used in brewing the beer. The lower the IBU (on a scale of 0 to 120+), the less bitterness or bite — at least in theory. When it comes to actual taste, IBUs are a guide and not a science; a dark beer such as an oatmeal stout may have a relatively high IBU and not have the bite of, say, an India Pale Ale. Märzens have lower IBUs and smoother taste profiles.
Oktoberfest beers
Queen City Brewing's Oktoberfest 5.5% (IBU 30)
Stone Corral Brewing's Oktoberfest 5.6%
Vermont Beer Makers Oktoberfest Märzen 5.4%
von Trapp Brewing Oktoberfest Lager 5.6% (IBU 30)
Zero Gravity Märzen 5.4% (IBU 26) zerogravitybeer.com/oktoberfest
14th Star Oktoberfest Märzen Lager 5.8% (IBU 22)
Other fall beers
Four Quarters Great Bear: Brown ale with chocolate malt, oats and smoked malt (6.0% alcohol), has a light-to-medium mouthfeel and a light bitter-hop edge.
Foley Brothers Brewing Double Maple Brown: Imperial brown ale brewed with maple syrup (8.2% alcohol) — the maple syrup results in higher alcohol but not a sweeter taste. This beer, smooth, rich and full, pours with a thick tan head.
Long Trail Pumpkin Ale 5.5%, (IBU 22)
The Shed Brewery Pumpkin Ale 6.7% (IBU 25)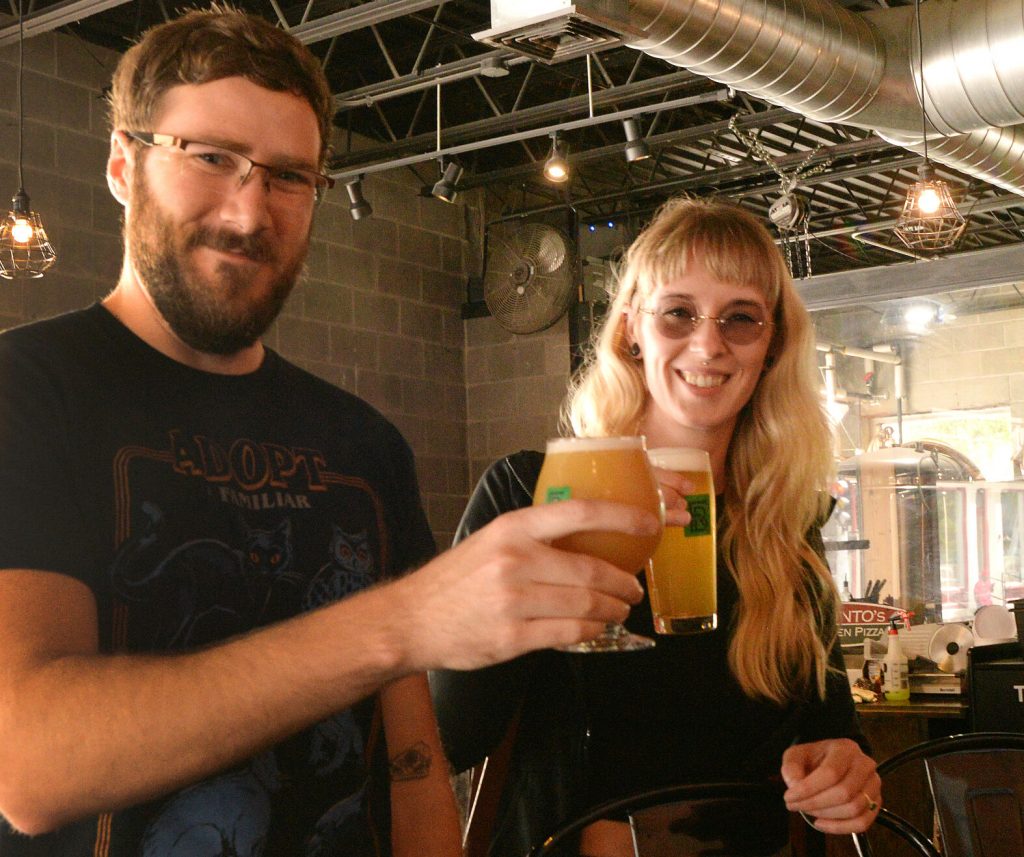 Places
Bronwyn-on-Battenkill: 5403 Route 7a, Arlington, VT 05250. Open Wednesdays through Sundays, varying hours. 802-430-7364. bronwynonbattenkill.com
Specializing in German food and boasting a beer garden, Bronwyn will celebrate its first Oktoberfest since opening earlier this year.
The Copper Grouse: at the Taconic Hotel 3835 Main St., Manchester Village, VT 05254. Open Thursdays through Mondays, 4:30 to 9 p.m.; Tuesdays and Wednesdays only for breakfast. 802-363-0176. coppergrouse.com
The bar usually gets two kegs of Zero Gravity's Oktoberfest Märzen Lager — in September — and they're gone by October.
The Crooked Ram: 4026 Main St., Manchester, VT 05254. Open Thursdays through Sundays, varying hours. 802-417- 5049. thecrookedramvt.com
Seasonal offerings likely from Schilling (like Konstantin, an Austrian-style Märzen); from Foam, a Burlington brewer; and Cave (aged wheat beer) from Wunderkammer, a brewer in the Northeast Kingdom. Beers from Urban Chestnut Company are scheduled to include: Stammtisch German Style Pilsner; Zwickel Bavarian Style Lager; and Dorfbier, a Munich Dunkel style beer.
Dorset Union Store: 31 Church St., Dorset, VT 05251. Open Tuesdays through Saturdays, 7:30 a.m. to 5 p.m. 802-867-4400. dorsetunionstore.com
A retail store, not a pub, which has an excellent selection of pumpkin ales, Oktoberfest beers, maple ambers, and various porters and stouts.
Farm Road Brewing: 400 Main St., Bennington, VT 05201. Open Wednesdays through Sundays, varying hours. 802-440-5121. farmroadbrewing.com
Harvest Brewing: 201 South St., Bennington, VT 05201. 802-430-9915. Open Thursdays through Sundays, varying hours. harvestbrewing.net
Madison Brewing: 428 Main St., Bennington, VT, 05201. Open Mondays through Sundays, varying hours. 802-442-7397, madisonbrewingco.com
Meulemans' Craft Draughts: 8814 VT-30, Rawsonville, VT 05155. 802-297-9333. Open Wednesdays through Sundays, varying hours. craftdraughts.com
Meulemans' is not not a pub; it's a retail beer store. However, it's a wonder, tucked along Route 30 in the village of Rawsonville, part of the metropolis of Jamaica (population 1,005) — kept going by strong local support, skiers from Stratton and owner Greg Meulemans' abiding passion for beer.
Along with a strong European section, the store carries Oktoberfests from Burlington Beer Company, Zero Gravity, von Trapp and Black Flannel.
Smuttynose (OK — a New England, but not Vermont beer) makes a stand-out pumpkin beer with a cleaner, not-so-spicy flavor profile.
Union Underground: 4928 Main St., Manchester Center, VT 05255. 802-367-3951. Open Tuesdays through Sundays, varying hours. unionundergroundvt.com. Excellent selection of beers on tap.
---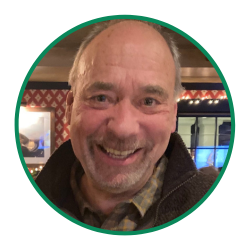 Gordon Dossett traded the traffic and urban ugliness of Los Angeles for the Green Mountains. He lives with his teenaged children, a cat and a dog, packing urban sprawl into one home. He likes making to-do lists and losing them.