By Katharine A. Jameson, Vermont Country Magazine.
Few things symbolize the arrival of summer here in Vermont more than the bounty of farm stands dotting local roads. We're fortunate enough to see these stands replenished with seasonal fare throughout much of the fall and sometimes into the winter. One thing we take very seriously as Vermonters is our food — we not only focus on fare, but its quality, and you'll find no better veggies than those grown at generations-owned Vermont farms.
Nearly 30 percent of Vermont farms are managed by farmers who are 65 or older.
Most of these farmers work without a younger counterpart poised to one day take the helm.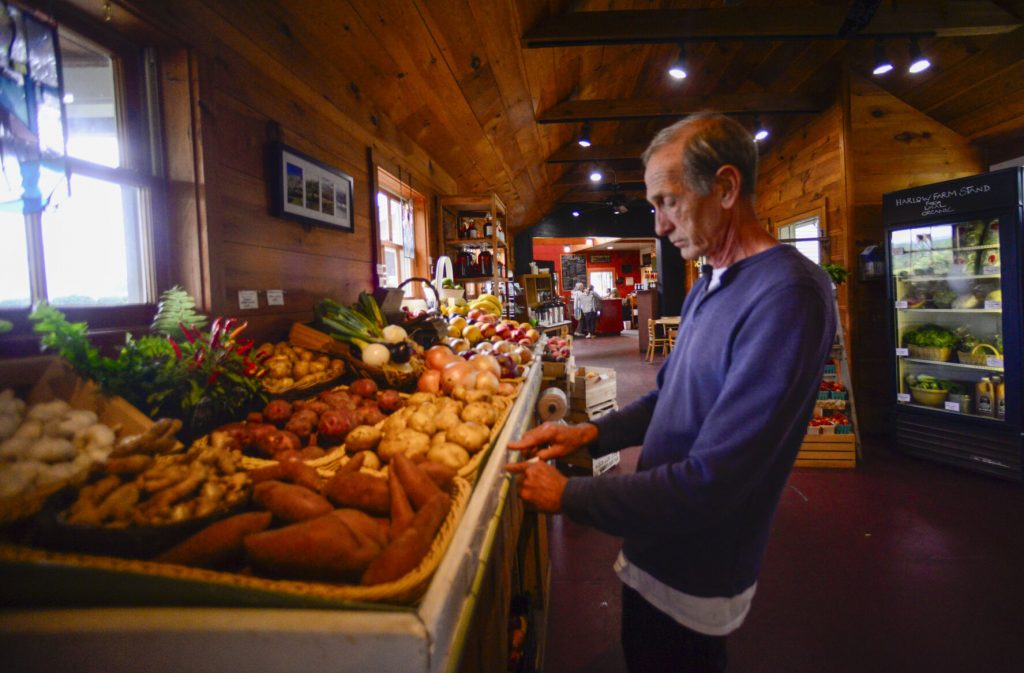 When I spoke with Dan Harlow of Harlow Farm in Westminster, he made one thing clear: "Don't let your kids grow up to be farmers." Though it sounds like a lyric in a country song, his sentiments are real. Coming off of the recent flooding events, Harlow Farm lost at least three fields of crops. This year's loss pales in comparison to that left in the wake of Tropical Storm Irene in 2011, which brought with it a million-dollar price tag.
"You want your kids to have an easier life. [Farming is] a difficult life and you're certainly never going to get rich from it," Dan explains.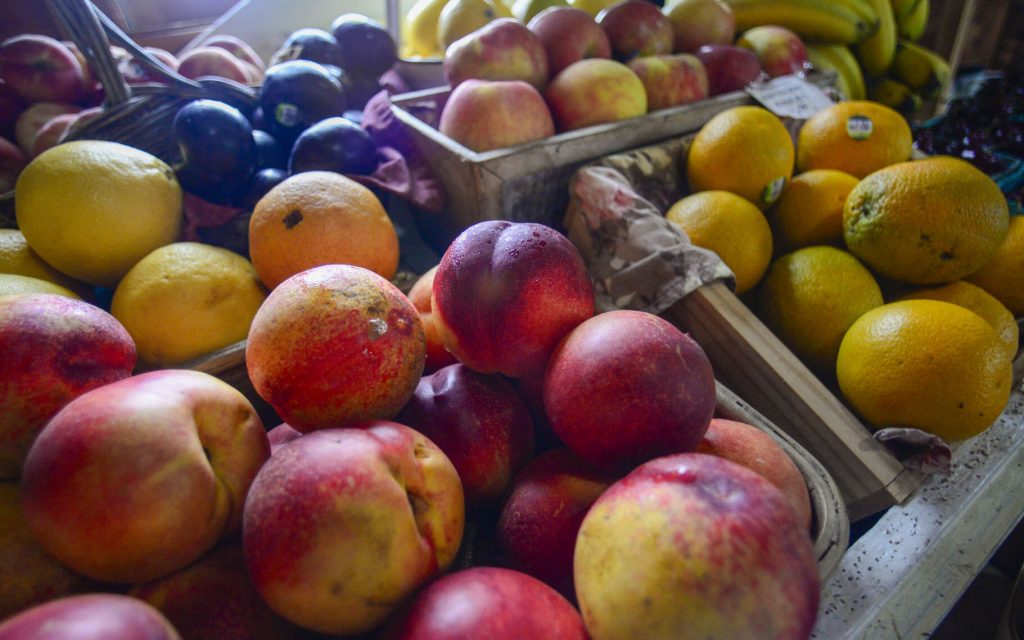 Three generations
In 1917, Harlow's grandfather bought the farm, where he grew vegetables and tobacco. Throughout the years, the farm saw new life as a dairy farm and then again as a vegetable farm. By the time Paul Harlow, Dan's older brother, took over the farm in 1975, he had to address overworked soil that had seen decades of chemical fertilizers. "Paul said 'we have to do something different,' the soil (didn't) hold moisture," Dan tells me.
Paul and his wife, Susan, began farming organically, acre by acre. They omitted chemical fertilizers and returned organic matter to the soil. Cover crops with deep roots aided the soil's recovery as well by restoring its nitrogen content. Field by field, the farm became certified organic. It was one of the first organic farms in New England, long before it became trendy, and remains one of the largest.
"Vermont is very strict," Dan says about the certification process and maintaining organic standards. "You get a visit from them in the spring, which is scheduled. In the fall, it's a surprise. They just show up and they're there. They'll go in your closets looking for pesticides or anything chemical. They're very strict, which is nice. The one thing, especially for small growers, is that it's expensive to get certified."
Today, the farm is home to what's called Hadley soil, which Dan reports is some of the best soil in the world. "It's the perfect combination of sand and clay and loam — it's all old river bottom. There's not a rock in anything. You can't find a rock," Dan says.
The proof is in the produce.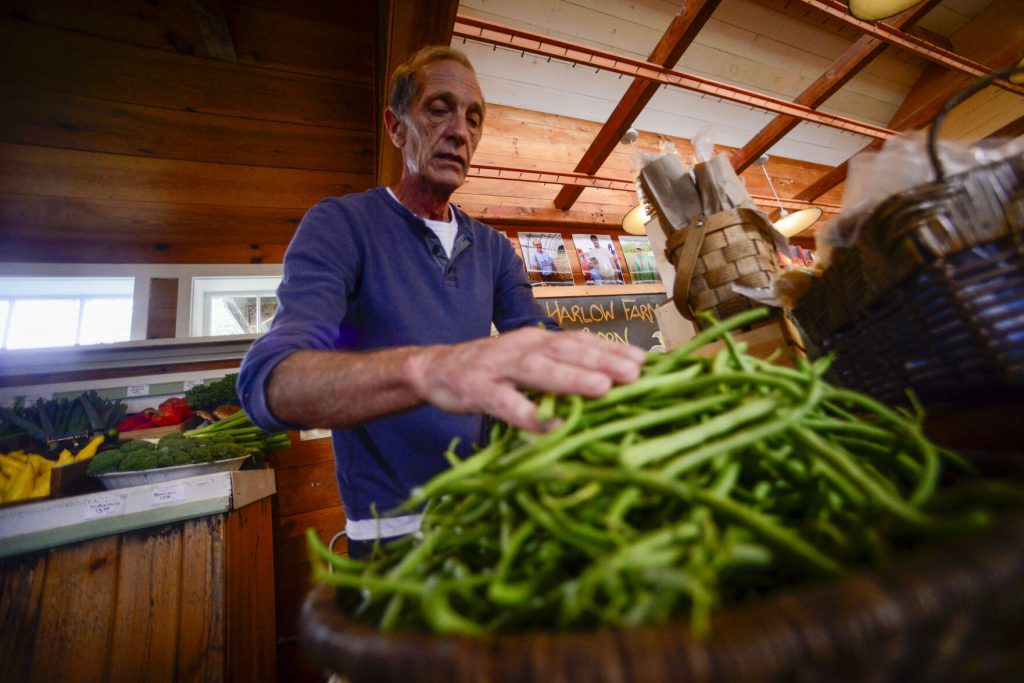 Farming is hard work, but the Harlows continue to honor family tradition on their 400-acre farm. "I love my job," says Dan. He knows he's providing a "really good service" by operating the family's farm stand. I tell him the more I try to grow food myself, the more grateful I am that there are families like his that keep food on the shelves. The Harlows cater to locals and welcome visitors off I-91. "Once they stop by," Dan says, "they keep coming back." It's hard not to keep returning to their bountiful produce, preserves and canned goods (we can attest to their pickles). They even have a café adjacent to their farm stand, which is open seasonally.
The floods were tough on the corn this year, blessing the crop with a nasty case of tip worm. "We weren't able to treat the insects like we usually do." Harlow describes how they use stinging wasps for pest control on things like tip worm rather than using sprays. "Because of the rain," he continues, "the wasps were like, 'we're not flying in this'."
"Paul's really guru on all (this) stuff. He's the farmer for sure," Dan tells me.
When choosing produce, Dan recommends looking at its quality and freshness. "Each thing has its own kind of telltale signs. I can look at a zucchini and know that that's a day old because the shine (has) gone off. I think that people have this weird concept that organic is dirty and bruised and it's not true, you know? I mean, there's beautiful organic produce available, it's just beautiful. I also think people should make more of an effort to support their local farmers."
The Harlows have mastered the art of growing and one thing's certain: Vermont's home.
In season now at the farm stand: corn, watermelon and daikon radishes, lettuces, winter squash and kale. Harlow's farm stand is open year-round on the weekends and all week long from April until December. It is in Westminster at 6365 Route 5.
Herbed ricotta crostini with watermelon radish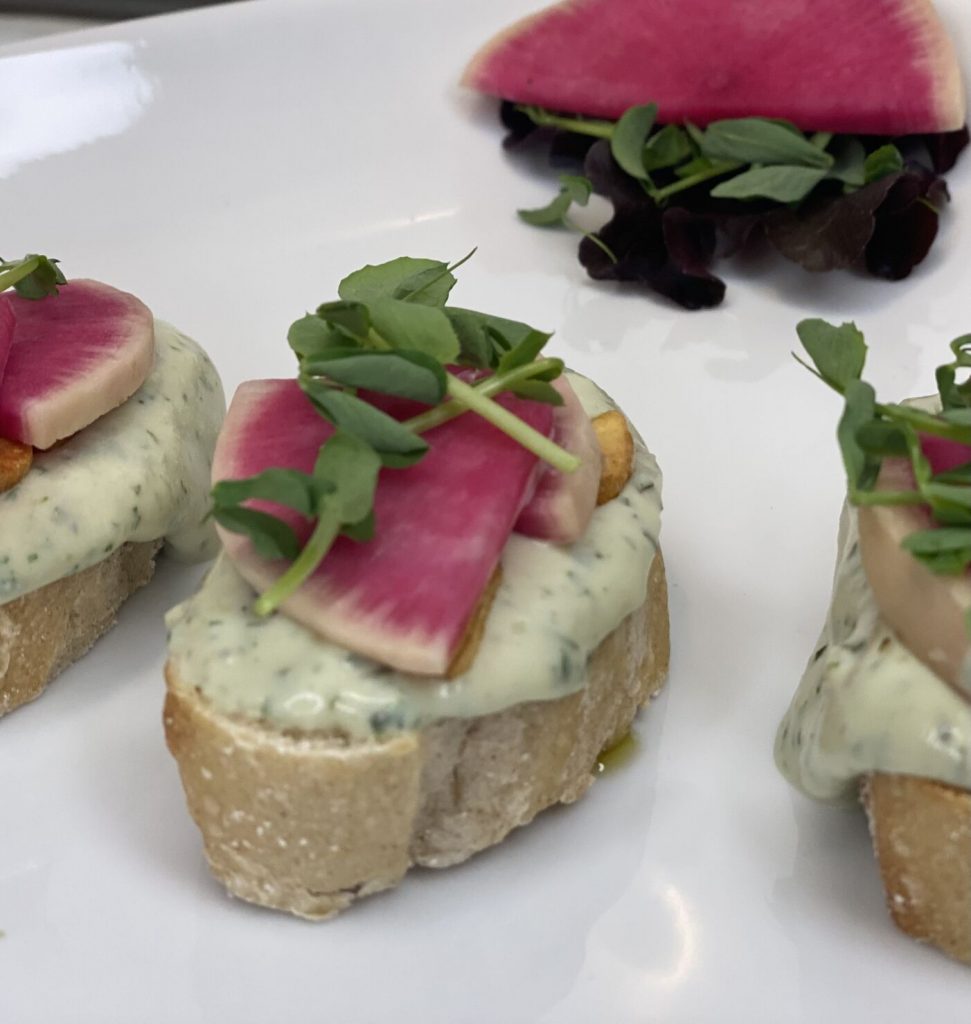 Ingredients
1 cup ricotta cheese
¼ cup basil
1 handful parsley, destemmed
1 tablespoon chives, chopped
½ teaspoon salt (or to taste)
¼ teaspoon pepper
1 tablespoon extra virgin olive oil (more for crisping garlic)
1 lemon, zested
2 teaspoons lemon juice
4 to 5 cloves garlic, peeled (set 2 aside to slice)
1 fresh baguette, sliced
1 large watermelon radish, sliced and quartered (from Harlow Farm!)
¼ cup microgreens, for garnish
Method
Preheat oven to 275°F.
In a food processor, combine ricotta, basil, parsley, chives, salt, pepper, olive oil, lemon zest, lemon juice, and 2 to 3 cloves of garlic (set 2 cloves aside). Pulse or puree until smooth. Taste for seasoning.
Place sliced pieces of baguette onto baking tin. Place in oven to toast, about 7 to 9 minutes.
While the bread is toasting, heat remaining olive oil in a cast iron skillet. Add sliced garlic to pan, stirring and flipping frequently. Brown and remove, placing on paper towel to drain.
Assemble toasts by spreading with ricotta mixture, topping with crisped garlic, watermelon radish and microgreens.
Serve while still fresh from the kitchen!
---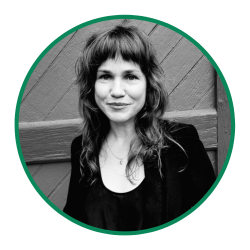 Kathleen Hawes is a creative writer who enjoys morning cocktails and holding grudges. You can read her work in The Sun Magazine, The Massachusetts Review, and other random publications.