By Tory Rich, Vermont Country
MANCHESTER — The dog days of summer can feel like a bit of a dead zone in the sports calendar, not just nationally, but also locally. But fear not, sports fans — there is one show in town that can scratch that itch for competition-seekers.
The Vermont Fusion, which calls Manchester home, will kick off its third season as part of the Women's Premier Soccer League (WPSL) on May 20 at Applejack Field.
Who are the Fusion? Where do these young women come from?
It turns out, just about everywhere. Most of the players on the Fusion, and across the league in general, are playing soccer in college and maintaining their amateur status. Don't be fooled by the "amateur" tag, though. The talent pool the league draws from is deep.
According to a March news release from the team, the 2023 roster includes 10 international players hailing from Germany, Argentina, Spain, Norway, Ireland, Lebanon, Brazil and Denmark, as well as American players from Texas, New Hampshire, New York, California, Nevada, Massachusetts and South Dakota.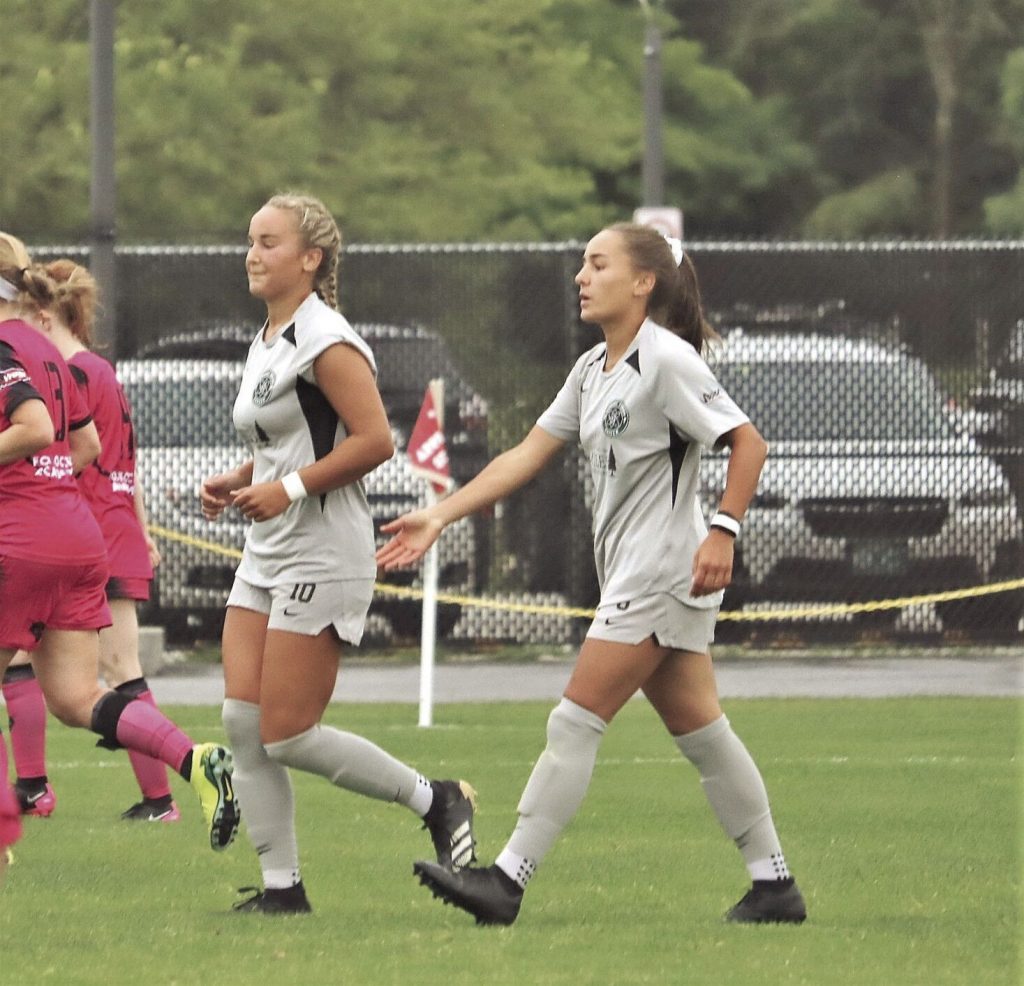 "Our roster, I would say, is probably one of the most diverse in the country"

John O' Keefe, assistant general manager for the Fusion.
The WPSL, now in its 25th year of operation, is the largest women's soccer league in the world with over 120 teams. It is where some of the biggest names in the sport, past and present, played their summer ball. U.S. Women's National Team stars Alex Morgan, Abby Wambach, Megan Rapinoe, Julie Foudy and Brandi Chastain are all WPSL alums.
One might think a squad from little Manchester, Vt., would be cannon fodder in such a competitive league, but nothing would be further from the truth. In fact, given the success the Fusion have had competing at such a high level, it might not just be the highest skill you'll see in a team sport in Vermont all summer, but perhaps all year.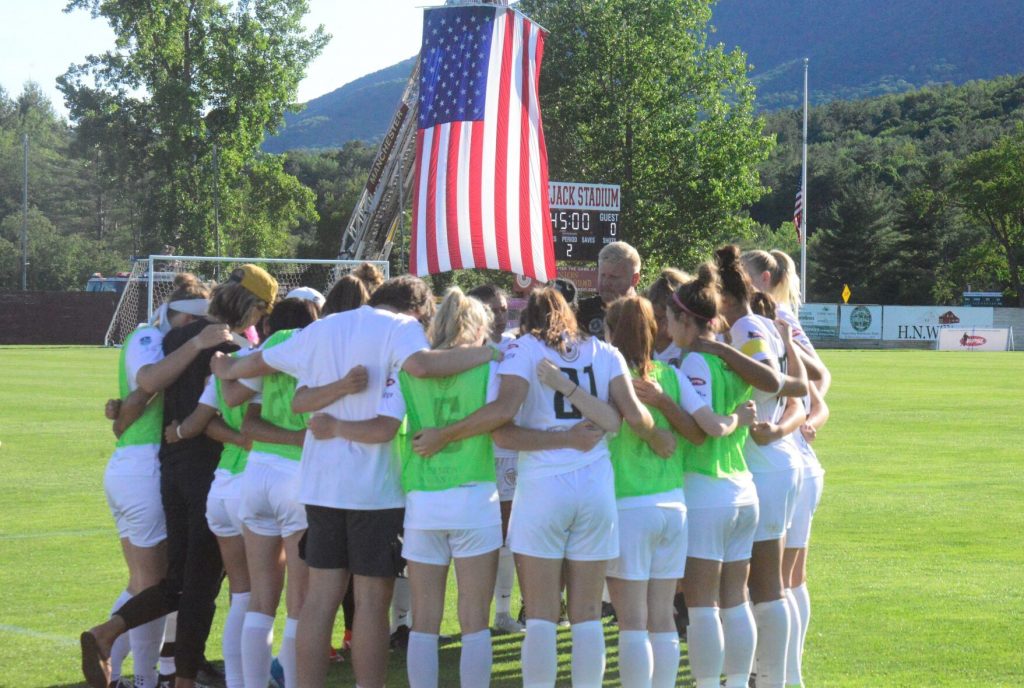 The Fusion has seen its own elite talent pass through in its short existence, as well. 2020 University of Vermont graduate Brooke Jenkins stayed in shape by playing in Manchester in the summer of '21, and is now playing professionally in Sweden.
This year's team will include Division I soccer players returning for at least their second year with the Fusion, such as midfielder Aki Yuasa (Stanford) — originally from Munich, Germany — and forward Blessing Kingsley (Southern Mississippi) from Ireland.
A local excelling at the collegiate level is forward Grace Pinkus, who graduated from Manchester's Burr and Burton Academy in 2020. She just finished her junior season at UMass Amherst, notching three goals and two assists for the Minutemen. Pinkus was one of the inaugural members of the Fusion, along with her older sister, Hannah, who played at Colgate and Providence. Grace is not only grateful for the opportunity to continue playing soccer in her hometown, but for the experience of being an ambassador to — and playing with — other women from around the world.
"I've lived in this town my whole life, and so being able to have so many more people be a part of this community, as well, makes it so much more special for me because I can show them how amazing Manchester is and they end up loving it so much."
Coming out to a game at Applejack isn't just about seeing some of the future stars of the game. Fusion games have a little bit of something for everyone. Manchester isn't your typical town for a WPSL team, and scenic Applejack isn't your typical venue to catch one of their games.
"It's like this last piece of wholesome, pure sport that you can go watch with your family … and nothing on or off the field is really geared towards somebody who has to be an expert. You don't have to be a Nate, you can be a Ted Lasso and still enjoy the game," O'Keefe joked, in reference to the AppleTV show.
The town has come out in force the past couple of years to support the team that bears the namesake of Manchester's youth soccer club and camp, as well. The home games generally draw at least 500 fans, and have brought as many as 1,000.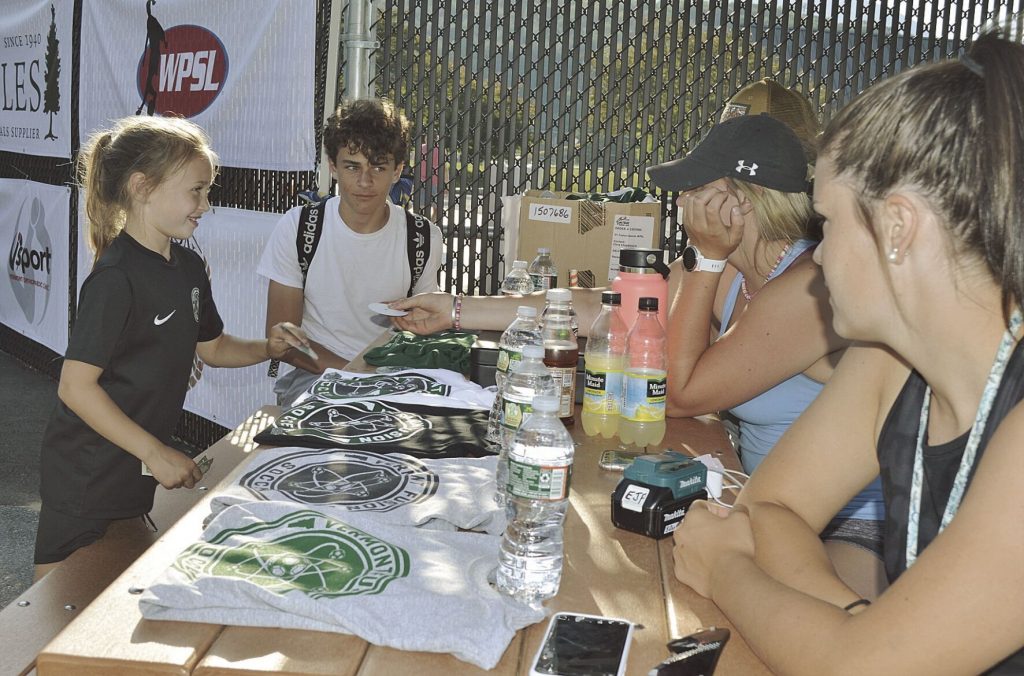 Between the fan support and the interaction with the players on the field after the games, the Fusion experience is not a common one in the WPSL, according to O'Keefe. It's not unusual to see teams in larger cities only draw a few dozen fans, as opposed to a few hundred.
"That's just not typical for this league. None of these teams get 1,000 people for a game."
"Being able to bring people from all over the country, all over the world, to this small town is really exciting for everyone to come see and be a part of," Pinkus said. "And I feel like it's exciting for all these people coming in from all over the world because they get to see how strong a sense of community Manchester has, and how much support that we get at the games."
The players of the Fusion are undeniably part of the community for the several months that they are in town. O'Keefe says he ran into several players regularly last summer, including one who was his barista at Charlie's Coffee House. Twenty-five players coming into town, becoming part of the workforce and enjoying everything the town has to offer is no small matter, O'Keefe noted.
"Feedback we get from players is on another team, they'd be pretty lost in the shuffle," explained O'Keefe, the former Manchester town manager of 16 years. "Here, people will come up to them on the street, see them wearing the shirt, and say, 'Oh, we love you guys. We went to the game last week' and have a whole conversation."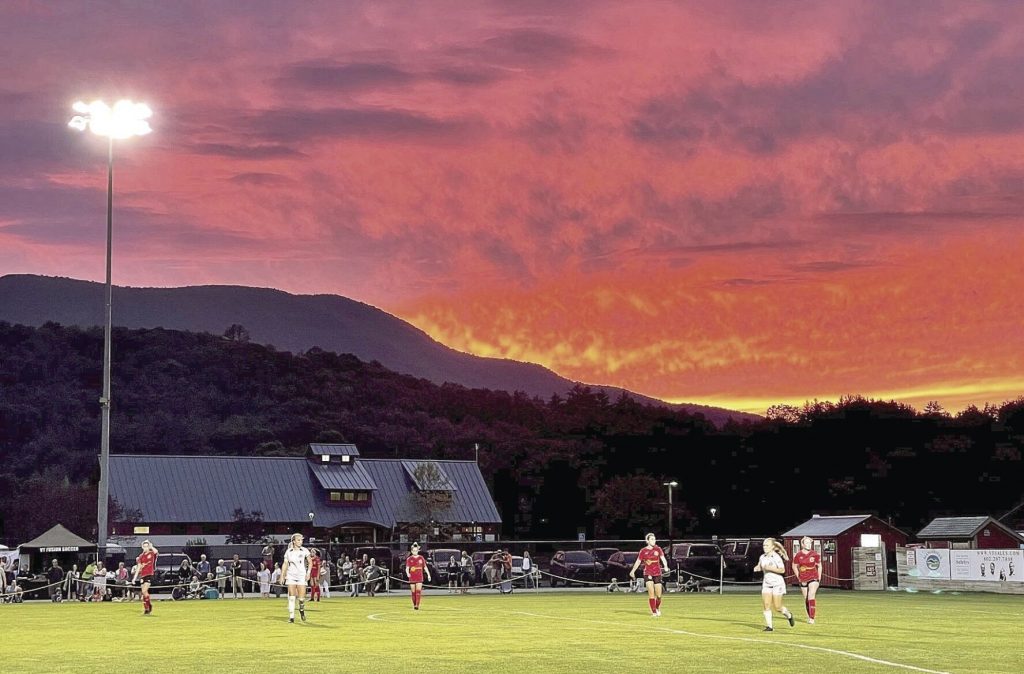 For the past couple of years, the out-of-state and international players generally lived with host families over the summer. This year, they are renting a house together, which Pinkus expects will only form a stronger bond, which will also hopefully help the team take another step in year three. Last year, they fell one victory short of a trip to the final four in Stillwater, Okla., after a loss in the regional finals.
"We're all from completely different parts of the world," Pinkus said. "I think (the house) creates a really good place for us to be able to go back to and establish a sort of friendship based on being strangers. We've become really close."
Tory Rich joined the Manchester Journal in September. Though he went to high school in Bennington, 10 years living in the desert has him re-learning how to be a Vermonter the right way. Tory might not have a musical bone in his body, and he doesn't sound nearly as good as he thinks at karaoke, but he loves live music and is in awe of those with musical talent.