Basement Music Series and Little City Cider bring the tunes to Bennington
By Tory Rich, Vermont Country
If you've been in the Bennington area over the last few years, one of the most common complaints you used to hear — fair or unfair — was about a lack of nightlife. Vermont Arts Exchange and Little City Cider are doing their part to change that in a hurry, and they are teaming up to be part of a resurgence in Bennington.
Matthew Perry, co-founder and executive director of VAE, has brought the Basement Music Series back to Southwest Vermont after a two-year hiatus due to COVID. Perry is intent on getting Bennington's live music scene back on track, and is off to a great start.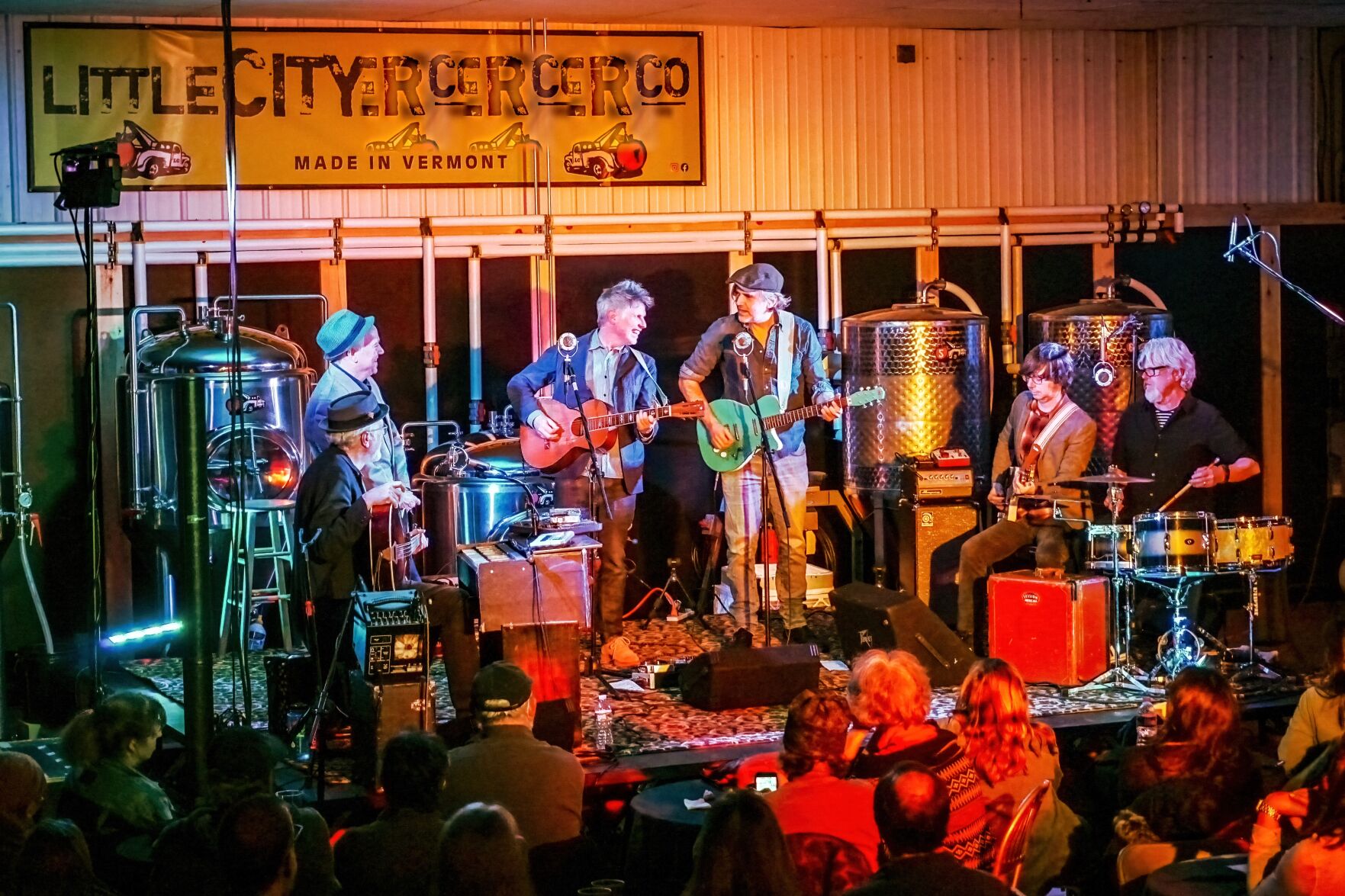 "So it's really a winter series, although we've done a lot of things in summer, as well," Perry said. "Winter is when we all need to get out."
And come out to Little City Cider the people have, thus far. Bennington has packed the house for Boston-based folk/rock band Session Americana's Jan. 28 show, and followed that up two weekends later on Feb. 11 for The Prescription (featuring the Side Effect Horns), Bennington's "one-stop choice" for anything from rock and R&B to jazz and swing.
"I was overwhelmed. It was a beautiful event. Everyone turned out," Perry said of the first show back, which created so much buzz that it sold out. "There were actually people scalping tickets. It was wild."
The music series, most recently set up in the Masonic Hall on Main Street and in the Bennington Brush Company building, has moved its base of operations several times in its 18 years, and needed a new home following the pandemic.
Enter Little City Cider owner Greg Videtto. The Bennington native, who owned New England Custom Timber Frames and built houses for 23 years, decided it was time for a change and to chase a different dream. Videtto has been in the bar business before, as well. He owned Dog's Breath on Main Street in the late '90s-early '00s, and also a tavern out in Lake George.
This go-around, which began in September of 2021, Videtto started out focused on producing cider in his sprawling warehouse at 139 Shields Drive, across from Willow Park. His vision was always to open up the bar to the public and have some live music events, and the Basement Music Series has filled that need perfectly.
"If I were to open my business plan up, it would say a couple of nice events a month," Videtto said.
"I think we were both nervous about what was going to happen. … But as I said to Matthew (after the show on) the 28th, we sat by the fire and had a conversation after everybody left and I said, 'I feel like I'm riding on shirttails with somebody that's already built something …' It's just like a dream come true for me, because it's exactly what I wanted."
Perry expressed plenty of appreciation for his new partner, as well.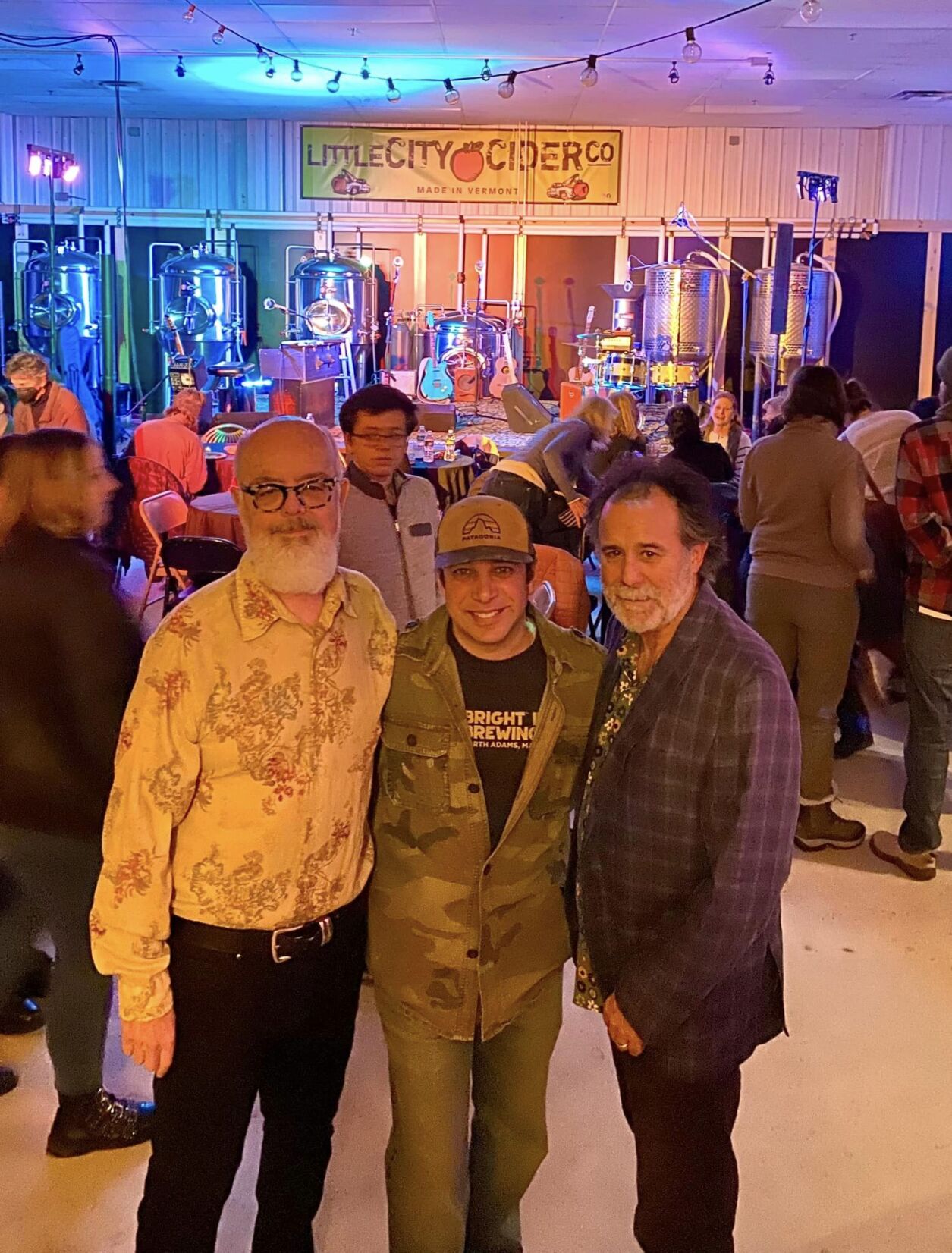 "This partnership with Greg is a great model for a profit/nonprofit relationship," Perry said. "We're bringing him people, a different clientele that he normally doesn't bring in. We're getting a space. We're getting a playground."
"The more I work with Greg, the easier my job is becoming. I'm sharing the responsibilities with someone and I'm hoping to create a setup where we can do more, but it'll be easier."
Perry and Videtto have been able to combine their skills and resources for a symbiosis that goes far beyond the bottom line for both of them. Both are invested in Bennington's future.
"I think Bennington is going through a revitalization … really a positive thrust forward," said Perry, a Bennington-area resident for the last 33 years. "So I think staying in Bennington, and being a part of that, is really important."
"It's been a joy to hear Matthew's ideas. It's been an awesome brainstorm," Videtto later added. "We've had some similar ideas, but I think we both brought different things to the table to help create the environment we're trying for."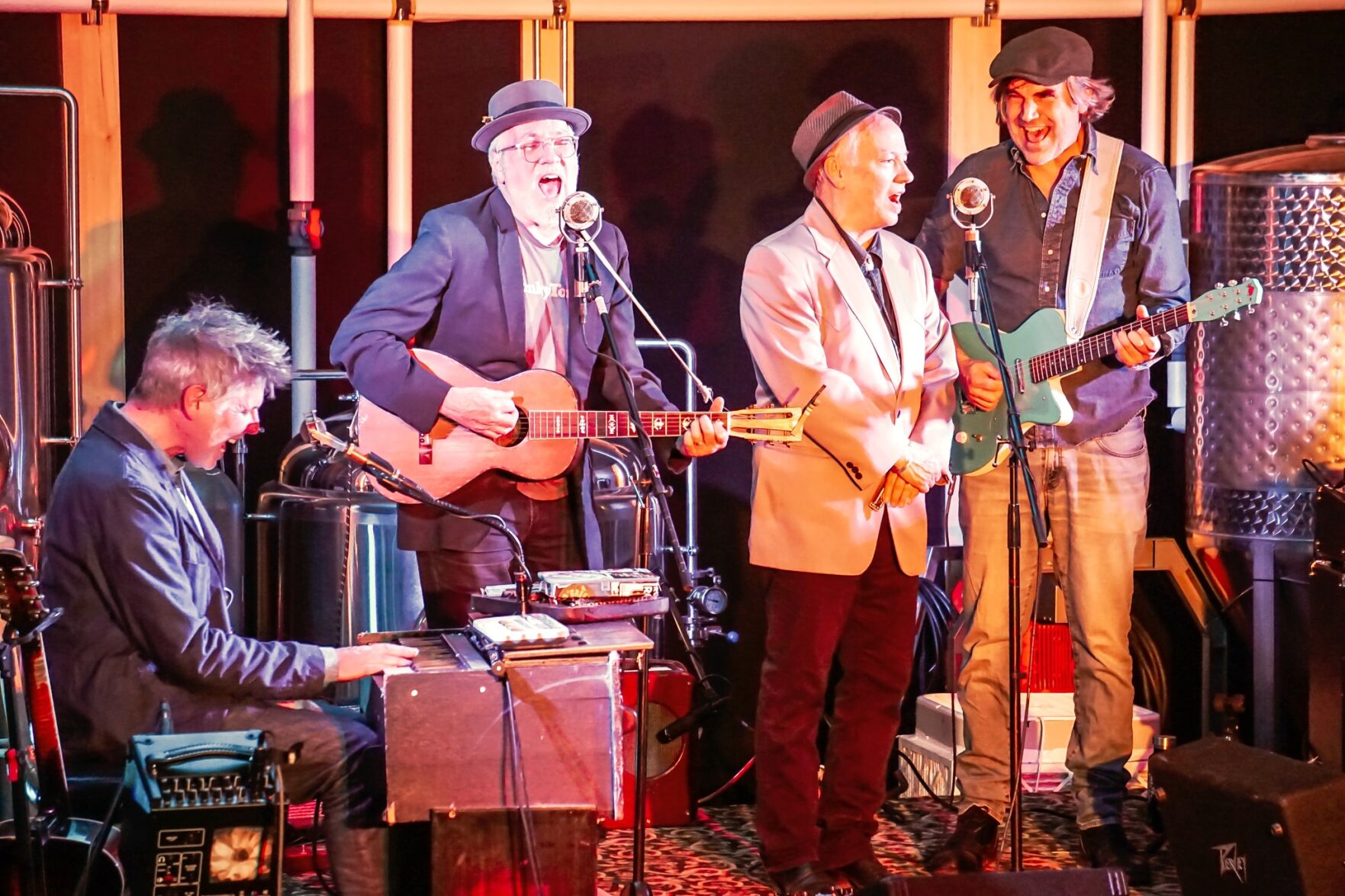 Videtto acknowledged Bennington has its challenges like any other town, but is more focused on being part of the ongoing solution than anything else.
"Let's look at the positive things here … because it doesn't matter where you go, you're going to have the problems with drugs and everything else going on," he said. "I've been here pretty much my whole life, and (the revitalization) is pretty cool to see and be a part of."
Videtto's cidery is a little off the beaten path in Bennington, a couple of miles from Main Street and just off quiet East Road. While location and visibility might have been a disadvantage at first when he opened in April 2022, it seems Little City Cider is just scratching the surface of its potential, picking up more steam after recently being granted a liquor license and as word of mouth of the new concert venue has spread.
"Definitely pulling people in a bit. It's amazing. We opened April 1 to the public, and I'll still see new faces every weekend," Videtto said.
It seems Perry and Videtto's collaboration is offering a little of something for everyone, and the warehouse being set out away from the rest of town is only going to work to their advantage, including becoming a venue for other events such as open mic nights, cornhole tournaments and even some events for high school kids to showcase their talents. Things are only looking up once warmer weather rolls around, as they won't have the same space limitations or noise ordinances to contend with as Videtto's last venture on Main Street.
"I knew I was going to (have a tough time) in the beginning, trying to get people out here," Videtto explained. "But I was trying to create a destination."
The Basement Music Series already has four more events scheduled at Little City Cider in the next two months. For upcoming shows, visit vtartxchange.org
All shows start at 7 p.m. (doors open at 6). Tickets are $20 online, $25 at the door and $10 for students, and can be purchased on Eventbrite or at vtartxchange.org.
Tory Rich joined the Manchester Journal in September. Though he went to high school in Bennington, 10 years living in the desert has him re-learning how to be a Vermonter the right way. Tory might not have a musical bone in his body, and he doesn't sound nearly as good as he thinks at karaoke, but he loves live music and is in awe of those with musical talent.