Go directly to The Oyster Bar, Kipling's and Vermont Table
By Noah Hoffenberg, Vermont Country Magazine
BRATTLEBORO — Eating like a local. It's what you want whenever you visit a new town, whether you're a gourmand, foodie or plain old food lover.
Luckily, Vermont Country Magazine has the inside track. How? We're the locals who have already experimented for you, everywhere. We know what's hot and what's not.
Stroll through light-bedazzled downtown Brattleboro on a temperate evening this spring, and you need to look no further than The Oyster Bar at Peter Havens, Kipling's Tavern and A Vermont Table.
The Oyster Bar: They bring the sea to you
Start your night in Brattleboro with a drink and treat from the sea. The Oyster Bar opens at 3 p.m. — perfect time to get the fresh catch before the dinner crowds roll in.
Inside, saltwater fishing lures adorn the mantle, above a wide selection of local and imported beer, top-shelf liquors and a list of multiple drink specials.
But, you're here for the oysters and seafood. The sampled oysters on a recent visit were sweet and savory, tasting like the essence of the sea. The bar's Jonah crab claws are a fun opportunity to dig with one of those mini-forks. Its seafood sources vary, including from shellfish farms in Maine and Massachusetts.
Bartender Will is a master at his craft, whether creating a cocktail or recommending from the menu, which only adds to The Oyster Bar's warm and friendly vibe. It offers a mix of eats, from ahi tuna tartare to hand-picked tinned fish (eat that, too, shame-free, at the bar), as well as ceviche, a meat & cheese plate, and a slew of other gourmet treats.
When you visit, try a Switchback Slow Fermented Brown Ale, a nice break from the IPAs dominating the market. For other drinks, the bar has several specials, including enticers such as the Daisy or the Autumn Sunday.
The Oyster Bar is open from Wednesday to Sunday, from 3 to 10 p.m., with no reservations accepted. Learn more at peterhavens.com/oyster-bar-menu.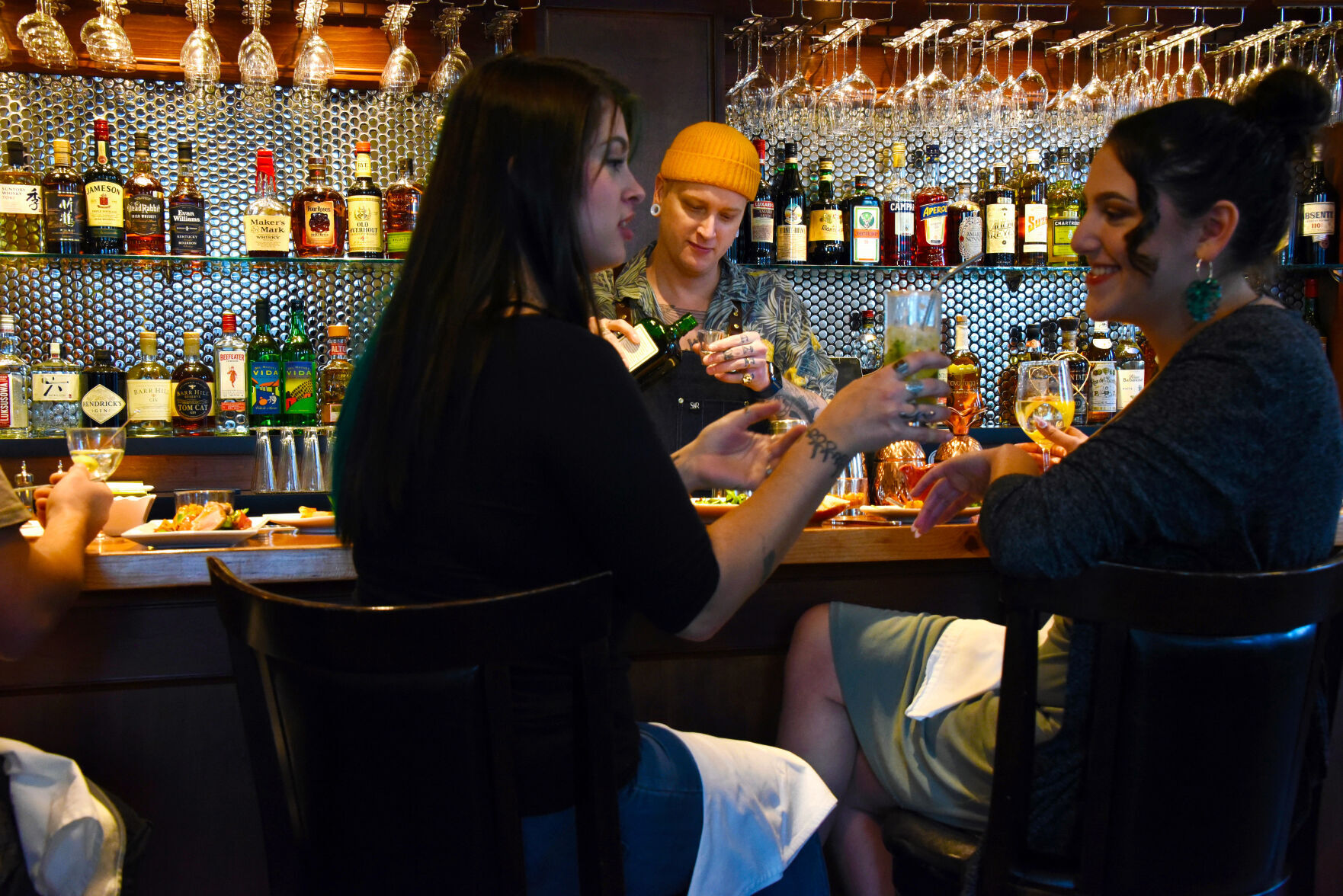 A Vermont Table: When you want to taste the fruit of the local earth
If it's a farm-to-table experience that you seek, then your next stop must be A Vermont Table.
"Come to escape the day-to-day for a minute and just take a breath and relax, and celebrate the experience of food and beverages and socialization," says Jamie Pessoa Monteiro, general manager and co-owner. "We have a little something for everyone."
Once a catering company, A Vermont Table opened late last year at 22-26 High St.
It has a craft cocktail program, with classics and modern takes. Non-alcoholic cocktails and wines shine here for those who want a bar experience with clarity; speaking of which, clear ice is a special touch to the Table's drinks, too.
Its fairly priced meals lean into seasonal ingredients. A Vermont Table has a rotating menu with vegan and gluten free selections and always has "small bites" at the bar. Picture a bowl of Feijoada Brazilian Stew or Chickering Farm Pork Belly Ramen, to name a couple.
Of note: Its handmade pasta program debuted this winter. Of even bigger note: The bar works with sustainable, family-owned and female-owned producers, and does business with ethical distributors, too.
On Mondays, it's open from 4 to 8 p.m.; Thursday through Saturday, from 5 to 9 p.m.; and on Sunday, brunch and bar run from 10 a.m. to 2 p.m.
Reservations can be made online, and dietary restrictions are considered to make for the best dining experiences for all. Visit avermonttable.com.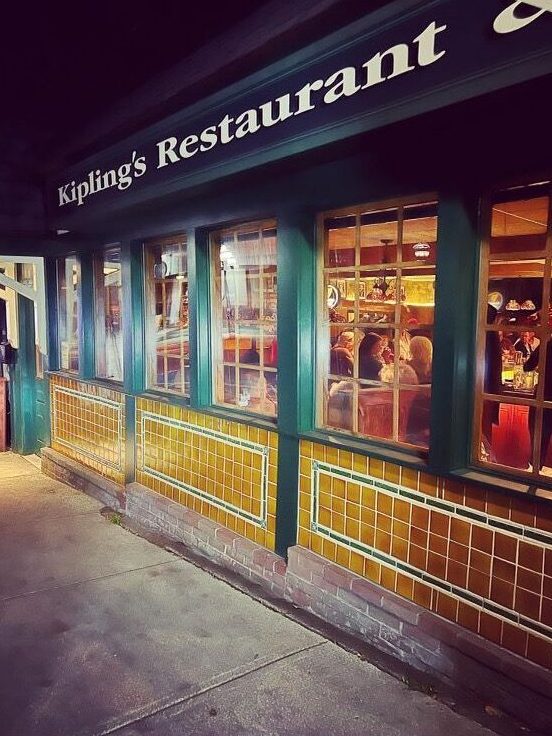 Kipling's Tavern: New ownership, storied pub get rave Google reviews
Want on-point mixology, leveled-up pub fare and a vibe that feels way more 21st century than 19th? At Kipling's Tavern, new owners Bryan Gelke and Maggie Bernhard have breathed new life into the longtime pub, which they just reopened last year.
"I feel privileged and honored to continue this tradition in Brattleboro, this kind of historic watering hole/gathering place," Gelke said. "It means a lot to people and I'm humbled by that."
The tavern touts its bold side with indie music in the background, craft cocktails (ask for the Corpse Reviver) and other specials, plus lots of New England microbrews. Kipling's wines are sourced globally, and beer favorites are stocked, too, from Pabst to Guiness.
Pair a beverage with a fairly priced menu item, and your night is set. Try the chef's snazzy spicy Korean fried chicken ("O my!") or her Bull and Finch burger, with blue cheese and ("Mmm-hmm!" bacon).
The tavern is ranked at 4.7 stars on Google, where customers rave. Patron Emily Hexe says in her review that Kipling's is the only place she trusts to make a proper martini.
Google reviewer Colin McGahan notes: "Best restaurant and bar in Bratt., hands down."
Kipling's is open from Tuesday through Saturday starting at 4 p.m. The tavern closes a little later on weekends. Visit facebook.com/kiplings.pub for its full menu and food pics galore.
Noah Hoffenberg is a word-peddling mountain biker who spends all his time in the hills of Western Massachusetts, grousing among the porcupine and woodchucks.