By Makayla-Courtney McGeeney, Vermont Country correspondent
There's more to making a home than buying a property. There's landscaping, painting and other structural maintenance that really make a house a home. Whether you're looking to upgrade your outdoor living area, create a relaxing garden oasis or add a touch of artistic flair, you can achieve all of these goals by utilizing local businesses and embracing the beauty of nature and art.
One of the best ways to beautify your home is by tapping into local landscaping companies that use native plants and cultivars to attract pollinators.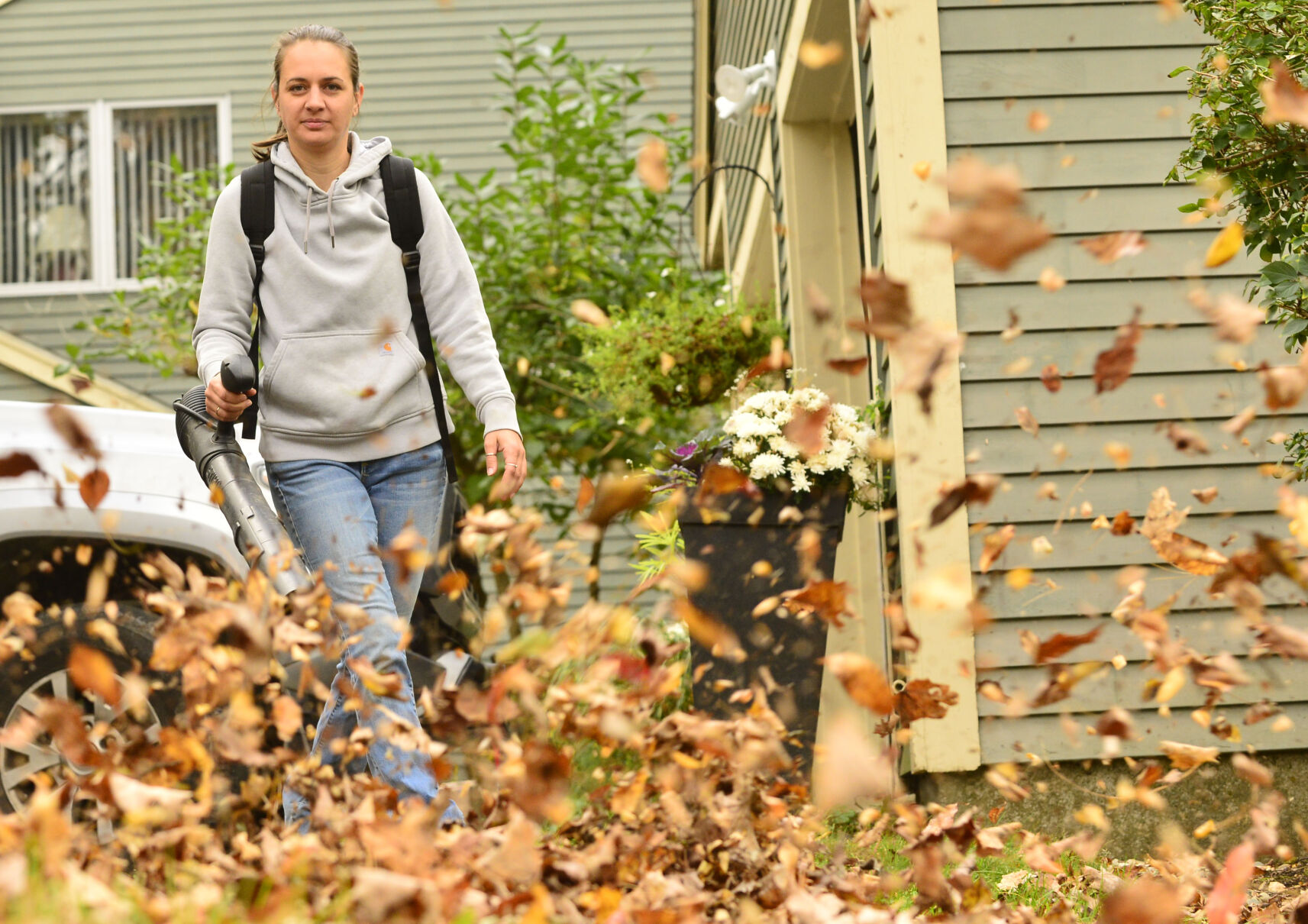 Danielle Lacroix, the business manager and head gardener for Green Mountain Gardening, is taking advantage of downtime this winter by taking master gardening courses at the University of Vermont. This year, she's educating her clients on ways to encourage native and pollinator gardens in a movement called "rewild your yard."
"A lot of times, people are fearful of their gardens being messy," Lacroix said. "If you put in things like edging or a mowed path through a meadow, it can be well maintained and that's as simple as a cut edge in the grass or something more substantial like bricks or blocks or wood of some sort, rocks from the yard … that makes it seem more intentional then letting the yard go wild."
Lacroix recommends keeping a notebook to track when and which plants bloom to make it easier to identify and strategize for landscaping needs.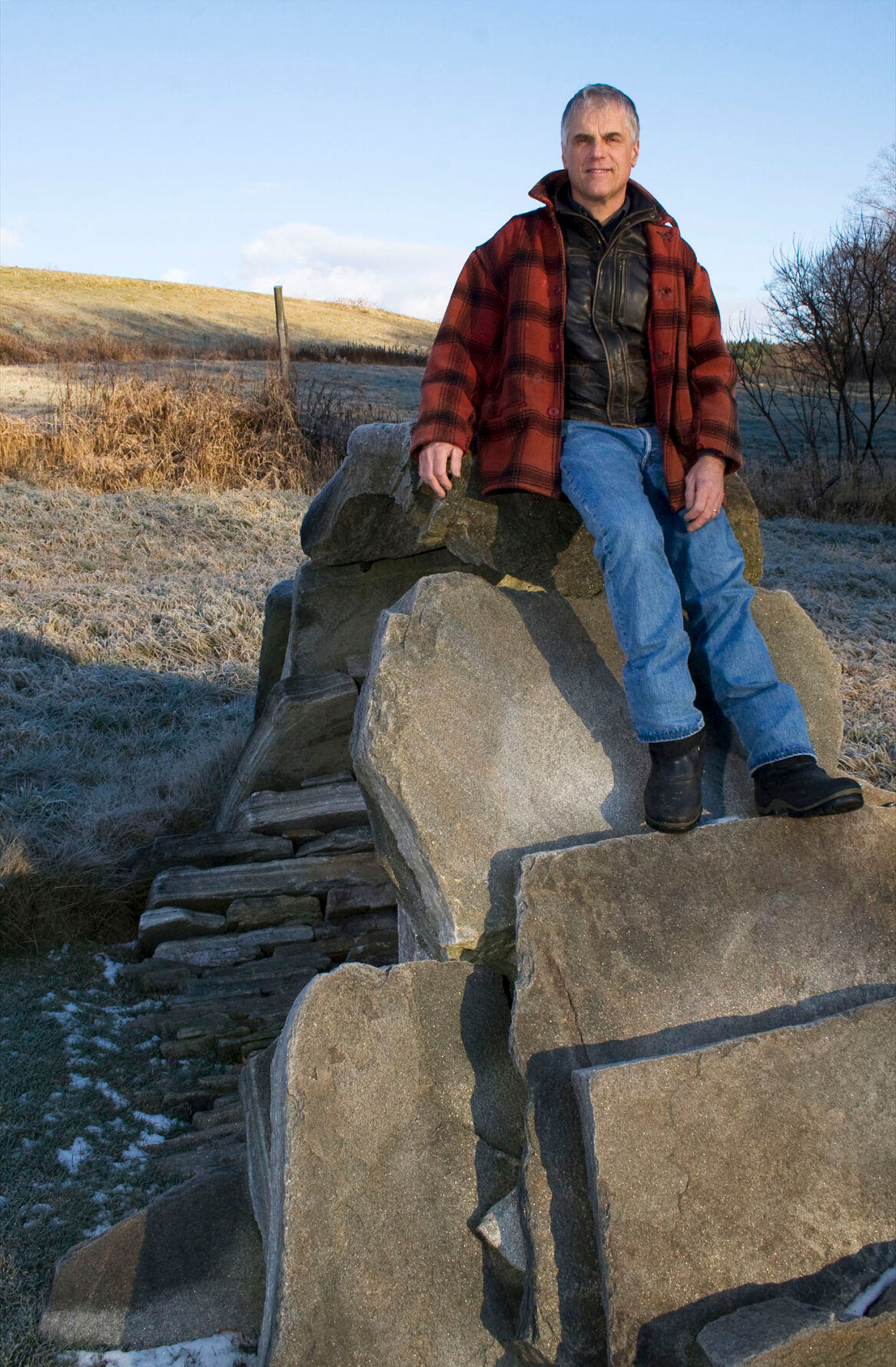 Another way to maintain garden appearance is by utilizing existing stone and other natural materials. Dan Snow from Dan Snow Stoneworks is an assemblage artist who almost always sources materials locally. His dry stone constructions range from staircases and bridges to garden follies and environmental art pieces.
Doing a little digging can lead to a major garden and lawn transformation while also adding structural art to the landscape.
"What is often the case is that there will be a collection of stones someone may be unaware of because it's concealed by years of leaf litter that disguises it from view. It's just a matter of exposing it," Snow said. "Just doing that much can be an improvement."
The advantage of working with dry stone is that there's no use for mortar or wet masonry. It also negates the concern of carbon footprint, as long as it hasn't traveled from another site, Snow said.
"From an economic standpoint, it's a strong motivator to use material that's already on the property or close by in the neighborhood," he said.
Lacroix also considers environmental factors when working with her clients. She takes the natural route by avoiding pest and weed control chemicals and does everything by hand.
"It's just about knowing how to handle it and how to work with the space. We try to use the greenest method possible and get into the dirt. More often, there's a natural predator you may not know about that could help with bugs and weeds," she said.
Keeping it green, natural and local is important when looking for ways to upgrade a home or the land surrounding it while also benefitting the business community.
Makayla-Courtney McGeeney is a digital marketing consultant, journalist and photographer, and former staff writer for the Bennington Banner, Brattleboro Reformer and Manchester Journal. She enjoys lifting weights and keeping up with her two energetic cattle dogs.