For Phil Bowen of East Dover, donning red suit means gratitude, family, gift of baby Jesus
By Chris Mays, Vermont Country
Phil Bowen of East Dover is getting ready for another holiday season, dressed up as Santa Claus and bringing cheer to children and families.
Bowen first played the part in 1970, when he was on a rest and relaxation leave from the Marine Corps. He said he flew into a military base in Gotemba, Japan, and a woman he met was looking for someone to dress up in the red suit for a Catholic orphanage run by Italian nuns and supported by local residents. He learned how to say "Merry Christmas" in Japanese, and the woman interpreted everything else.
"It was really neat," he said, remembering how the kids were very happy. He has a photograph of the experience in his kitchen.
Coming back from military service, he would sell hotdogs in the street. He also would dress up as a clown, with one gig bringing him to Boston Children's Hospital. He hadn't dressed up as Santa for a long time when he was first asked to do it in Vermont about 35 years ago. Now, he has done it every year since.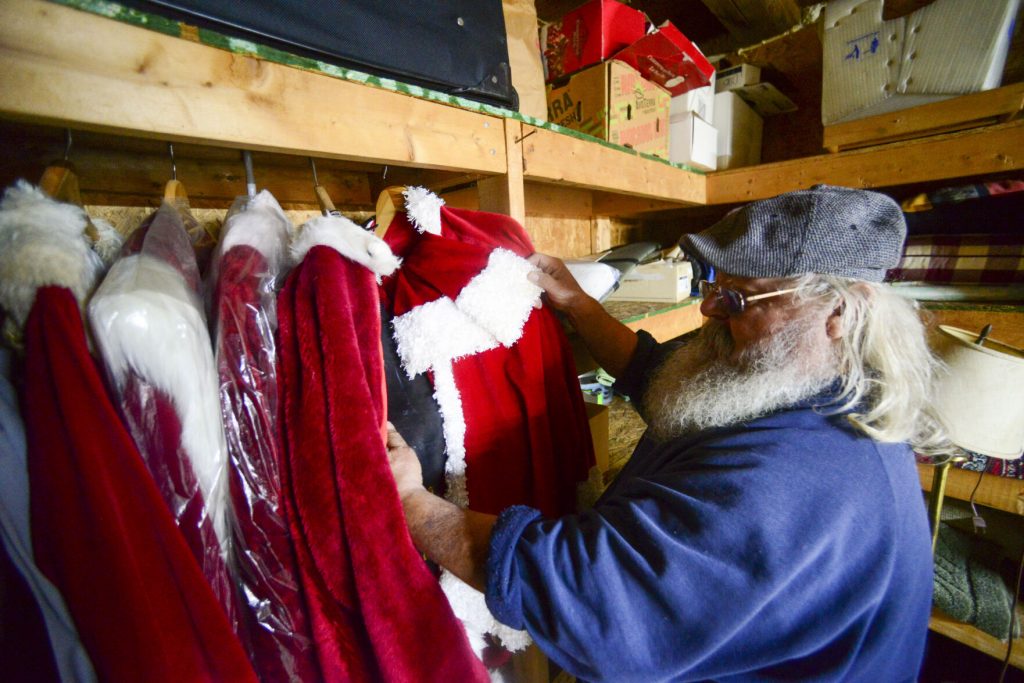 What started in Dover and Wilmington then expanded to other communities, such as Brattleboro, Townshend and Wardsboro; Colrain and North Adams, Mass; and Keene, N.H. He participates in public events, as well as home visits.
Some families will have him peek through windows, then disappear after the children see him.
"That's really fun," he said.
When he started out, Bowen never asked for money, but he would take donations. He never tells anyone how much to give.
All of the donations are given to the East Dover Volunteer Fire Department in memory of his son, Ian Bowen, who died in a car crash.
"They've been able to buy defibrillators with the money, and they also bought survival suits to go through the ice," Bowen said.
In earlier years, donations have gone to the West Dover Congregational Church and a couple of cancer organizations.
Bowen said he recently received a call to play Santa in the Boston area. He was invited to New York City many times and has been told he would make more money in one show than the entire winter in Vermont.
"But it's hard to leave Vermont," he said, noting how the local children aren't from wealthy families. "I had kids sit on my lap and say, 'My dad's in jail. Can you tell him I love him?'"
One year, Bowen went to a bank function. He recounted how everyone sat on his lap except one woman. When he went over and talked with her, she confided that her son was dying from a disease, and no one knew what it was. Bowen told her there's not much Santa can do, but he knew someone who could. He held her hand and prayed God would help. She later told him it was one of the most comforting things she had experienced.
"Santa Claus isn't just about the red suit," he said. "I get the opportunity when playing Santa Claus to tell kids the truth about Christmas, to tell them Christmas is about the baby being born in the manger, and that Santa Claus is nice, and he brings toys and everything, but the real gift was given when Jesus was born and the gifts that the wise men brought."
Bowen said he feels Santa is something he can share with people to show Christmas isn't about the big department stores but the love of family and the birth of Jesus. The job gives him an immense sense of gratitude for the simple things in life, such as holding a child's hand and bringing joy to families.
"It fills me up," he said. "It gives me a purpose. I live simple. When you come into my home, I cook with the wood. I heat with the wood. Look around, there's nothing fancy here."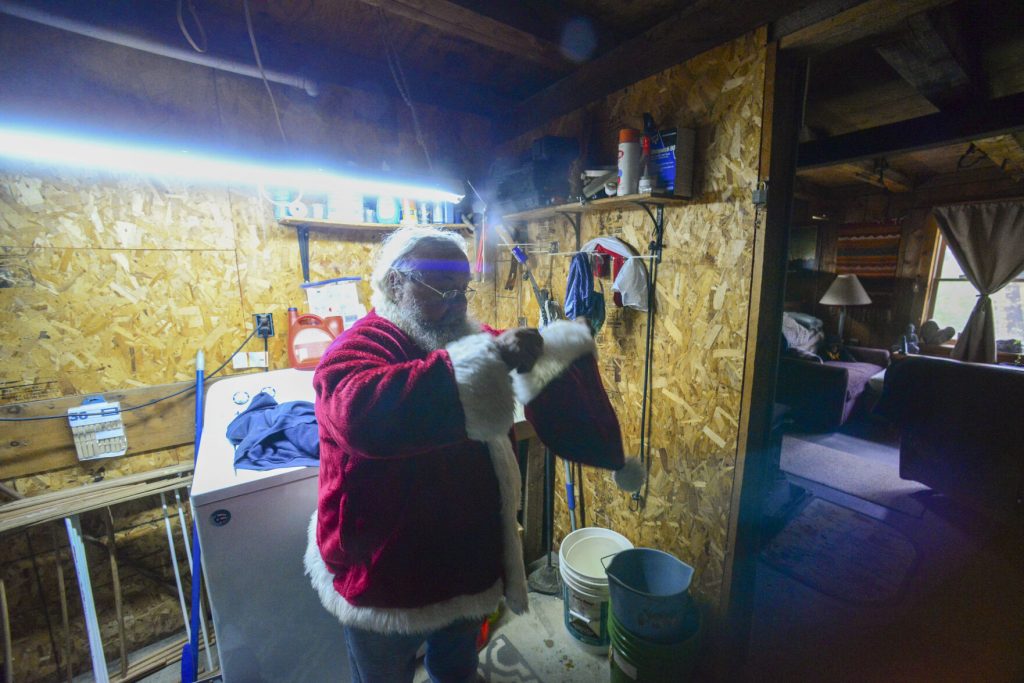 For the role, Bowen will add a little white to his beard and get his eyebrows and hair just right. He'll make sure his suits are clean and in order. He has six different suits, one of which is more equipped for the outdoors. He also traded in leather boots for black Sorel boots, which are much warmer.
Bowen has headed out for a show feeling very sick — at one point, he was undergoing chemo and pill treatments for hepatitis C. But whenever he puts on the suit, he said, it would go away.
Sometimes, a father will be reluctant to join Bowen for a photo, he said.
"They almost always break down and do it," Bowen said, emphasizing how the time with Santa is a way to celebrate family. 
Chris Mays lives in West Dover and has been writing for the Brattleboro Reformer for five years. He spends his free time playing guitar, biking, snowboarding and hanging out with his Yorkie.