These films depict the best of times, the worst of times
By Dan Tebo, Vermont Country correspondent
As 2022 crawls to a close, we once again find ourselves navigating the holidays through the dense fog of this relentless pandemic. While the threat of illness has dialed up the stress on an already unbearable time of year for some, it has gifted others with the perfect excuse to avoid the season altogether. Some folks can't stomach the thought of the incessant travel nightmares and familial strife that the holidays bring. And then there's those for whom Christmas conjures traumatic memories of the time their father broke his neck sliding down the chimney in a Santa suit, like that poor girl from "Gremlins."
Conflict is, of course, the backbone of any good holiday movie. But this year we're going to skip the Red Ryder BB guns and Kevin McAllister's insatiable thirst for violence and look at some holiday films where things went REALLY sideways: An unholy array of ax-wielding Santas and ghostly talking snowmen to help make you confident in your decision to hibernate from Halloween to New Year's.
"Gremlins" (1984): A small-town bank teller is gifted an adorable fictional creature that comes with just two simple instructions! He breaks both rules within 24 hours and a fleet of grotesque green ghouls subsequently murder half of the town's residents. A holiday comedy from Steven Spielberg.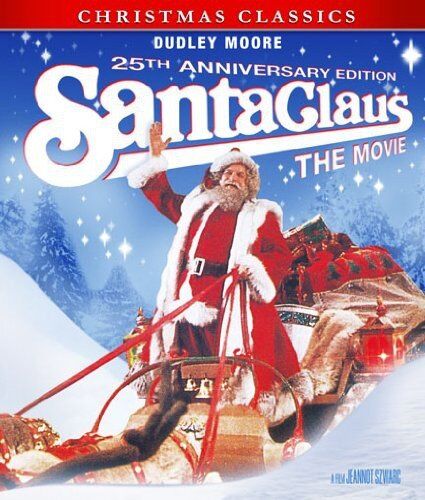 "Santa Claus: The Movie" (1985): A bafflingly wrongheaded film that treats the legend of Santa Claus with a Kubrickian seriousness, this box office disaster has aged remarkably poorly. Santa attempts to rescue a homeless boy with a huge hankering for McDonald's. Dudley Moore plays an elf who feeds acrophobic reindeer amphetamine-laced hay. John Lithgow is a toy tycoon bent on selling exploding candy canes to children. Seriously, just watch it.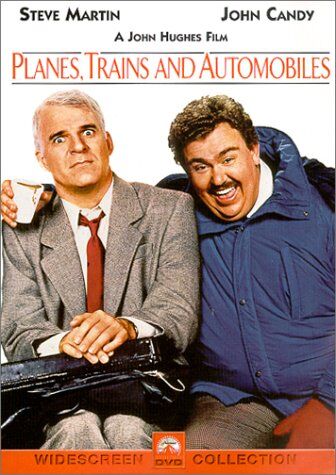 "Planes Trains & Automobiles" (1987): An uptight ad exec finds himself unexpectedly tethered to a slovenly shower curtain ring salesman as they encounter obstacles of biblical proportions while trying to reach Chicago in time for Thanksgiving. One of the greatest films ever made … about anything.
"Silent Night, Deadly Night, Part 2" (1987): Maybe watching a kid with severe PTSD dress up like Santa and hack a ton of people to death with an ax is your jam. When the producers of "SNDN 2" found themselves short on financing, they simply released an 88-minute film, featuring 40 minutes of scenes from the original. Reheated ham for everyone!
"Die Hard" (1988): In case you somehow haven't been following the movies over the last 34 years, I can wholeheartedly recommend this pioneering action thriller. A salty, injury-resistant New York Police Department officer flies out to the coast to have a few laughs with his estranged wife on Xmas eve and finds himself the last line of defense against the vaguely European terrorists who seize control of a skyscraper.
"Scent of a Woman" (1992): A beleaguered prep school outcast agrees to accompany a retired lieutenant colonel (Al Pacino) to New York City for Thanksgiving weekend. Said colonel is blind, suicidal and prone to extreme monologuing. Al Pacino won an Oscar for his work here. "Hoo hah," indeed.
"Jack Frost" (1999): A struggling musician dies in a Christmas Eve car wreck, permanently extinguishing his 11-year-old son Charlie's yuletide yearnings. Fortunately, Charlie resurrects his pops by wailing on a magical harmonica. Unfortunately, his dad is now a talking, animatronic zombie snowman who looks like Marlon Brando in "The Island of Doctor Moreau."
"You've Got Mail" (1999): After a corporate bigwig bankrupts an independent bookstore owner, he continues to stalk her, simultaneously catfishing her online and befriending her in real life. When she finally learns that he's the one who has been trolling her all along, she weeps tears of joy. Why this queasy Xmas-adjacent Nora Ephron flick is one of the most popular rom-coms of the last 25 years, we do not know.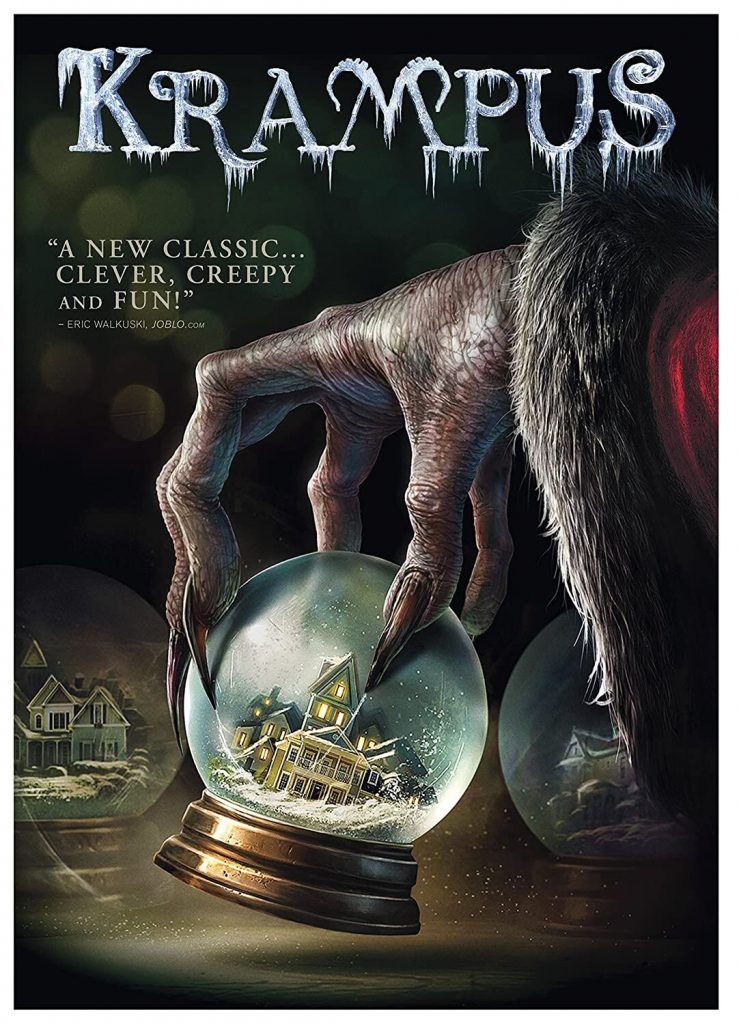 "Krampus" (2005): The bickering Engel family are so lousy to their Santa-loving 10-year-old son, Max, they cause him to turn his back on Christmas. Max's faithlessness unleashes the titular devil-horned Xmas beast and his posse of cannibalistic gingerbread men. Fortunately, the Engels have a German grandma well-versed in Alpine folklore on hand to help save the entire town from certain annihilation.
"Happiest Season" (2020): When 20-something Harper invites her edgy girlfriend, Abby, home for Christmas, she neglects to inform her hyper-bougie family that they're a couple. While the family does rich white people things, Harper treats Abby like luggage. Will Harper's conservative family learn the truth and accept their daughter's sexuality by the time this orgy of cliches reaches its conclusion? Is Santa Claus real?
Dan Tebo — is an amateur blogger and unserious film critic. He lives in Boston.