BRATTLEBORO — The sixth annual New England Street Food Festival is set to be more accessible and bigger than ever as it moves to the Brattleboro Common.
"We want to bring it downtown to help the businesses," said Bud Lolatte, advertising representative for the Reformer. "It's a more wide-open space, which gives us flexibility for more things like bounce houses we're going to have this year for the kids. We're having a dunk tank. It gives us more room to be able to spread out because we have the whole Common."
The festival is happening rain or shine from noon to 5 p.m. Sept. 30. Also new this year are partnerships with the Brattleboro Buddy Walk and Que for a Cause.
Created by the Brattleboro Reformer with partners in 2017 and skipped in 2020 due to COVID, the festival is now in its sixth year. Previously, the event was held at Kampfires Campground in Dummerston.
Meters at the Common will be bagged so the spaces can be used by those with mobility issues. Access had been a concern at the previous location.
Lolatte hopes to get 3,000 to 4,000 attendees who might go visit downtown businesses during the day. The partnership with Whetstone Beer Co., whose owners also own Kampfires, and Brattleboro Area Realty continues.
The sponsors were consulted before the move. They also wanted to see if the new spot would raise the event's visibility and make it easier for people to get to, Lolatte said.
Lolatte noted the "very picturesque" park and bandstand at the Common.
"It's a nice visual," he said.
The decision also has to do with the town's recent ordinance change. With a valid liquor license, alcohol can now be served on the premises.
Bounce houses and inflatable obstacle courses are coming thanks to Bounce Above the Rest. New England Center for Circus Arts will offer flying trapeze shows.
The second annual Que for a Cause, a barbecue contest to raise funds for Black Mountain Assisted Family Living, will "feature competitors cooking up a storm to try and take home the trophy and bragging rights," states bmafl.org/que. Lolatte said three judges will be eating the food.
"I'm grateful to be partnering up with the New England Street Food Festival and the Buddy Walk for a day of mission driven fun on the Brattleboro Common," said Peter "Fish" Case, president of the Black Mountain Assisted Family Living Board. "Street Food vendors at one end, barbecue competition on the other, it will be a day of mouthwatering excitement for all that attend."
The Brattleboro Buddy Walk will start in the morning. The walk raises awareness about Down syndrome and funds to cover the expenses of the event and support Special Olympics programs in Windham County. To register, visit brattleborobuddywalk.org/register-for-buddy-walk.html.
Lolatte said the partnership with Buddy Walk came about after he went to reserve the Common and found out the event was planned for the following weekend. He contacted organizers of Buddy Walk and Que for a Cause, and they decided combining forces would be mutually beneficial.
"It seemed like a good fit," Lolatte said. "Our goal is to have the Common full of event stuff between the food trucks, NECCA, Que for the Cause, the bouncy house, inflatables. It would be nice to have 90 percent of the Common covered, then we'll see what we draw. It will be all about the weather at that point."
With lots of tree cover, Lolatte said a light sprinkle shouldn't affect the festival fun.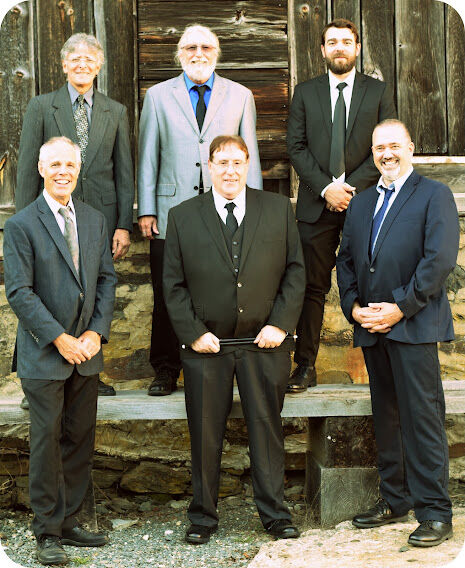 Wyld Nightz, a local classic rock and roll band, is headlining. The band specifically selects songs that get crowds up and dancing. The band performed at the festival two years ago and as a trio at Buddy Walk a few years ago.
Combining the events is "pretty cool," said Michael McKinney, lead guitar and trumpet player in Wyld Nightz. He described his band's repertoire as being "pretty wide and eclectic."
"We kind of lean on that," he said.
One moment, the band might have a banjo out and be playing bluegrass. The next, the musicians could be deep in heavy swing. The band plays lots of classic rock such as the Beatles and the Rolling Stones. Recently, it has added Journey and Van Halen tunes to the mix. Wyld Nightz is constantly perfecting its four-part harmonies.
The band, established in the 1990s, has mostly included the same members since the 2000s.
Whetstone will have food and beer. Berkley & Veller Greenwood Country Realtors is sponsoring free Koozies. Leader Beverage Pepsi Brattleboro also is a sponsor.
Vendors include Vegan AF, Mexican Street Tacos, Mach's Mobile Wood Fired Pizza, Juniors Food Truck, Totally Thai and Frisky Cow Gelato. As of Aug. 1, four or five were still being sought including those with non-food offerings.
"We are super excited to host our annual Street Food Fest again this year," said Jordan Brechenser, publisher of the Brattleboro Reformer. "It was a tough decision to move its location to the Common downtown, but we felt this would make it more accessible and visible.
Additionally, partnering with the Buddy Walk and Que for a Cause helps bring light to these local organizations, both with great purpose in our community. Since this is a free family event, we couldn't have pulled it off without our valued sponsors, Whetstone Station, Leader Beverage, Pepsi of Brattleboro and Brattleboro Area Realty.
---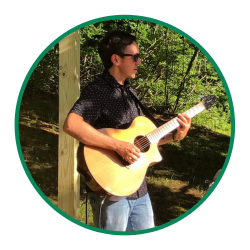 Chris Mays is a reporter for the Brattleboro Reformer. He plays guitar in three groups and has a Yorkie named Lemon, who can be followed on Instagram at @lemon_the_yorkie. He enjoys spending time in the mountains.