An Aug. 26, 1989, show in a sleepy Vermont town recalled by people who were there
By Bill LeConey
Vermont Country
TOWNSHEND — In the summer of 1989, Deane Wilson was working at Rick's Tavern in Newfane, and he kept hearing people talking about "fish" and thought someone had ordered the haddock special or something.
They weren't talking about food, as it turned out. They were talking about Phish, a relatively unknown (outside of Vermont) "jam" band from Burlington that was scheduled to play an outdoor show at a family amusement park in Townshend later that summer.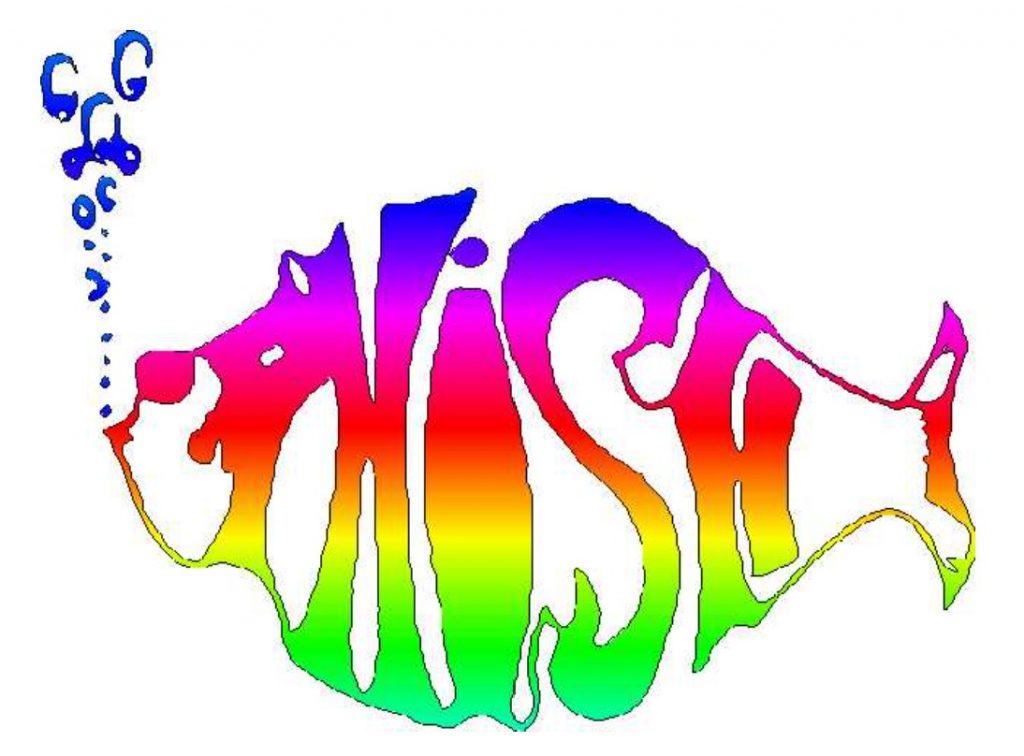 Wilson had been to a couple of Grateful Dead shows by that time, but he had never heard of Phish. That all changed in the days leading up to the Aug. 26, 1989, show at Townshend Family Park.
"All these Phish 'heads' came in. All of a sudden, Rick's went from redneck to hippie. They were saying, 'They're going to be a huge band,'" Wilson recalls. "I was like, 'Yeah, sure.'"
John Evans also had never heard of Phish at the time. Evans, who owned Townshend Family Park — an amusement park off Route 30 along the West River, with a campground, miniature golf, a kid-friendly train ride and swimming — previously had hosted a few smaller concerts. But when he was approached by concert promoter Schleifer Productions with the idea of putting on a much bigger "festival-style" event, he was skeptical.
"I remember their manager (John Paluska) looking right at me and pointing his finger in the air, and he said, 'I'm going to take these guys to the top,'" Evans said. "He was so sure of himself. I had never heard of them. I just wanted to do something different."
The fans and Paluska were right, as was Evans' hunch about "something different." Phish drew more than 3,000 fans to that first show in Townshend in 1989, one of their biggest crowds since the group was formed by friends Trey Anastasio, Page McConnell, Mike Gordon and Jon Fishman in 1983 at the University of Vermont. They played to even bigger crowds at the same park in the summers of 1990 and 1991, and by that time had started to gain a large following throughout the Northeast.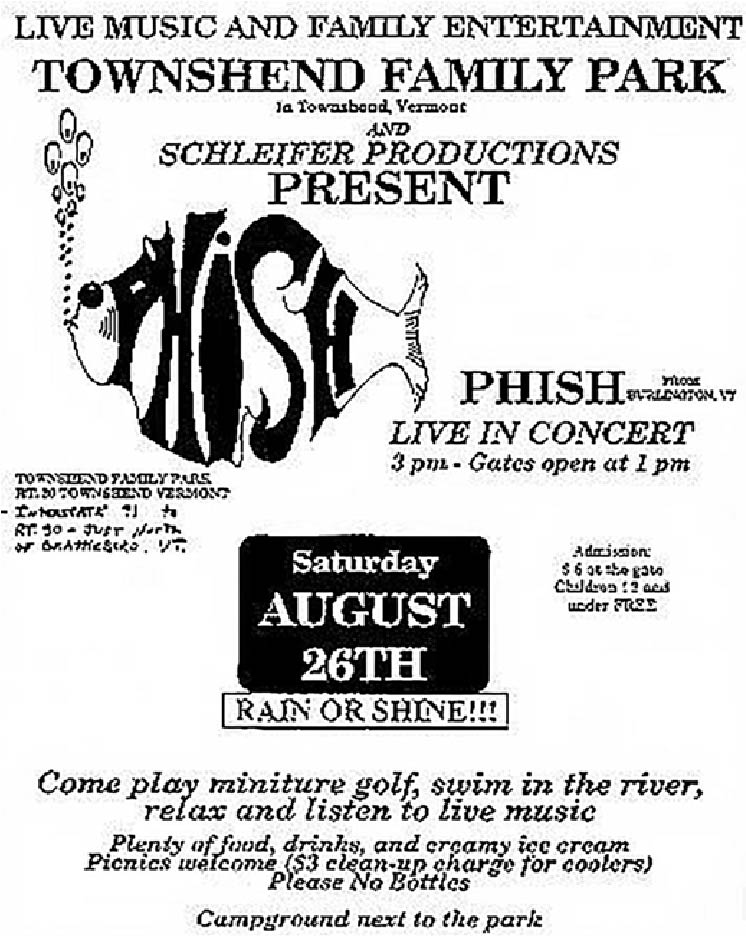 But it was that first Townshend show in 1989 that has achieved legendary status among Phish fans over the years. It is one of only two live recordings from the 1980s released officially by the band ("Live Phish, Volume 9"), and is seen by many as a defining record of the band's tightly structured progressive rock period. It also is seen as a precursor of sorts to the band's outdoor festivals of later years, such as The Clifford Ball, IT and Lemonwheel.
That first Townshend show also was later profiled in an edition of Rolling Stone magazine as a perfect snapshot of the band's early live performances.
These days, of course, Phish routinely sells out huge arenas, amphitheaters and stadiums, with tickets ranging from $45 to $100 a pop. Their "Baker's Dozen" run at New York City's Madison Square Garden in 2017 drew a total of 227,385 in attendance, and promoter Live Nation reported gross ticket sales of more than $15 million for the 13-show run.
Townshend in the summer of 1989 was far different. Tickets were $6 at the gate, children 12 and under got in for free. Parking was free at the nearby Mary Meyer Stuffed Toys store.
That 1989 show was a barn-burner. Billed as "Summer's ONLY Outdoor Show," it was an all-ages event. In fact, an advance blurb in the Brattleboro Reformer called it a "family concert." The gates opened at noon, and coolers and camping were allowed. There were early versions of Phish concert staples, such as "Harry Hood," "Wilson," "Divided Sky," "You Enjoy Myself," "Possum," "Slave to the Traffic Light," "David Bowie," "Run Like an Antelope" and "Lizards."
During the show, lead guitarist and vocalist Anastasio likened the Family Park to Gamehenge, the mythical setting for an early Phish song cycle. He mentioned Bald Mountain behind the stage and likened it to the mountain featured in the song "Colonel Forbin's Ascent," which they, of course, then played. Noticing the river nearly encircling the park, Anastasio led the crowd in a whistling version of "The Fishin' Hole" (aka "The Andy Griffith Show" theme). At the end of the first set, he implored the crowd to "Go for a swim, play miniature golf. Phish will be right back!"
At the end of the show, Phish provided the ZZ Top crowd-pleaser "La Grange," with Anastasio laying down a smoking solo before sending the crowd on its merry way: "Pick up the garbage, and we'll see you next time!"
Deane Wilson ended up going to see Phish in Townshend (though, oddly, he doesn't remember them playing "Wilson").
"It was good," he said. "It was a lot of fun." He remembers people watching from big cliffs across the street (Route 30) and thinking someone might die if they fell.
Terry Davison Berger's family lived close to the park, on the other side of the Scott Covered Bridge, just down the river from the Townshend Dam. She said she knew about Phish, but wouldn't characterize herself as a fan at that time. Of course, that all changed when the band arrived in her hometown.
"For us kids that were local, we were just thrilled to have live music coming around," said Berger, now a teacher at Leland & Gray Middle and High School in Townshend. "It was just really a fun time in the (West River) Valley, because you didn't have to trek to Burlington or Northampton (Mass.) to see live music. Who was going to pass that up?"
Not everybody was thrilled to have Phish playing in Townshend, Berger recalled. "A bunch of the locals were kind of up in arms about it. I can remember talking about it with my mom, and my mom being so annoyed, like, 'Oh, let's get upset, there's actually something fun for the kids to do in the valley. Why is everyone getting upset and stressed out about it?'"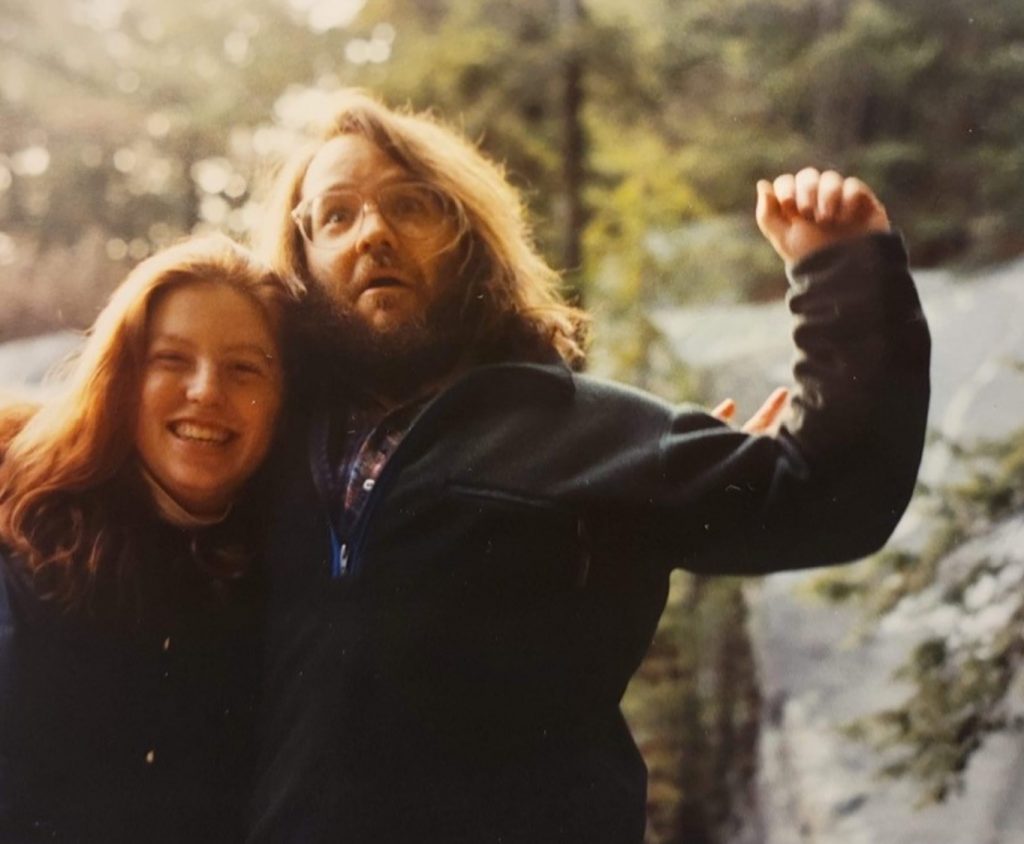 Though Berger did not attend the 1989 show, she did go to the Townshend show in either 1990 or '91 (she's not sure). Later that year, while attending UVM, she met Phish drummer Jon Fishman, and the two struck up a friendship that continues to this day.
"Every now and then he'd come down to Townshend to hang, and I'd take him up to Hamilton Falls (in Jamaica State Park) and show him the sites around here. So, it was sort of funny that I did not know him at the time (of the Townshend shows) but then months later, we would drive by the park, and he would say, 'That's where we played!'"
There has long been a tale that Fishman arrived late for the 1989 show because he was stopped and ticketed for speeding en route (a great example of how things have changed for the band in the past 33 years). Other people apparently had to set up his drum kit that day.
Berger said she's not sure if that's true, but she wouldn't be surprised.
"I think Jon had a bit of a lead foot," Berger said with a laugh, and she's not talking about his drumming technique. She said she later accompanied Fishman to a court appearance for a speeding ticket before a show in Keene, N.H.
To John Evans, who built the bandstand on his property, it's all a bit of "a blur." He doesn't think of himself as the "Max Yasgur of Townshend" (Yasgur being the man who allowed the Woodstock festival to happen on his dairy farm in New York in 1969). He said all he did was provide the venue, and let the chips fall where they may. And there were a lot of chips, from parking issues to drug busts by undercover cops to trash left behind (despite Anastasio's pleas). The young Phish fans who invaded the area provided plenty of business for local stores,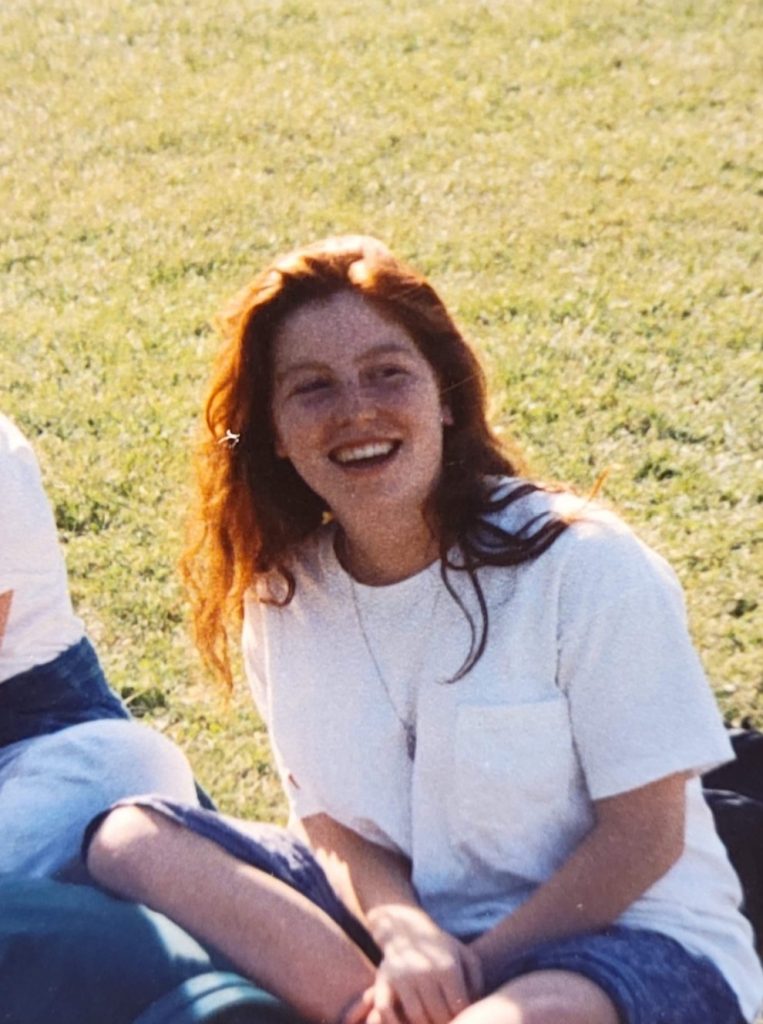 campgrounds, motels and gas stations — and some headaches for neighbors.
Evans, who now owns Green Mountain Tents on the same property, has "mixed feelings" about how it all went down. He built a wooden "dance" platform at the front of the stage that was nearly destroyed by fans jumping up and down on it. He said a show promoter "didn't play fair" with him.
"Between him and the neighbors, it just got to be too much," he said.
At one point, Evans tried to build a pedestrian bridge over the river to allow for more parking, but that idea was nixed because of water levels near the dam.
"I guess it's all water under the bridge now," he says without a hint of irony. "I don't regret doing it, but I took a bit of a (financial) hit."
Others have much fonder memories of that first Townshend show, including drummer Fishman, who, when asked for a comment via his friend Terry Berger, wrote this: "I just remember we had great weather, and the crowd was incredible, and we played really well, and we had a beautiful view of the rolling hills of Vermont, and it was just an idyllic, peak, musical and life experience."
If you were there, you might remember that feeling. If you weren't (or you don't remember), just hit "play" on the recording, and let it take you back. If you're a Phish fan, it is (and was) definitely worth the trip.
"Live Phish Vol. 9" from Aug. 26, 1989, in Townshend, Vt., a 3-CD set, is available for purchase on amazon.com. It can be streamed via Spotify, Apple Music and other digital streaming platforms.
Bill LeConey is night news editor of the Brattleboro Reformer,  Bennington Banner and Manchester Journal. A longtime sports reporter and editor in Atlantic City, N.J., he enjoys good music, good food and good drink. He was also once the frontman for a marginally successful psychedelic punk grunge band.