A look back at films that almost sizzled their way over to the Red Light District
By Dan Tebo
Vermont Country correspondent
Ah, the New England summer — that devastatingly fleeting stretch where the nights grow long and the earth comes alive. A time when we shed our clothing and let our inhibitions melt away like a popsicle on a windowsill. A time for guzzling white wine and for behaving with reckless abandon, particularly in the privacy of our own bedrooms or clothing-optional beaches. If there's a stronger natural aphrodisiac than a sweltering July Vermont afternoon, I have yet to hear of it.
For those without sparring partners (or internet connections), there's no shortage of seductive cinema to help crank that heat to a full boil. The rise of unrestricted streaming services has brought us the sort of horned-up programming ("Bridgerton," "Sex/Life," etc.) that one would've only been able to find in the shame chamber of their local video stores 20 years ago. Onscreen intimacy isn't nearly as taboo now thanks to the near obsolescence of the Motion Picture Association of America.
But here's a few fervid flicks that managed to work puritanical gatekeepers into a lather in their time.  
1. "Don't Look Now" (1973):
A half-century later, the debate rages on as to whether Donald Sutherland and Julie Christie were having unsimulated intercourse in Nic Roeg's gothic horror classic. I will tell you what I do know to be true: Sutherland's bare ass was omnipresent in the 1970s.
2. "Body Heat" (1981):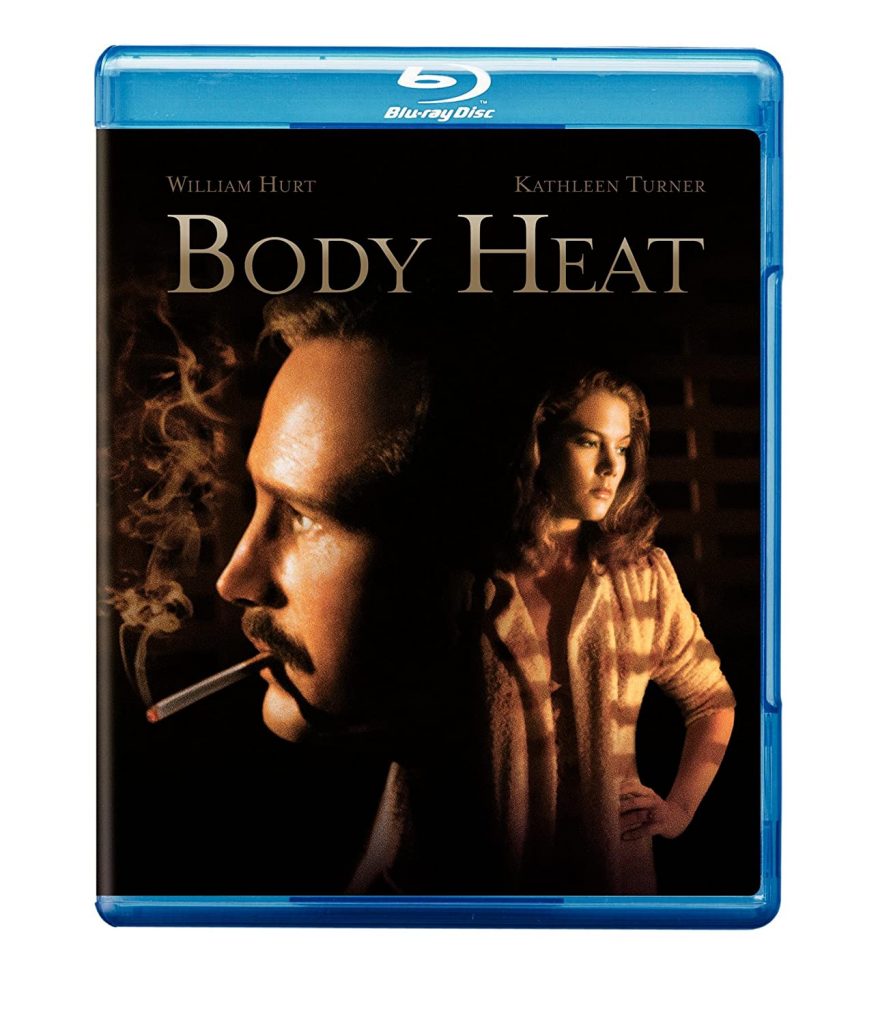 Twenty-six-year-old Kathleen Turner and a mustachioed William Hurt are one million tons of sexual dynamite in this Hitchcockian noir. After spending the first half of the film devouring each other, Hurt decides to murder Turner's husband, leading to less sexy consequences for all involved.
3. "Angel Heart" (1986):
In Alan Parker's queasy voodoo thriller, Mickey Rourke and Lisa Bonet ball with such ferocity that the skies rain blood upon them. Literally. The MPAA slapped this one with the dreaded X-rating, as members did not approve of Rourke's buttocks "thrusting in a sexual manner." Unsexual buttock thrusting, though, is apparently totally fine.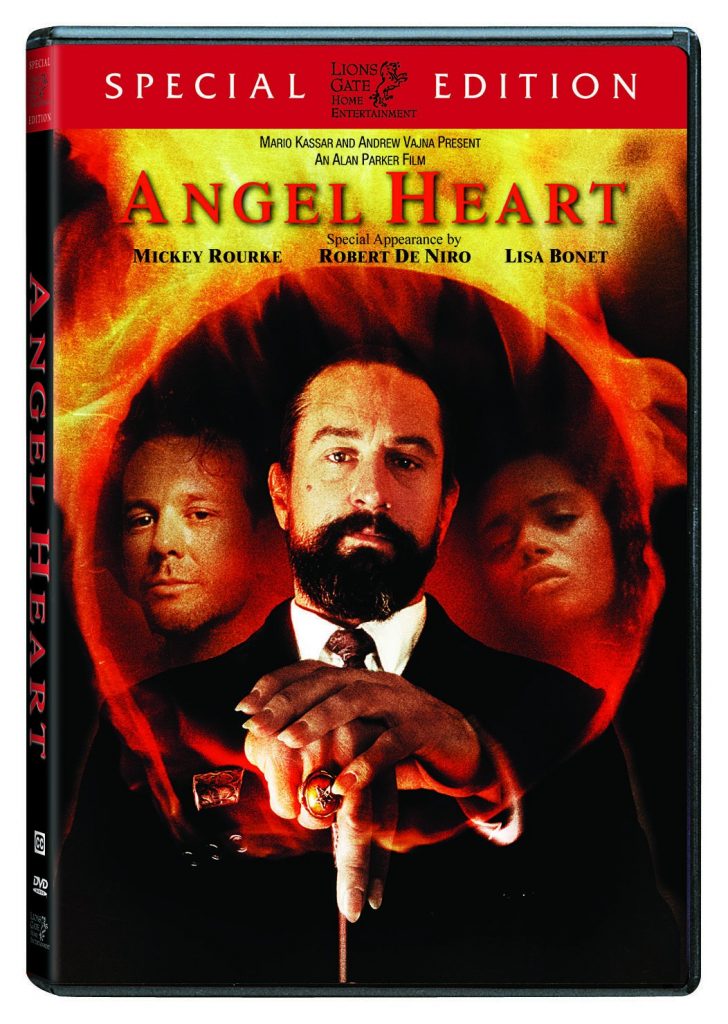 4. "Do the Right Thing" (1989):
To quote one of this film's neighborhood dwellers with an unprintable name: It ain't never too hot or too cold for (lovemaking). In Spike Lee's blistering masterpiece, our hero Mookie heads home for an ice cube-infused afternooner with his girlfriend, Tina, in a scene that probably wouldn't even collect a PG-13 in 2022. Sometimes it's what we don't see …
5. "Basic Instinct" (1992):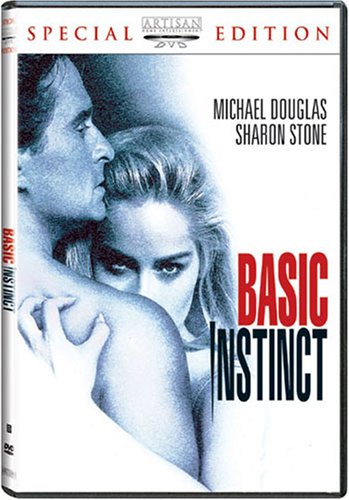 A controversial cultural juggernaut upon its release, this brazenly explicit potboiler is still blush-inducing 30 years later. Real-life sex addict Michael Douglas and underwear averse Sharon Stone sex each other six ways to Sunday, which is awesome. Then she maybe possibly definitely murders him with an icepick, which is less awesome.
6. "Bound" (1996):
Before the Wachowski Sisters created "The Matrix," they raised eyebrows with this indie crime caper, featuring a groundbreaking (for its time), exquisitely choreographed long-shot sex scene between co-stars Jennifer Tilly and Gina Gershon.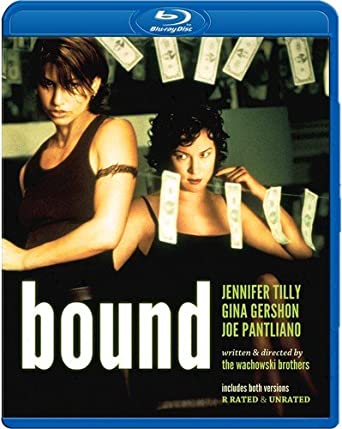 7. "Monster's Ball" (2001):
In Marc Forster's relentlessly bleak drama, a biblically grief-stricken widow (Halle Berry) inexplicably befriends the equally troubled corrections officer (Billy Bob Thornton) who oversaw the execution of her husband. Their liquor-fueled gorge-a-thon remains one of the most graphic in mainstream cinema history. Berry won an Oscar for her efforts here and rightfully so.
8. "Unfaithful" (2002):
Legendary kinkmeister Adrian Lyne directed this erotic thriller about an affluent housewife (sex-on-two-legs Diane Lane) who strikes up a torrid affair with a devastatingly handsome Manhattan loft dweller (sex-on-two-other-legs Oliver Martinez). When Lane's husband (Dick Gere) discovers the affair, he murders her lover with a snow globe. Coitus interruptus indeed.
9. "Blue Valentine" (2010):
A tasteful scene of a man pleasuring his wife proved to be a bridge too far for the pearl clutchers at the MPAA, who initially hung Derek Cianfrance's marriage disaster film with the scarlet NC-17, a particularly misguided rating for a film that seeks not to titillate, but to make one want to avoid all human contact for the rest of their natural lives.
10. "Call Me By Your Name" (2017):
A 17-year-old boy named Enzo travels to Northern Italy and spends a scorching summer exploring his sexuality in Luca Guadagnino's exquisitely wrought coming of age drama. Enzo also defiles an overripe peach in what has to be cinema's most unusual onscreen couplings.
Dan Tebo — is an amateur blogger and unserious film critic. He lives in Boston.