She started with socks, but now dazzles with intricacy — and illustrations, too
By Bob Audette
Vermont Country
BENNINGTON — Michelle Housel made her first rag doll out of socks and scrap fabric when she was about 12, a year or two after her family moved from Florida, where she was born, to Nantucket.
"I would have [family and friends] bring a clean sock and $10, and I would make them little dolls," she said, eventually developing her own style with "lots of experimentation." 
"When I was in high school," said Housel from a rented farmhouse in Bennington, "there are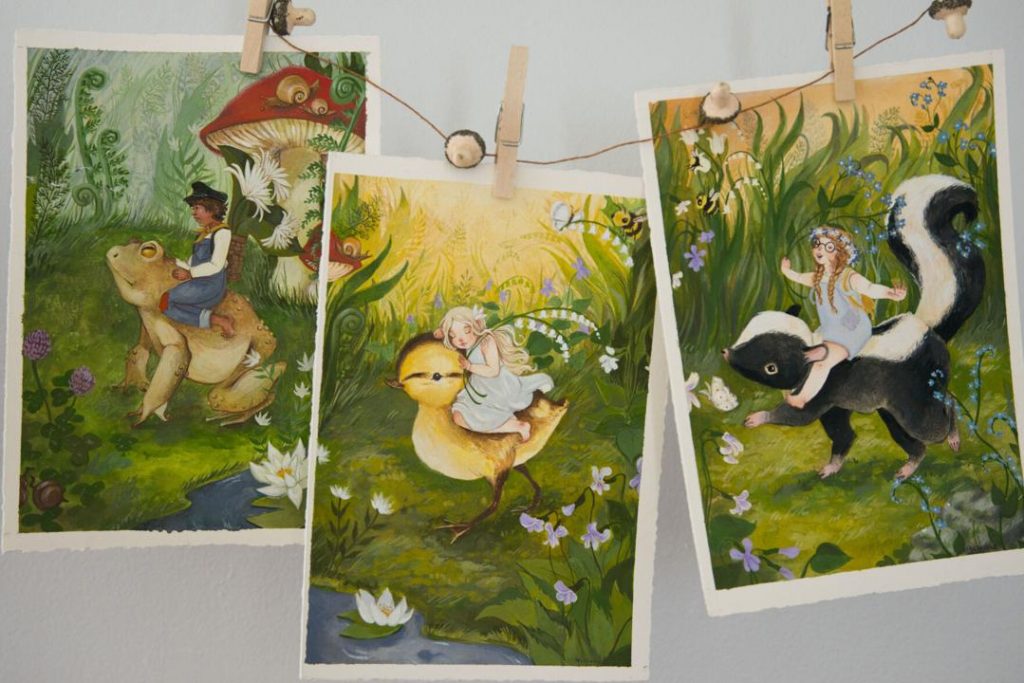 these dolls … Japanese resin jointed dolls, ball-jointed, expensive. And the people that have those dolls invest a lot of money in the accessories. I saved money, bought myself one. And then I just made outfits for it and sell the outfits on eBay."
That was before Etsy, and she was making up to $100 per outfit — pretty good money for a 16-year-old — through her business, Dancy Pants Disco.
She left the island to return to Florida to study at the Ringling College of Art and Design, where she received her BFA in illustration.
"In college, I would make dolls as gifts for people," she said. "It was like a very natural evolution into the doll making world."
Her dolls combine her interests — delicately illustrated faces on hand-stitched, all-natural fabric.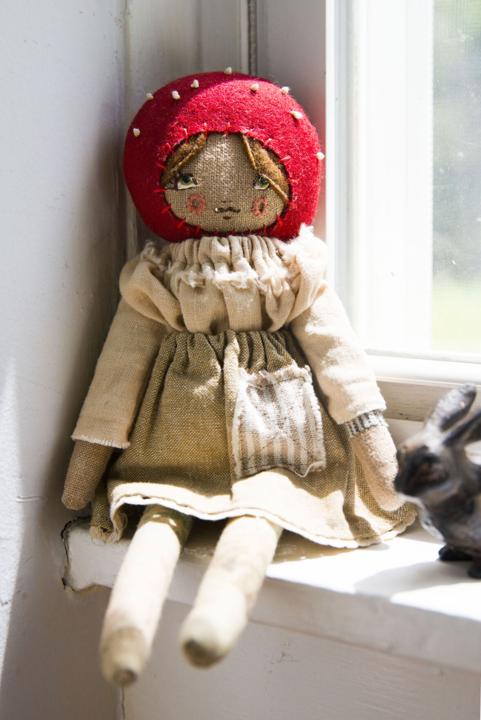 "My first market was parents, but then it shifted to people who collect eclectic things," she said. "And some people are just getting them for themselves."
A small doll takes up to six hours to make and can cost up to $180. Those don't last long, and neither do the bigger dolls, which sell within hours of her posting a picture online.
"For a long time, it was my 9 to 5," said Housel.
Despite the success of Dancy Pants Disco, illustration (her work is
whimsical and classical, and each piece is worth 1,000 words at least) is where her heart is at.
"I'm trying to make the shift back to more illustration work," she said.
She's shopping a book around to children's book agents right now.
She's also hoping, like so many other artists, to get back among the people through fairs and festivals this year.
"I love being an artist, and I love talking to people. I'm definitely more of an introvert. So I like to work at home, but I like to periodically step out of my box."
Bob Audette has been writing for the Brattleboro Reformer for close to 15 years. When he's not working or hanging out with his 6-year-old son, he can often be found on one of the many trails leading to the summit of Mount Monadnock, in southern New Hampshire.