A Q&A with gold medalist Ross Powers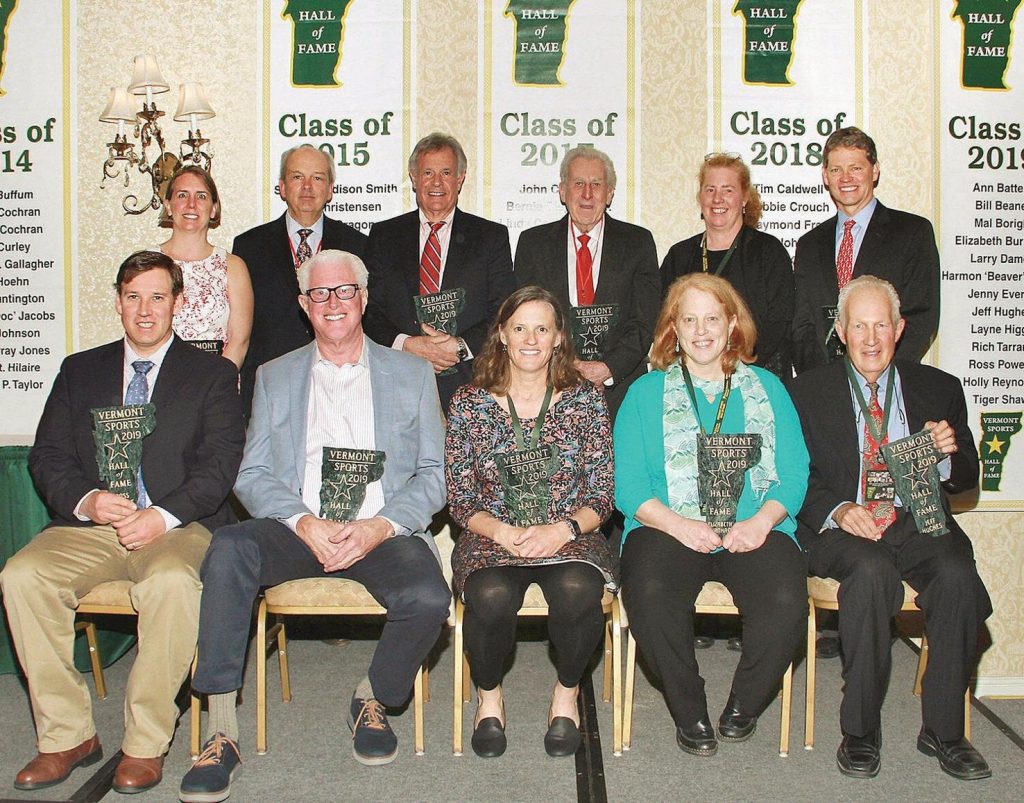 By Shane Covey
Vermont Country
Londonderry's Ross Powers talked himself all the way to an Olympic gold medal.
The snowboarding pioneer and springboard for professional hopefuls is known for talking to himself during his competitions — with "you better land this run" repeated over and over.
It seems like the self instruction works: Competing in Nagano, Japan, in 1998, the first year that snowboarding was included as an Olympic sport, Powers took bronze. Four years later, it was gold in Salt Lake City.
Powers, a Stratton Mountain School graduate, also teaches there as director of its snowboarding program since 2010. Recognized for his achievements in the sport, the longtime Southern Vermonter was named an inductee of the U.S. Ski and Snowboard Hall of Fame in 2014 and the 2019 class of the Vermont Sports Hall of Fame.
Having grown up with limited means, Powers started the Ross Powers Foundation to provide financial support to promising world-class athletes; he recently melded his efforts with the Level Field Fund Foundation to do more of the same, but teamed up with athletes across multiple sports.
Now, 20 years after he won halfpipe gold, Powers spoke with Vermont Country about the recent Olympic action in China, the sport he loves, and that memorable final attempt in Utah.
Q: Did you check out some of the Winter Olympics this year?
A: Yes, mostly the snowboard and ski events. It was fun watching friends, SMS alumni and Level Field Fund athletes.
Q: What is your take on Russian figure skater Kamila Valieva testing positive and still being able to compete in Beijing?
A: I didn't follow this story too much. It seems unfair to other athletes that tested positive in the past and were not able to compete.
Q: When were you introduced to snowboarding?
A: I was 7, on a friend's Burton Performer, in his backyard. Then the next season, my mom got me a Burton Elite 130 for Christmas. She worked at Bromley, so I would go to work with her every chance I got to ride.
Q: What could you tell me about your first snowboarding competition ever?
A: It was a Green Mountain Series, which is now the USASA Southern Vermont Series. I remember it being a slalom race, and I was in fourth grade.
Q: What are a couple of your best memories from Olympic experiences?
A: Winning the bronze medal [in Nagano]. It was the first Olympics that had snowboarding. It was great to see my mom at both Olympics. She didn't make it to many of my competitions as she was working, but she got to make it to two of my biggest.
Q: You won gold in Salt Lake City with an amazing run that included an 18-foot method grab, a couple of McTwists, a cab 720 indy grab, a frontside 720 indy grab, and a switch frontside air. How many times had you practiced that routine?
A: I'm not sure. I performed the different tricks many times. I remember that halfpipe was longer than many that we competed in, so we were able to add some extra tricks to our runs. I remember talking to myself during my Olympic and U.S. Open runs, telling myself "you have to land this run."
Q: Are you superstitious?
A: A little bit. I had a routine before it was my turn to go — pretty much moving my board in different directions. I also liked to go over my run in my head, take three deep breaths and then drop in before I thought about it too much.
Q: Why do you believe you have had so much snowboarding success?
A: I love snowboarding. I put in the time and pushed myself.
Q: You are a two-time Olympic medal winner and the current director of snowboarding at Stratton Mountain School. Does your snowboarding passion get carried on by your kids?
A: Victoria, 18, is a freshman at UVM. She's in their business school and on their snowboard club team. Meredith, 14, is a freshman at Stratton Mountain School and is on our snowboard team.
Shane Covey grew up in Brattleboro and has been the Brattleboro Reformer's sports editor since 2008. He previously covered sports for the Athol Daily News