By Dan Tebo
UpCountry correspondent
Ahh, the wedding film: low-hanging fruit for hacky comedy screenwriters everywhere! Type the word "wedding" into your Netflix search bar and weep at the unholy barrage of mirthless drivel. It shouldn't be tough to mine comedy gold from weddings, because weddings are inherently hilarious. Bringing 100 mismatched strangers together at a far-flung locale and lubricating them with gallons of free booze should all but guarantee endless yuks.
Every decade, Hollywood manages to get it right and a new wedding classic is christened and subsequently watched on repeat during, I guess, wedding season? Those perennial favorites are duly represented here, of course. But we're also going to talk about a few films that take an unflinching look at what happens when folks electric slide their way out of the chapel and into real life. Those grizzly accounts of the years after the buzz wears off and the knives come out. These films will either make you swoon or make you buy a litter of kittens and avoid all human contact until the reaper comes for you.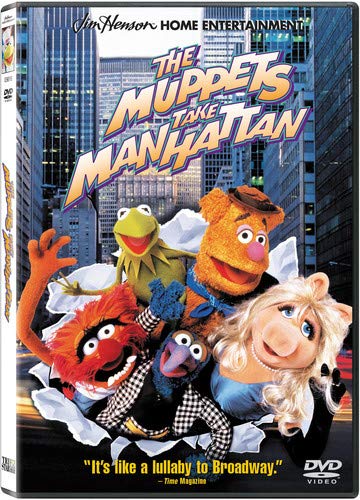 "Muppets Take Manhattan" (1984): After suffering a horrific head injury, an amnesia-addled Kermit the Frog spends a lost weekend in NYC before being resuscitated by a Miss Piggy-delivered karate chop. This longtime couple is finally beckoned by wedding bells … and if the sight of Muppets, Fraggles and Sesame Street characters gathered to witness these pig-on-frog nuptials doesn't move you to tears, then you were born without tear ducts.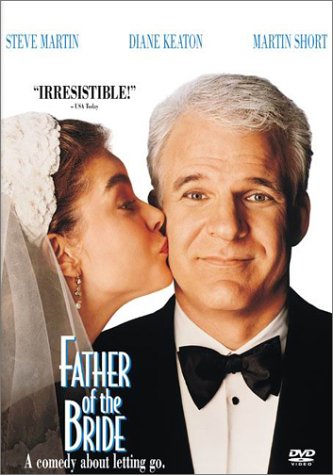 "Father of the Bride" (1991): Steve Martin plays a sneaker tycoon who has a confusing 100-minute meltdown over the cost of throwing his daughter a lavish wedding at his mini mansion. Martin Short chews scenery until his jaw detaches as Frank, an ostentatious wedding planner with an unspecified, vaguely Eastern European accent. 
"Four Weddings and a Funeral" (1994): For viewers who prefer wedding films that feature actual weddings, this blockbuster British comedy has four! This is the flick where a young, pre-scandal Hugh Grant perfected the endearingly bumbling persona that he has employed in every film that he's made since. Andie MacDowell's hair steals the show. Again.
"My Best Friend's Wedding" (1997): Julia Roberts is a bloodless food critic who travels to Chicago to sabotage the wedding of her lifelong BFF (Dermot Mulroney) to the heiress of the Chicago White Sox dynasty (Cameron Diaz). We giggle and swoon because it's Julia Roberts … but this is a queasy stalker film disguised as a frothy wedding romp.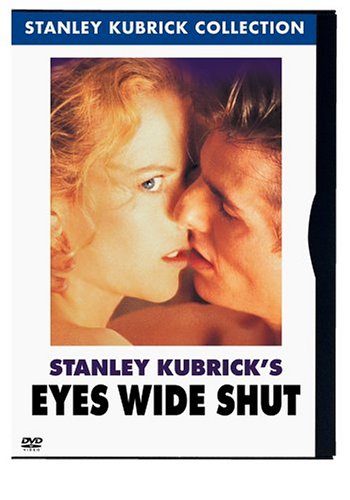 "Eyes Wide Shut" (1999): Stanley Kubrick spent years filming this accidental Christmas classic about a marriage imperiled by the suggestion of infidelity. The excess time spent plumbing the depths of sexual relations between married couples was so taxing for the film's married-in-real-life stars Tom Cruise and Nicole Kidman, that their own relationship disintegrated soon after the film's release. Kubrick promptly dropped dead.  
"Rachel Getting Married" (2007): In Jonathan Demme's late-career masterpiece, an unstable 20-something returns home from rehab hellbent on trainwrecking her sister's wedding. Everything about this film, from the writing to the performances to the wall-to-wall music, is of the highest possible caliber. I can't think of a better depiction of a wedding on film. I have also never met another person who does not actively despise this film.
"Bridesmaids" (2011): If people are still watching movies 30 years from now, what they'll be watching is "Bridesmaids." Buoyed by an Oscar-nominated, star-making turn from Melissa McCarthy, SNL alum Kristen Wiig's screenwriting debut is a stone-cold comedy classic. Full stop.
"Melancholia" (2011): At a countryside estate, bride-to-be Kirsten Dunst contracts a severe case of melancholy and abandons her husband of several hours to fornicate with a stranger in a sand trap. And that's just the first hour! The next 90 minutes finds the entire cast (and audience) impatiently waiting to be vaporized by an impending planet collision. From notorious chuckle meister Lars von Trier. 
"Palm Springs" (2019): Andy Samberg and Cristin Milioti are pitch-perfect in this hilarious and oft-touching flick about two wayward strangers caught in a time loop at a desert wedding. The fact that the screenwriters avoided litigation for shoplifting the concept of "Groundhog Day" wholesale speaks to this film's immeasurable charms. 
"Marriage Story" (2019): To those who did not find his 2006 divorce dramedy "The Squid and the Whale" despairing enough, indie auteur Noah Baumbach said, "Hold my matcha latte." A freshly separated showbiz couple engage in a bicoastal custody battle so ferocious it makes "Kramer vs. Kramer" look like "Mrs. Doubtfire."