Stratton Mountain School alumni shine at 2022 Olympic Games
By Michael Mawson
Vermont Country
STRATTON — A total of 91 countries took part in the 2022 Winter Olympic Games. If Stratton Mountain School alumni formed its own nation, the independent boarding school nestled in Windham County would have finished the medal count inside the top 20. Not too bad for a school with less than 1,000 total alumni in its 50-year existence.
Ten athletes with Stratton Mountain School ties competed in Beijing, highlighted by Lindsey Jacobellis' two gold-medal performances in snowboard cross. Jacobellis is a 2003 Stratton Mountain School graduate.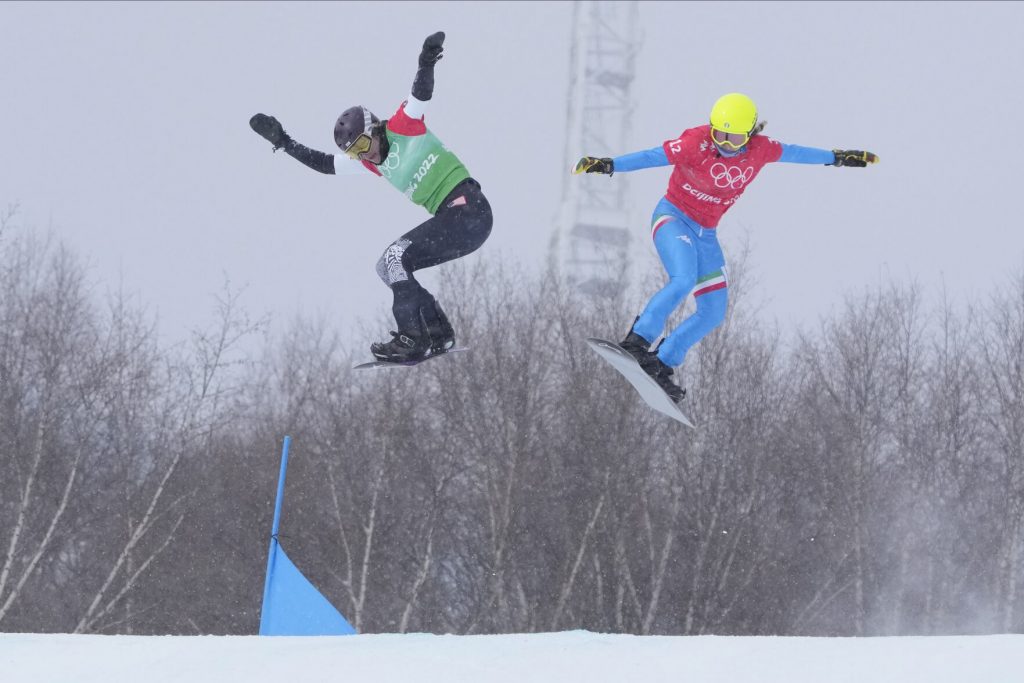 Not to be outdone, Stratton Mountain School Elite T2 team member Jessie Diggins made Olympic history herself, becoming the first United States woman to medal in an individual cross-country ski event. Diggins earned bronze on Feb. 8 in the individual sprint before closing out the Games with a silver in the 30-km mass start free on Feb. 20.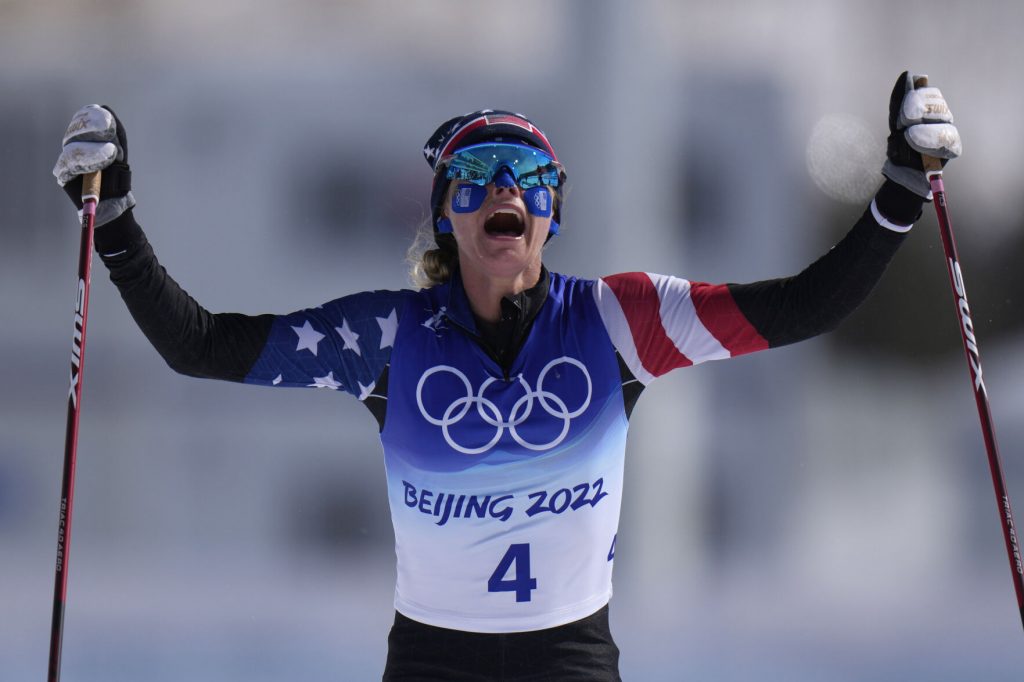 Those four medals would have the school sitting firmly in 17th place in the final standings, sandwiched between Finland and New Zealand.
Known by many around the world as a training ground for Olympians, Stratton had its most impressive showing to date in the 2022 Games. The school entered Beijing with five Winter Olympic medals. It nearly doubled that output in an impressive three-week stretch on the hills of China.
The history of excellence goes as far back as the school itself. Founded in 1972, Stratton Mountain School has had at least one Olympian in every Winter Games since 1976. It all started with Abbi Fisher, a 1975 graduate who competed in the 1976 Games in Innsbruck, Austria. Fisher was the lone representative that year, but soon many more Stratton alumni would follow her lead.
The school's first medal came in the 1998 Games, a Ross Powers' bronze in the halfpipe.
Powers followed that with a gold in the 2002 games, Stratton's first alumni to achieve that honor. Powers now plays a role in guiding the next generation of Olympians to come out of Stratton, serving as the school's snowboarding director since 2010.
The students realize how fortunate they are to have that sort of knowledge and leadership,
"All the coaches that we're surrounded by have achieved so much," student Eliza Sullivan said in a 2021 interview." Ross Powers — he was an Olympic gold medalist — and we just pass him in the hall every day, which is so cool."
Jacobellis earned silver in snowboard cross at the 2006 Games, making her double-gold performance this year that much sweeter.
In 2014, Alex Deibold won bronze in snowboard cross.
The 2018 Games of Pyeongchang served as an insight into what Stratton alumni are capable of, as Diggins made history by winning the first gold medal in Team USA cross-country history, pairing with Kikkan Randall to win the team sprint.
So how does this tiny school develop some of the most talented athletes in the world?
In the fall and spring, Stratton Mountain School operates like any typical independent high school. Students go to class and participate in sports such as soccer or lacrosse.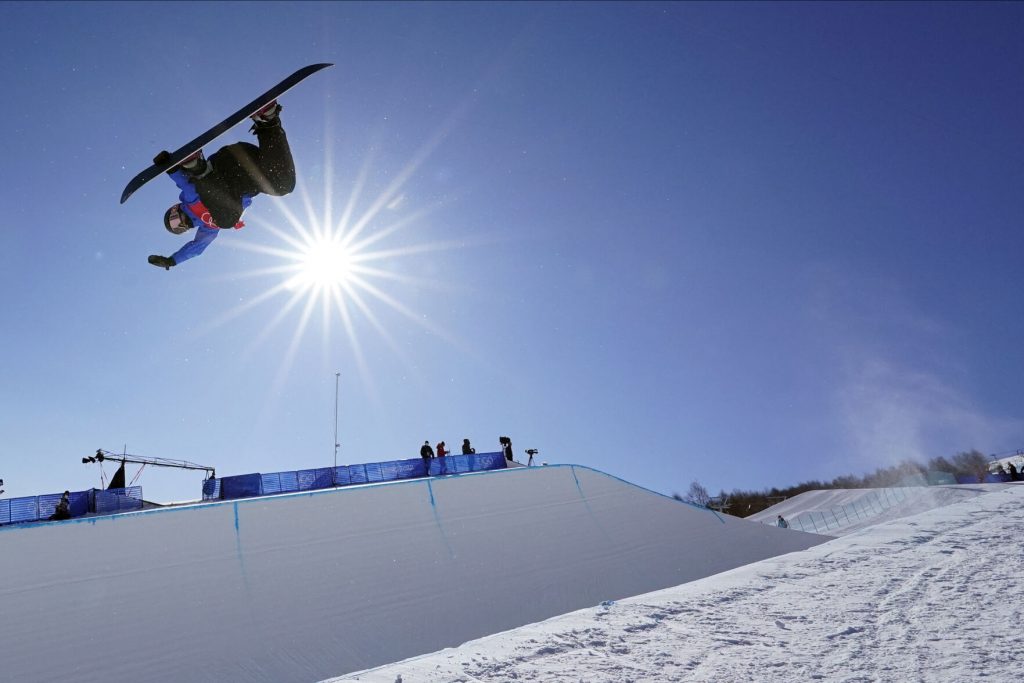 It's the winter that makes Stratton Mountain School special. The school evolves into a sports academy with a rigorous schedule aimed at maximizing each student's full potential both on the slopes and in the classroom.
Shortly following sunrise, students hit the mountain to train in either Nordic, alpine, freestyle, freeski or snowboarding. They remain on the mountain until noon, getting a solid four hours of work in before heading to class from 12:30 to 5:30 p.m. Study hall starts at 7 and ends at 8:45 p.m., and the students are in bed by 9:30 p.m.
Head of School Carson Thurber, an alumnus himself, said this sort of schedule forces the students into developing time-management skills.
"We kind of put them in this community where we brainwash them into thinking that it is a normal day for a teenager," Thurber chuckled.
The school provides unique experiences for students like senior Eva Morin.
"I've learned lots of life lessons. When I look at other kids my age, I've done a lot more than a lot of them have. I've traveled the world and learned a lot about managing my time well and being able to do all this stuff that makes you a stronger person."
Tom Wisdom came to Stratton as a teenager from Lake Tahoe, California in the late 1990s. The promise of elite skiing and being coached by one of the best in Sverre Caldwell brought him east. Wisdom graduated in 2000 and spent another year as a post-grad. He remains connected with the school more than two decades later.
"SMS is a really special place. It's special because of the people around you, because of the community that this place provides. Alums take an immense amount of pride in the school and in its success. We all are very committed to ensuring that SMS is a successful institution, not just athletically, but producing just good people. And I take a very, very deep sense of pride of being part of that."
That pride was encapsulated when Wisdom turned on his TV to watch Diggins win silver on Feb. 20.
"It was a similar experience to when she won the gold with Kikkan (Randall) four years ago in that it almost brought tears to my eyes."
The medal-winning performances are doing more than just bringing pride to the alumni of Stratton. They are inspiring the next generation.
"It's really motivating because seeing these people and knowing that they were sitting where I was in the same classrooms and on the same mountain … it's incredible to know that these people started exactly where I did," Morin said.
Michael Mawson is the sports editor for Vermont News & Media. He obtained a bachelor's degree in journalism from the University of New Hampshire in 2019. Michael was the sports editor of UNH's student newspaper where he covered NCAA Division I athletics.