Stratton Mountain's most popular winter activities
By Makayla-Courtney McGeeney
Vermont Country correspondent
If being outside this winter is on your to-do list, look no further than the tallest summit in Southern Vermont.
Stratton Mountain fuels the appetite for outdoor excursions for all types of adventurers, offering much more than just powdery slopes and apres.
As you enter Stratton Village on any given evening after ski instruction or a fat bike ride through the forest, countless fire pits illuminate the cobblestone courtyard with their ample warmth. You can feel it in the winter air: Myriad indoor and outdoor opportunities await …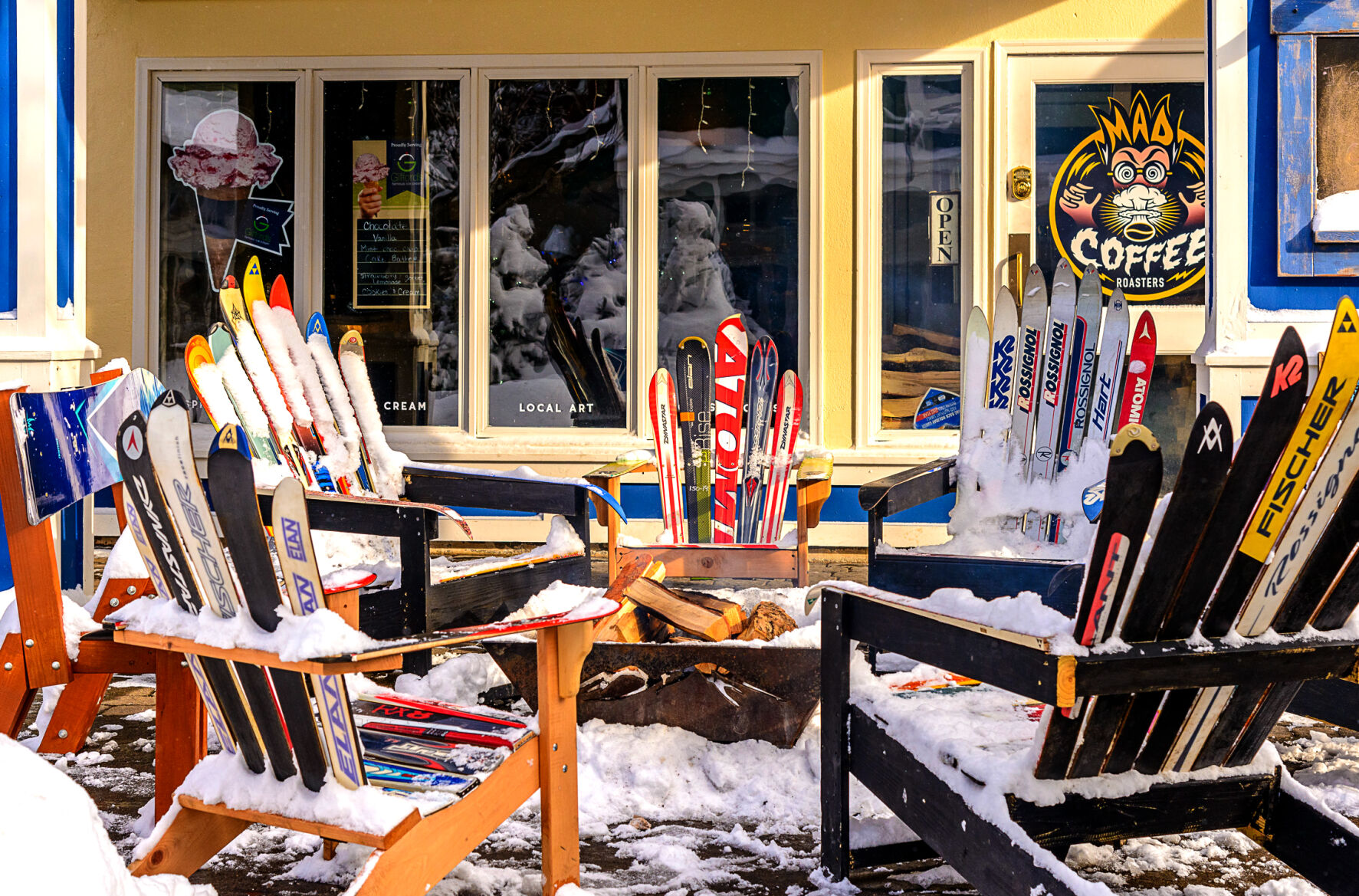 Classes
This year, Stratton Mountain instructors are seeing an enormous increase in learn-to-ski and snowboard students. Whether it's a 4- or 40-year-old's first time in boots or someone who is relearning the sport on all new equipment after years away from the slopes, Stratton offers top-notch lesson programs catered to every skier or rider.
Lessons start as young as age 2 in a private setting or with others starting at age 4 to maximize fun and improve confidence on the slopes.
"Over the last three years, we've seen double-digit increases in learning-to-ski and learning-to-ride classes. Such a positive sign for our sports," said Myra Foster, senior manager of marketing and communications at Stratton. "It ranges from people who are in their 40s or 50s to kids and families getting started together. It's important not to just try it once, because it takes a few times to build a love for the sport."
Stratton's Mountain Sports School offers 15 different lessons to target all ages and skill levels. New skiers and riders start on the cub carpet in the learning area of the mountain before getting the full experience of a lift.
There's also more than one way to reach the summit. Foster said there's also been a growing interest in uphill travel — such as with snowshoes or skis with skins — a wonderful way to experience the beauty and views of Stratton and the surrounding Green Mountains. An uphill travel pass is free but required when hiking designated routes.
"It's a way to get out and earn your turns," she said. "One of the most popular times to hike is on New Year's Day, because it's the ultimate first tracks experience."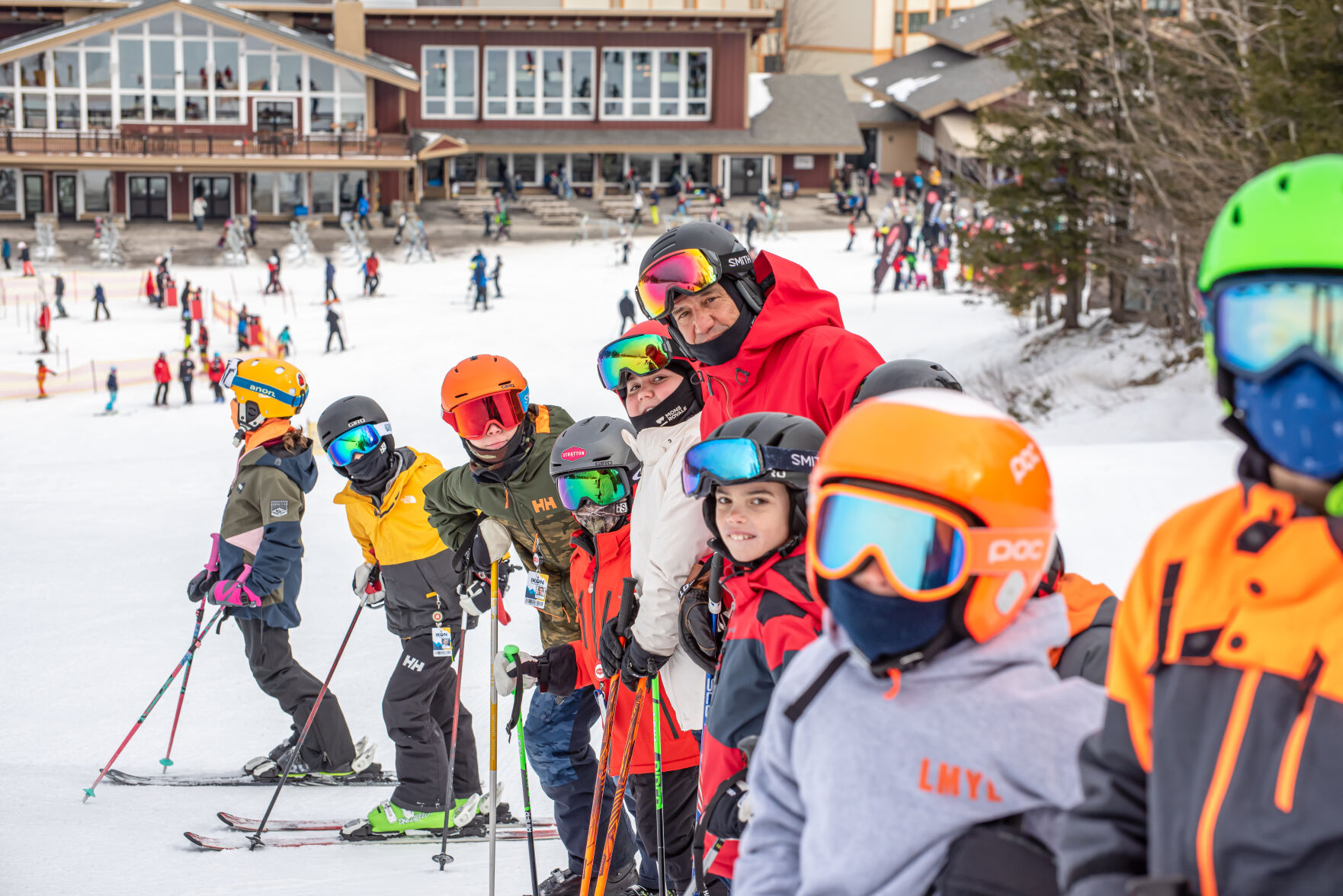 'Float on snow'
For those who don't want the mountain biking season to end, Stratton offers fat bike rentals at the Nordic Center, which features over 10 kilometers of trails. With thick tires that allow you to travel on top of the snow, fat bikers can roll right by cross-country skiers and snowshoers.
"It's like floating," Foster described. "It's a unique experience and growing in popularity along with all the ways to be outside and loving winter."
Cross-country skiing, snowshoeing and fat biking are all activities at the Nordic Center, with rentals available for each. Riders must be 13 or older to take part in these activities.
Cyclists introduced the fat bike in the mid-1980s with the goal of riding on sand and snow without wiping out or wallowing. In 2012, the Grand Targhee Resort became the first ski area in the country to offer groomed Nordic trails to fat bikers. Since then, a growing number of mountains and parks throughout the country have introduced groomed trails for fat biking.
Tube park
Another option to feel weightless and free in the winter is by gliding down trails in the Coca-Cola Tube Park — now with more lanes to meet demand. The resort added two more lanes this year after selling out of available times over the last two seasons.
"It's really fun. It puts a smile on your face," Foster said. "It's nice to be able to offer this to more people with more lanes, more days and times this season."
The park features lift-serviced snow tubing with refreshments and a fire pit equipped for high-speed fun during the day or under the lights at night.
Apres
After taking advantage of exploring the mountain by day, there's always something to round out the night.
One new way to take in the evening is at Mulligan's new spacious outdoor deck, The Drift. It touts Vermont craft beer, signature cocktails, DJ sets and a way to relax from invigorating mountain action. Mulligan's has been Stratton's anchor restaurant to winter sports enthusiasts since it first came to the village in 1988. After a successful first season with the introduction of The Drift to Stratton guests, the stylish new gathering space offers another season of a phenomenal upscale apres ski experience.
For a more romantic setting, the resort offers a feast by way of the Snow Cat groomer. The one-of-a-kind excursion takes dinner reservations to the next level with an unforgettable mountain experience at the Mid-Mountain Lodge, featuring a warm atmosphere and a three-course meal. To end an exceptionally true Southern Vermont winter day, Foster recommends booking the Snow Cat dinner in advance, as it regularly sells out.
Stratton Mountain is open daily through the winter season. Explore all activities, reservations and rentals at stratton.com.