Vermont Country
With the coming of spooky season, those of us who've waited eagerly all summer — enduring heat wave after heat wave — can finally engage in New England's family-favorite fall pastimes: Apple-picking and cider-drinking, finding the best pumpkin in the patch, navigating corn mazes and, of course, Vengeance in the Valley — the haunted attraction at Gaines Farm in Guilford.
Here are just some of the region's places where young and old can enjoy all things autumn.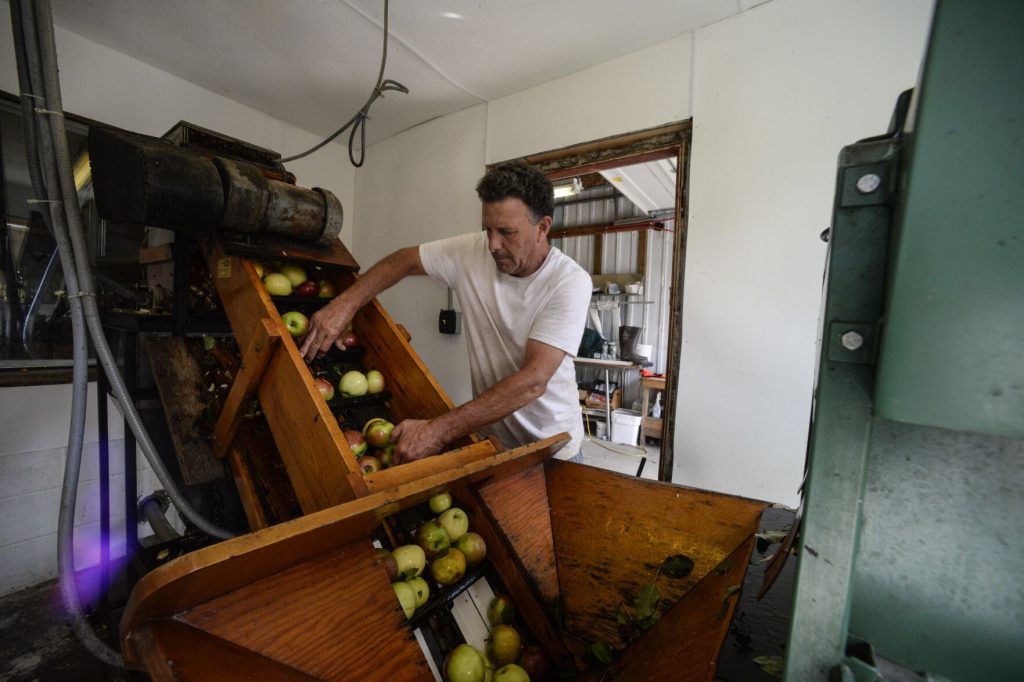 Alyson's Orchard
57 Alyson's Lane, Walpole, N.H.
603-756-9800
Alyson's Orchard is a 450-acre working orchard, and year-round wedding and event facility in Walpole, N.H. There are opportunities to pick your own fruit and buy fresh pies at the farm stand. For more information, visit alysonsorchard.com.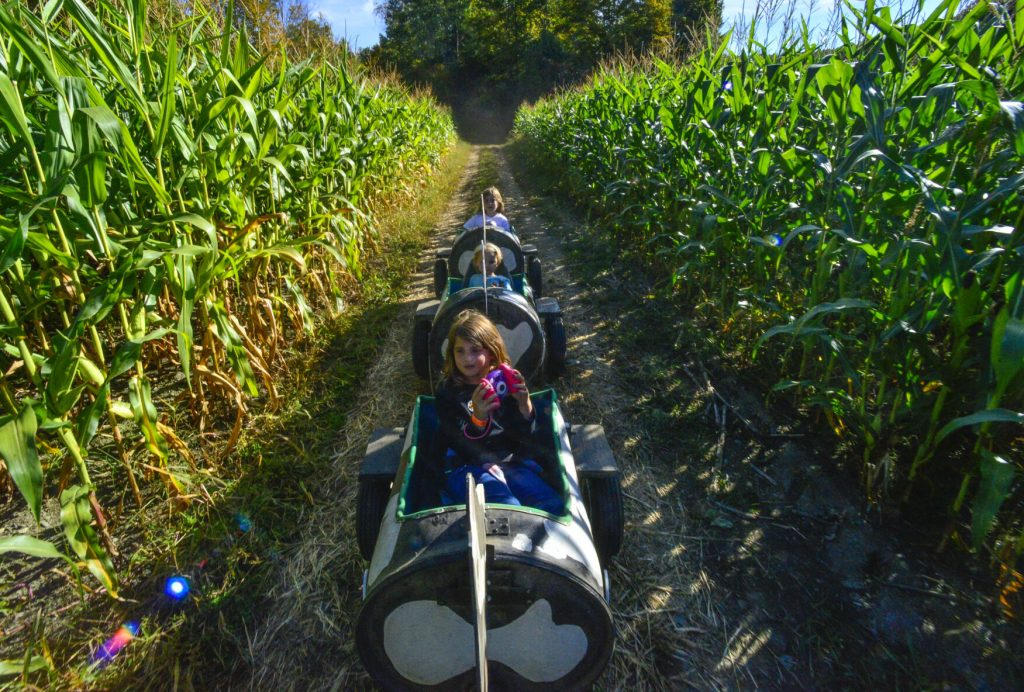 Gaines Farm
6343 Coolidge Highway, Guilford
Gaines Farm, just north of the Massachusetts line, has been in the same family and at the same location for over 200 years. With 200 acres of open cropland, pastures, a maple sugar bush and wooded forests, the farm includes a corn maze, a pumpkin patch and Vengeance in the Valley, a Halloween event featuring a haunted hayride and corn maze. For more information, visit gainesfarm.com.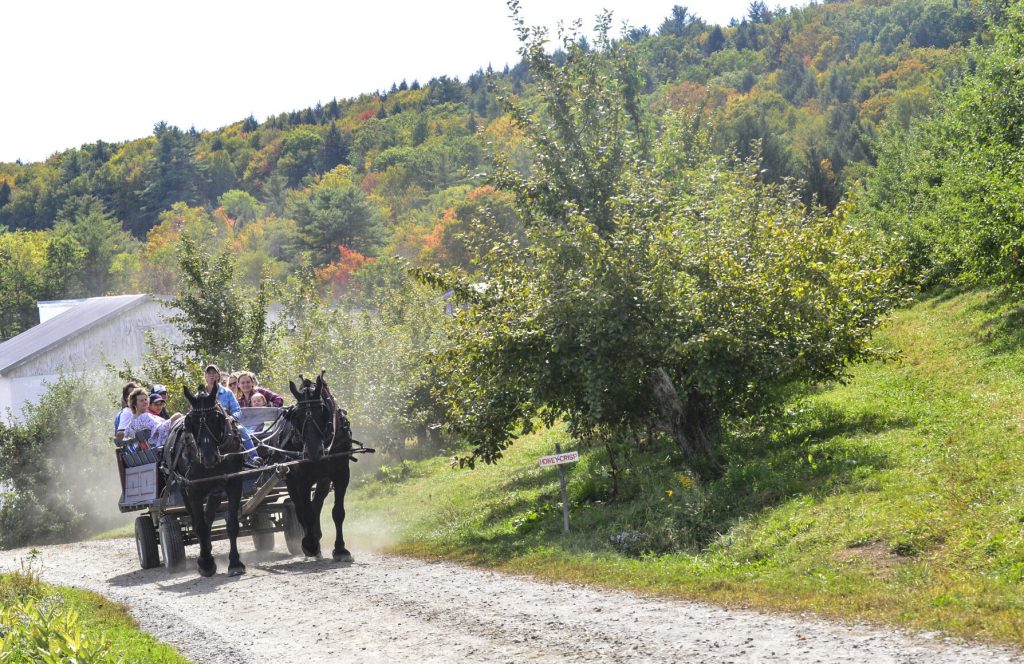 Green Mountain Orchards
130 West Hill Road, Putney
802-387-5851
In the hills above the village, Green Mountain Orchards is one of Vermont's largest apple orchards. Managed by the Darrow family, the orchards grow mainly apples and blueberries, as well as raspberries, peaches, pears, plums, pumpkins and Christmas trees. Opportunities to pick your own blueberries are typically from mid-July through late September, apples are from late August through the end of October and peaches are in August. For more information, visit greenmountainorchards.com.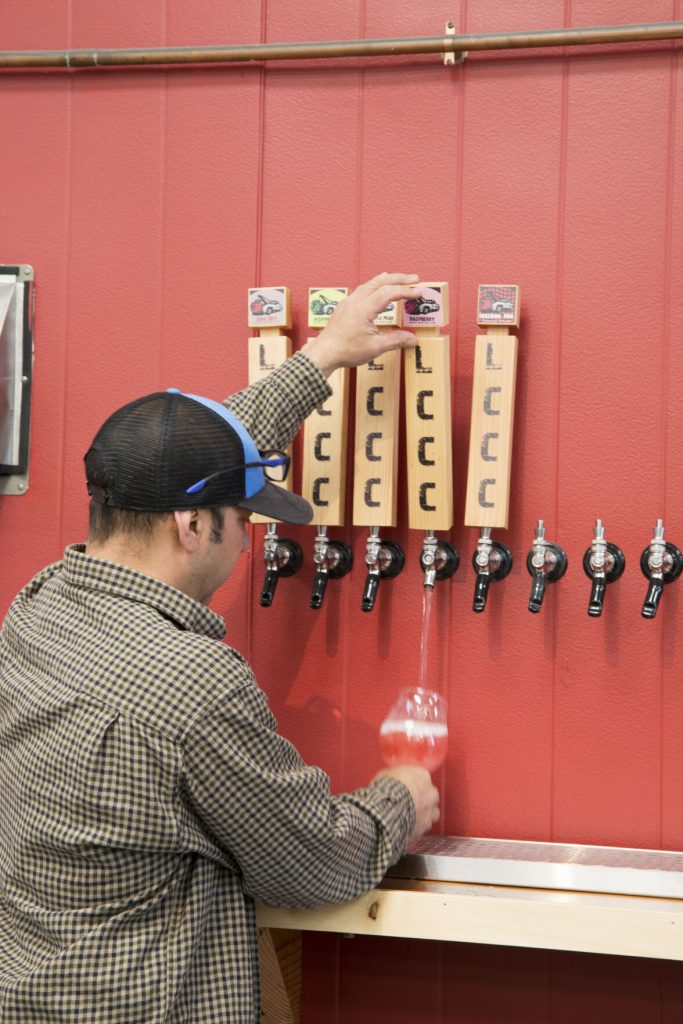 Little City Cider Co.
139 Shields Drive, Bennington
802-242-1611
Little City Cider Co. offers hard cider, made with local apples, in a variety of flavors: pineapple pear, semi-dry, raspberry, "Hopped Up" infused with two varieties of hops, and a seasonal special. What makes this cider unique is you can walk in and see, in plain view, the large fermentation tanks. The venue often hosts live music and food trucks. For more information, visit its Facebook page, "Little City Cider Co."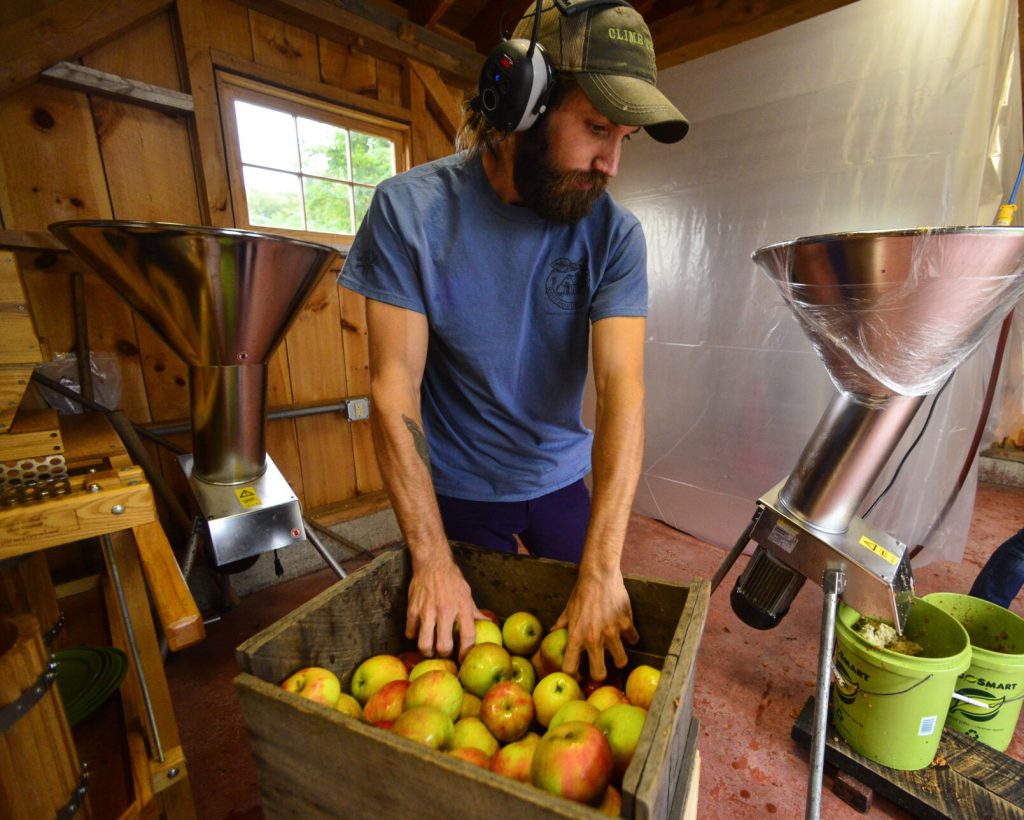 Scott Farm Orchard
707 Kipling Road, Dummerston
802-579-1720
Scott Farm, a working farm since 1791, grows over 130 varieties of heirloom apples and an array of different pears, plums, peaches, cherries, berries and other fruits. The farm offers pick-your-own opportunities, as well as a market. For more information, visit scottfarmvermont.com.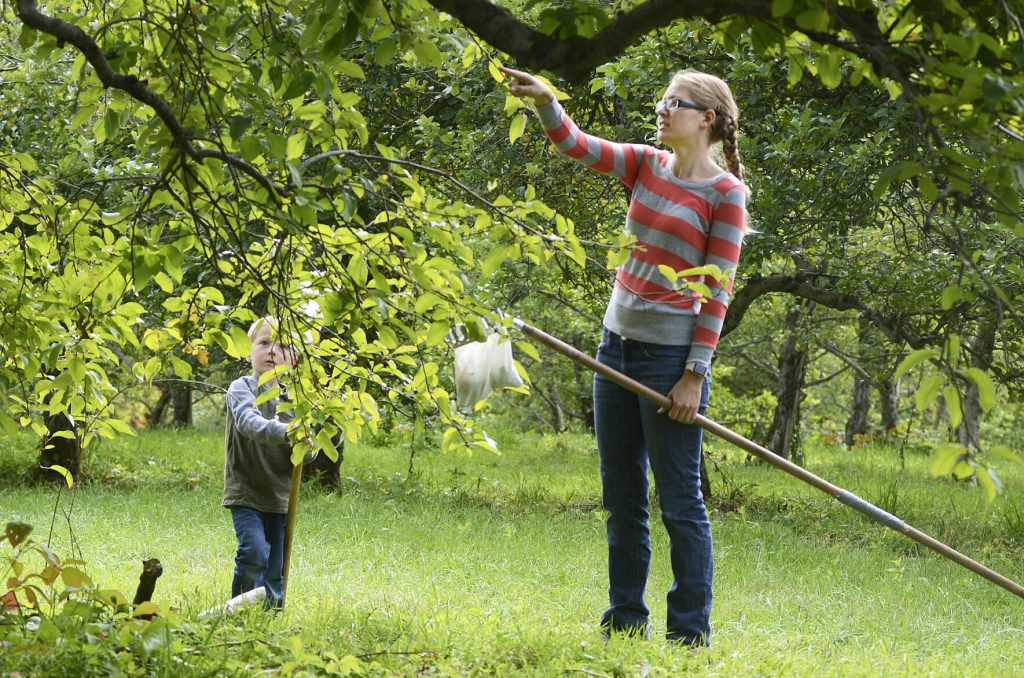 Terry's Orchard
55 Houghton Lane, Bennington
802-733-4761
Terry's Orchard is a historic, family-owned business dating back to 1776, with opportunities to pick your own apples — liberty, Jonamac, crimson crisp, northern spy and more. Don't forget the freshly pressed apple cider and doughnuts. For more information, visit terrysorchard.com.