Saxtons Distillery launches summer music series
By Chris Mays, Vermont Country Magazine.
BRATTLEBORO — Saxtons Distillery, known for its exceptional craft spirits, is hosting a brand new summer music series in its beautiful backyard.
Greg Labshere, production assistant at the Brattleboro distillery, came up with the idea and booked the acts.
"This is a great space," he said. "It's a great atmosphere and we're just trying to create an experience for everybody, a family-friendly experience."
The weekly event promises to bring together the rich flavors of Saxtons' signature beverages with the infectious sounds of talented musicians. Shows start Saturday, July 1 with Woody & the Rebel Alliance and continue through Sept. 2 and feature an impressive lineup of local and regional artists from various genres. Admission is free.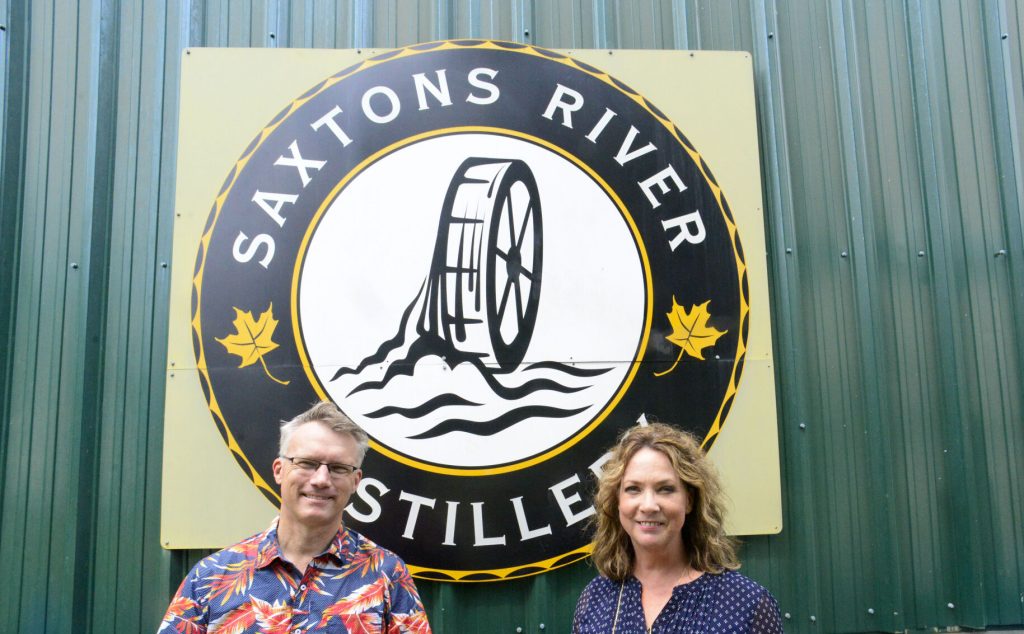 Each event will feature a different music group and food truck. Labshere said he wanted to keep the series interesting.
"It's a mountainous area so I was going for string bands, folk bands, acoustic stuff, just that mountain vibe," he said.
Having worked for the Garcia Project over the years, Labshere gathered connections in the music industry.
"With that, I just got in deep with the Grateful Dead culture, and it's a lovely culture and community of folks who take care of each other and respect one another," he said. "I think it would be cool to have that vibe here because we're all about local and craft here."

Greg Labshere
Labshere said he's getting the biggest response for the series finale, Sept. 9, when Zach Nugent Duo is scheduled to play. The Burlington guitarist, who plays with JGB (Jerry Garcia Band) and Dead Set, tends draw a big crowd.
Three members from the Garcia Project, another highly popular act, will be playing as Acoustically Speaking Trio on July 8. They will perform a collection of soulful songs from Grateful Dead, Bob Dylan, The Beatles and more.
"We are happy to be bringing our unique flavor of acoustic Grateful Dead to Brattleboro, Vermont," guitarist and singer Mik Bondy said.
The schedule also includes Jess & Jeff on July 15, Tobias Moore on July 22, Life on Venus on July 29, Conor & The Wildhunt on Aug. 5, Alex Jordan Band on Aug. 12, and Deep Size on Aug. 26.
Deep Seize, a Southern Vermont electronic/world fusion duo formed in 2014 by producer Wyatt Andrews and handpan composer Jed Blume, pioneered a new sound combining complex and ethereal melodic lines of live handpan with hard-hitting electronic grooves grounded in hip hop, downtempo and electronic dance music.
"I'm thrilled to see Saxtons Distillery launching a Summer Music Series and supporting our region's live music scene," said Blume, who plays a set of three handpans and the ATV Electro-organic aFrame Drum in Deep Seize. "This exciting new Saturday afternoon showcase through the summer promises to be a fun weekly event with a variety of caterers alongside a lineup of both local and visiting bands."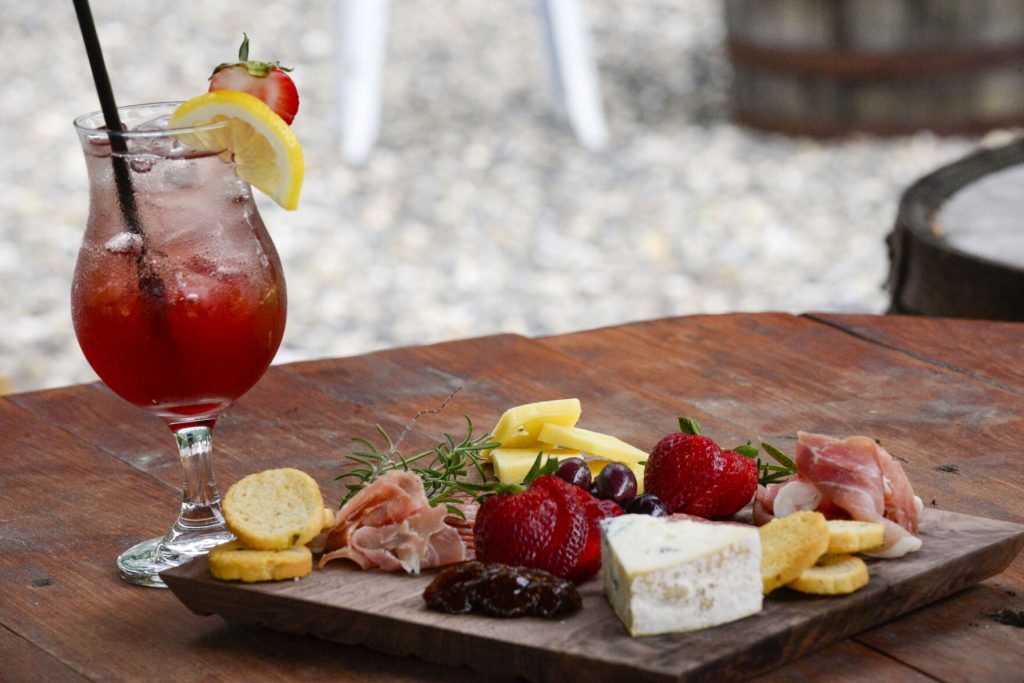 Labshere said he wants to make Saxtons Distillery a place where the local community wants to hang out on Saturdays. At the time of the interview, he was busy building a stage outside.
His plans also include having a bubble machine, lawn games, face painting and sprinklers. He said he wants the events to have "a summer fair feel."
Saxtons Distillery is unveiling a menu with light bites and brand new cocktails. An exclusive cocktail will be served up for every show. A "cocktail passport" punch card will result in prizes once a certain number of drinks are purchased.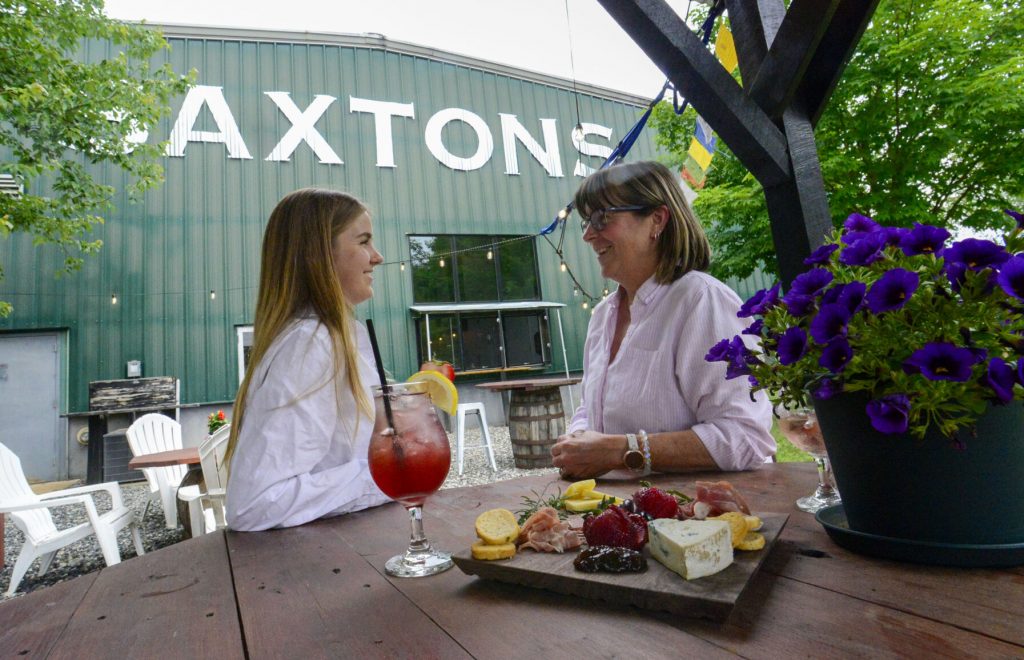 "We want to be the best cocktail bar in Southern Vermont," said Joslin Roderick, business development and brand manager at Saxtons Distillery.
Mocktails, sodas, kid beverages and boozy milkshakes also are available.
Roderick said the concert series is "part of building Saxtons on Saturday, meaning this is the place to come on Saturdays." Every Saturday, staff plan to host events. They've held classes on bartending, coffee tasting and espresso martini making.
---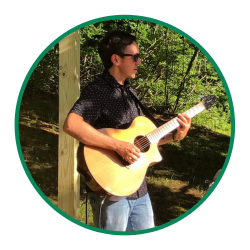 Chris Mays is a reporter for the Brattleboro Reformer. He plays guitar in three groups and has a Yorkie named Lemon, who can be followed on Instagram at @lemon_the_yorkie. He enjoys spending time in the mountains.