As ambassador and diplomat, Townshend's Peter Galbraith has used his moral compass to help guide nations toward peace, justice.
By Greg Sukiennik
Vermont Country
TOWNSHEND — Peter Galbraith has spent much of his life in some of the world's most dangerous hotspots.
In 1988, as a U.S. Senate Committee on Foreign Relations staff member, he discovered Saddam Hussein's regime was using chemical weapons to commit genocide against the Kurds. Three years later, he ventured into Kurdistan as their ill-fated rebellion began — and escaped across the Tigris River to relative safety when the Iraqi army crushed the uprising.
As a diplomat and negotiator, Galbraith worked to build democratic institutions in nations torn apart by war — as U.S. ambassador to ­Croatia, as assistant secretary general of the United Nations in Afghanistan, and as a U.N. adviser writing East Timor's constitution and negotiating oil and gas rights that had been claimed by Australia.
Most recently, he helped 16 girls and young women — members of a Kurdish religious minority who were kidnapped into sexual slavery by ISIS — reunite with 24 children born to them as a result of that experience.
Injustice doesn't sit well with him
Injustice has never sat well with Galbraith, now 71. He credits the influence of his parents — economist and Harvard professor John Kenneth Galbraith and author Catherine Galbraith — for instilling that value.
"It's certainly something my parents felt," he said. "My father obviously was an economist who talked and wrote about inequality and corporate greed and the nature of poverty. My mother was a student in Nazi Germany who had seen the Aryan race laws."
"Some of it's just innate. I never liked bullies. I never liked seeing people being hurt."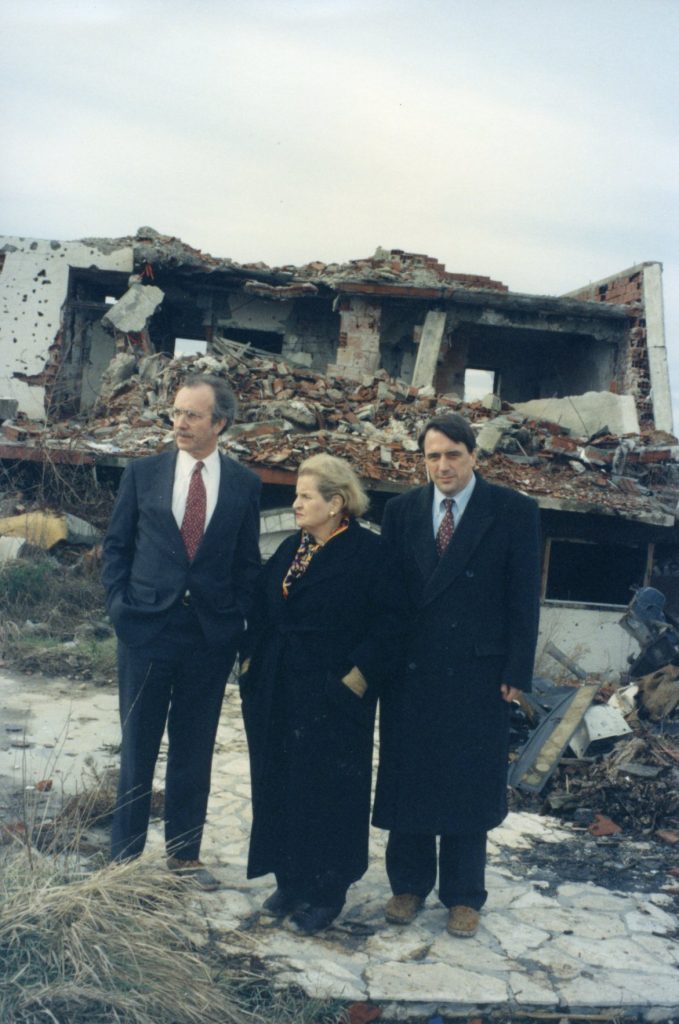 Over and over again, Galbraith has seen the results of war firsthand and been called upon to help put the pieces back together, as a diplomat and negotiator. In each case, he said, what nations learn the hard way about war is that it almost never goes according to plan.
The U.S. experience in Afghanistan is a case in point, he said. When the Soviet Union invaded that country in 1979, America backed the Afghan mujahideen. But that eventually led to the rise of al-Qaida and terror attacks on two American cities, costing thousands of lives.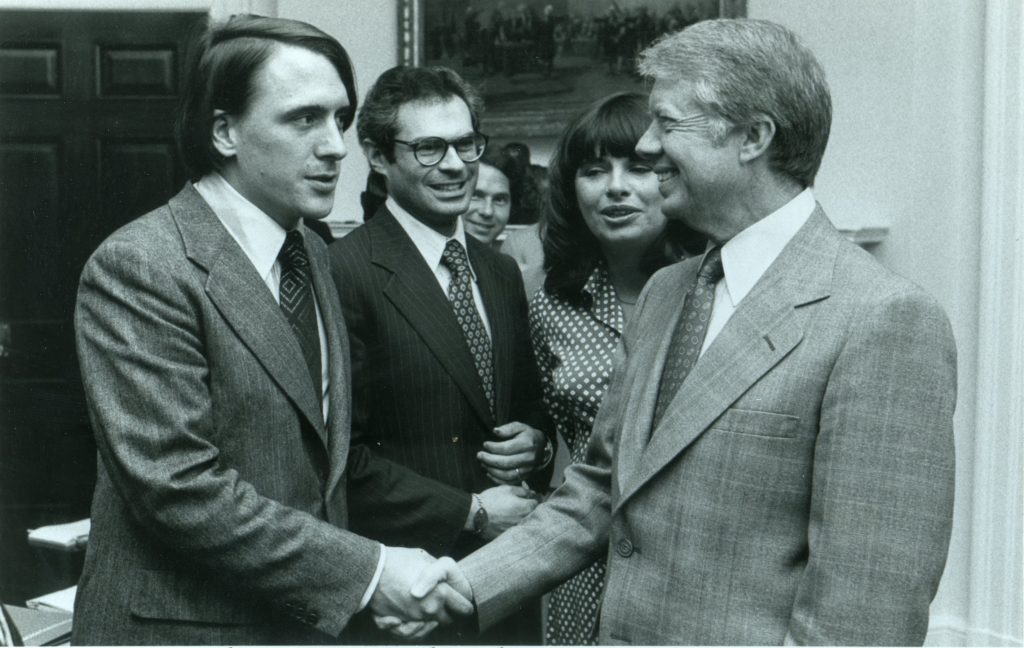 It also led to 20 years of U.S. military involvement in Afghanistan, which claimed many more lives and ended with the Taliban in control.
'Unintended consequences'
Another conflict with potential unintended consequences is Russia's invasion of Ukraine, which began Feb. 24.
"Who knows what the unintended consequences are going to be," Galbraith said. "It may well lead to Vladimir Putin's ouster. If things aren't carefully handled, it could lead to nuclear war."
One consequence that seems likely is the breakdown of efforts to prevent nuclear proliferation, including the global agreement with Iran, he said.
What's less certain is how the trauma of the Ukraine war — which already has seen reported war crimes, including executions and family deportations — will affect all involved.
"I'm particularly thinking of young people … 20 to 30 years from now. For sure, there will be consequences," he said. "People in wartime situations are very much shaped by those experiences, sometimes in ways that prove catastrophic later."
Galbraith now describes himself as a "freelance diplomat." While he lacks any one nation's backing, "it enables me to talk to parties, particularly in conflict situations. I don't have to represent any country's point of view — I help them figure out what they should do."
Freelance diplomacy at work
In 2021, he helped reunite 24 children of Yazidi girls who were kidnapped by ISIS and forced into sex slavery with their mothers.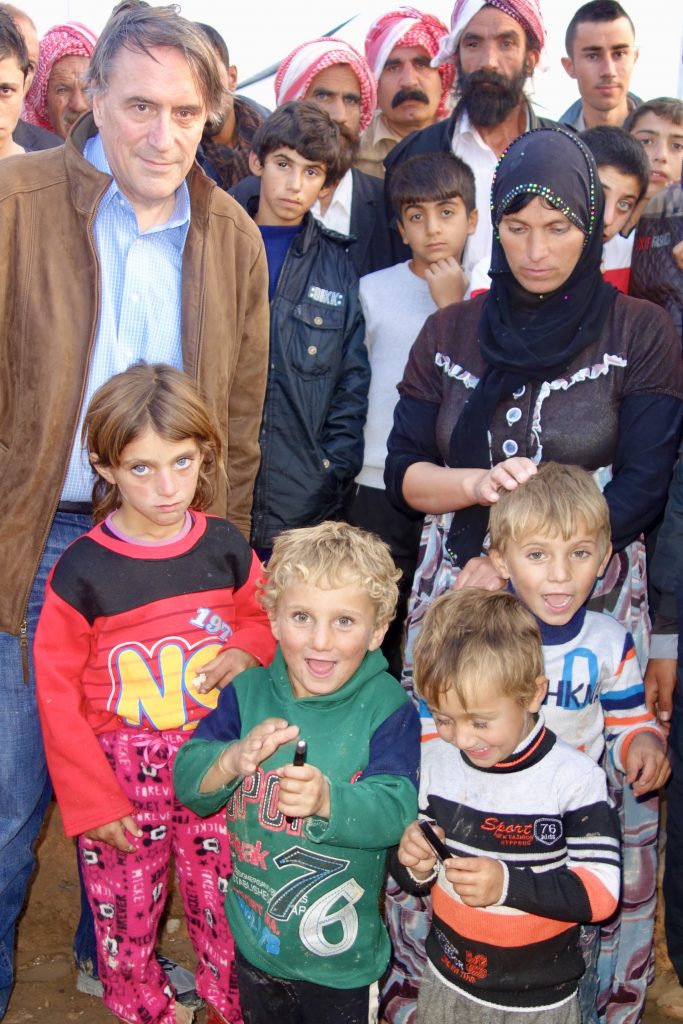 ISIS had declared its intention to wipe out the Yazidi people — a Kurdish minority with its own monotheistic religion — and they carried out the threat. For five years, the girls they kidnapped were their prisoners.
When ISIS fell in 2019, the Yazidi religious elders did not want the children back, saying they could not be part of their society. That meant when Galbraith helped broker a possible return of the children to their mothers, the women were forced to make a choice: their Yazidi community, or their children.
It helped that Galbraith had been working with the Kurds for 40 years. It also helped that he had worked with President Joe Biden in the U.S. Senate.
"The new president is someone I have known for 43 years," he said. "He knew I knew the Kurds very well and cared deeply about humanitarian issues."
"My feeling was most intense … that nobody was helping these girls," who were ages 10 to 18 when they were kidnapped, Galbraith said. "The oldest of [their] children was almost 5. The youngest was 2. She had been taken from her mother two hours after [she] was born."
Back in Vermont
When he's not on missions overseas or delivering lectures on history and current events, Galbraith calls Townshend home. He spent summers there as a child, splitting time between Vermont and Cambridge, Mass., where his father taught at Harvard.
The family found its way to Townshend thanks in part to visits his father and mother paid to friends in Brookline, just across the West River from Newfane and Townshend.
The Galbraiths put down roots here in 1947.
"While my mother was looking after the kids, my father went out and found the house — the first house he ever owned," Galbraith said.
For $5,500, Galbraith's father purchased a farmhouse in Townshend. The house, built in 1776, has "52 windows, nine doors, and how many rooms, plus 200 acres," he said. He later built another house for himself on the property, and then moved to another house nearby.
Asked if he preferred greater Boston or the Vermont woods as a kid,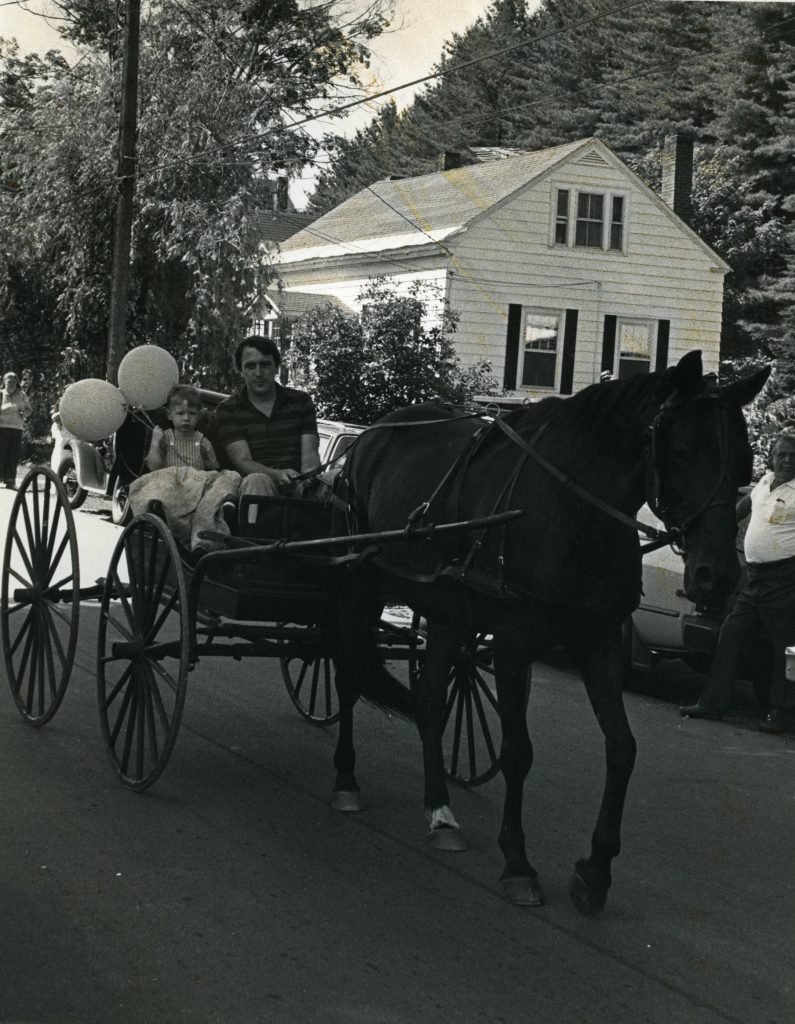 Galbraith answered without hesitation. "I always loved Vermont," he said. "When I was old enough to be a resident, I became a resident of Townshend and have been ever since."
Galbraith also was active in Vermont politics, as a campaign worker for Philip Hoff's run for the U.S. Senate, as state Democratic party chairman, as a state senator representing Windham County and as a candidate for governor.
"There's definitely something very special about Vermont's sense of community," he said. "It's a place that respects human rights and the environment — things I care deeply about."
Son of well-known parents
It would be easy to say John Kenneth Galbraith (1908-2006) cast a long shadow. It was quite literally true — "he was six foot eight and a half," Peter Galbraith said.
A Harvard professor born in Canada, John Kenneth Galbraith wrote numerous influential books on economics, most notably "The Affluent Society" (1957), and worked for or advised Democratic presidential administrations from Franklin Delano Roosevelt through Lyndon B. Johnson. He served as ambassador to India under John F. Kennedy and was honored with the Presidential Medal of Freedom and the Order of Canada.
"The easy thing to say is it wasn't always easy to grow up in the shadow of someone so well known," Galbraith said of his father. "But the correct answer is that all of it gave me enormous advantages from which I benefited."
"In the end, I never felt overshadowed — partly because I chose a different path."
His mother, a Smith College graduate, met her husband while she was a graduate student at Radcliffe College. She had studied abroad in Munich in 1933, where one of her housemates, British socialite Unity Mitford, was dating Adolf Hitler.
Her personal observations of Hitler's rise to power have stuck with Galbraith, especially given current events.
"Just before she died, she was reading her diaries to me," he said. They were very perceptive about what was going on in Nazi Gemany, in particular the race laws and Aryan laws and her description of it and horror at it."
Behind the Iron Curtain
Another formative experience was Galbraith's adventures in Eastern Europe in the summer of 1968, when, still in high school, he found himself in one of three Volkswagen vans with Boston-area college students on a camping trip behind the Iron Curtain. They ventured through the former East Germany, Poland, Czechoslovakia, the Soviet Union, Georgia and the Donbas region of Ukraine.
But when Galbraith and a friend attempted to travel to Hungary from Romania, their train was stopped at the Hungarian border amid shocking news: The Soviets and four Warsaw Pact nations, including Hungary, had sent their armies into Czechoslovakia to put down the "Prague Spring." The train headed back to Bucharest, with some Czechs on board in tears.
In response, Galbraith and his friend delivered a letter of protest to the Soviet embassy in Bucharest.
"It was my first diplomatic act," Galbraith recalled. It didn't go far: The guard took the note and replied "in the garbage" in Russian.
Regime change takes time
Thinking about those events and what they mean for the present day, Galbraith reflected on how autocrats historically manage to stay in power.
"When you look at regimes and ideologies, the first thing that goes is the belief," he said. "An authoritarian can rule and stay in power for a long time once people stop believing. After 1968, nobody believed in communism. But it took 21 more years for the system to collapse. The same is very much true in Iran — hardly anyone there believes in the theological system. But people participate because it's a path forward." While Americans tend to think they "won" the Cold War, that's a U.S.-centric view that ignores what was going on inside the Union of Soviet Socialist Republics, he added.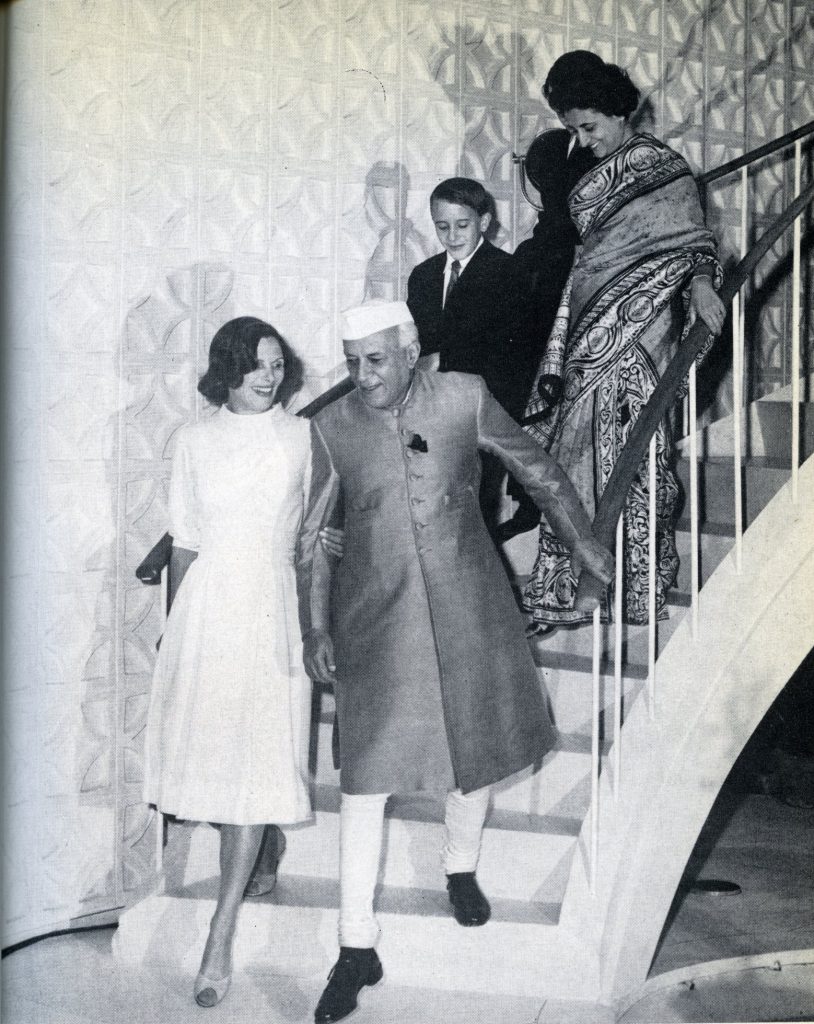 "The reason the Soviet Union collapsed was hugely about Soviet leaders who realized the system was unsustainable and ultimately had the courage to change it. They never tried to keep up — they knew full well, with nuclear weapons, we'd never attack them."
Greg Sukiennik — Reports on the Northshire of Bennington County for the Bennington Banner and Manchester Journal. Formerly statehouse editor and managing editor of all three Vermont News & Media papers, he's written for ESPN.com, The Associated Press and The Berkshire Eagle. He also writes for fun (if not profit), hunts for classic vinyl records and makes a mean gluten-free meatball grinder.