Brattleboro Union High grad Hillary Renaud leaves her mark on regional race tracks
By Shane Covey
Vermont Country
Brattleboro Union High School's outdoor track didn't do Hillary Renaud much good. She needed one with banked turns, an outside wall and a pit road.
The Vernon resident has been driving race cars since she was 13, starting out in the Young Guns class at Monadnock Speedway in Winchester, N.H. The 2017 Lightning Stocks series champion estimates that she has won 15 to 20 races during her career behind the wheel.
Now 26, she will compete in the Street Stock division this year. The season begins with the Spring Dash on April 30 and concludes with a night of racing on Sept. 17.
Renaud is one of five women who are regulars at the Winchester oval. Jennifer Jo Cobb, Hailie Deegan and Natalie Decker are the only three women competing in one of NASCAR's three most popular divisions.
The 2014 Brattleboro Union High graduate climbed out of the driver's side window of her No. 88 Chevy Monte Carlo recently to talk about such things as what it feels like when putting the pedal to the metal and what it's like as a woman in a sport dominated by men.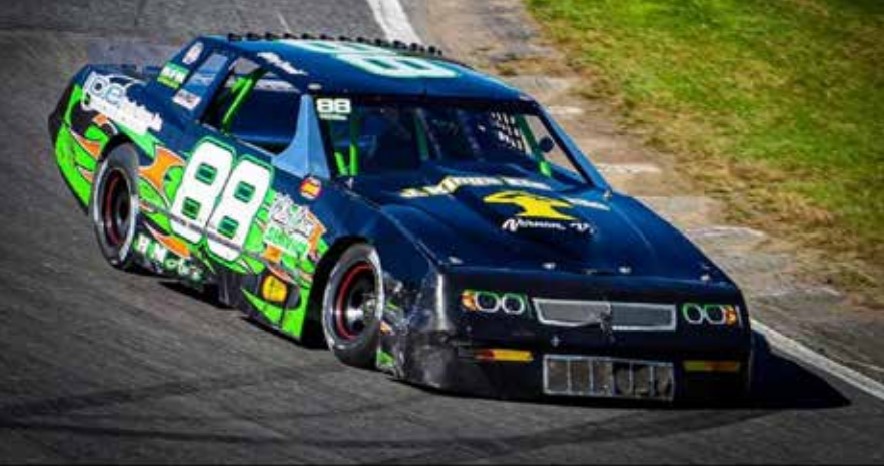 Q: What do you do for work?
A: I work for Renaud Brothers Construction as a commercial truck driver, crane operator and laborer.
Q: What do you like doing in your free time?
A: I like to ride horses, work on the race car, and hang out with friends and family.
Q: Which drivers do you root for?
A: I'm not a huge NASCAR fan, but I've always liked Kevin Harvick and Ryan Newman.
Q: How did you get your start in the sport?
A: I'd have to say I got started in racing before I could even walk. My mom used to take me to the races when I was very little to watch my dad, brother, uncles and cousins race. Then, when I was about 8, I started ice racing on the setback by our work. Once I turned 13, Monadnock Speedway started a youth division, and I competed in that, and I haven't stopped racing since.
Q: Tell me about the car you will be driving this season.
A: My current race car is a Monte Carlo. BFR Chassis built the chassis and did the inside tin and the body. The wrap on it is a green, orange and black tribal design. My number is 88.
Q: How fast do you go when racing?
A: Our top speed at Monadnock in a street stock is probably between 60 to 70 miles per hour — we don't have speedometers in the cars. That's fast for a quarter-mile track, but at bigger tracks you definitely go faster, which I think is more fun.
Q: Do you like going fast in general?
A: Yes. I love roller coasters, and I always liked water skiing, before I had the surgery on my knee.
Q: What do you like best about the sport?
A: I love racing in general. I always have, although I think the best part is the adrenaline you get when you're out there on the track racing for the win.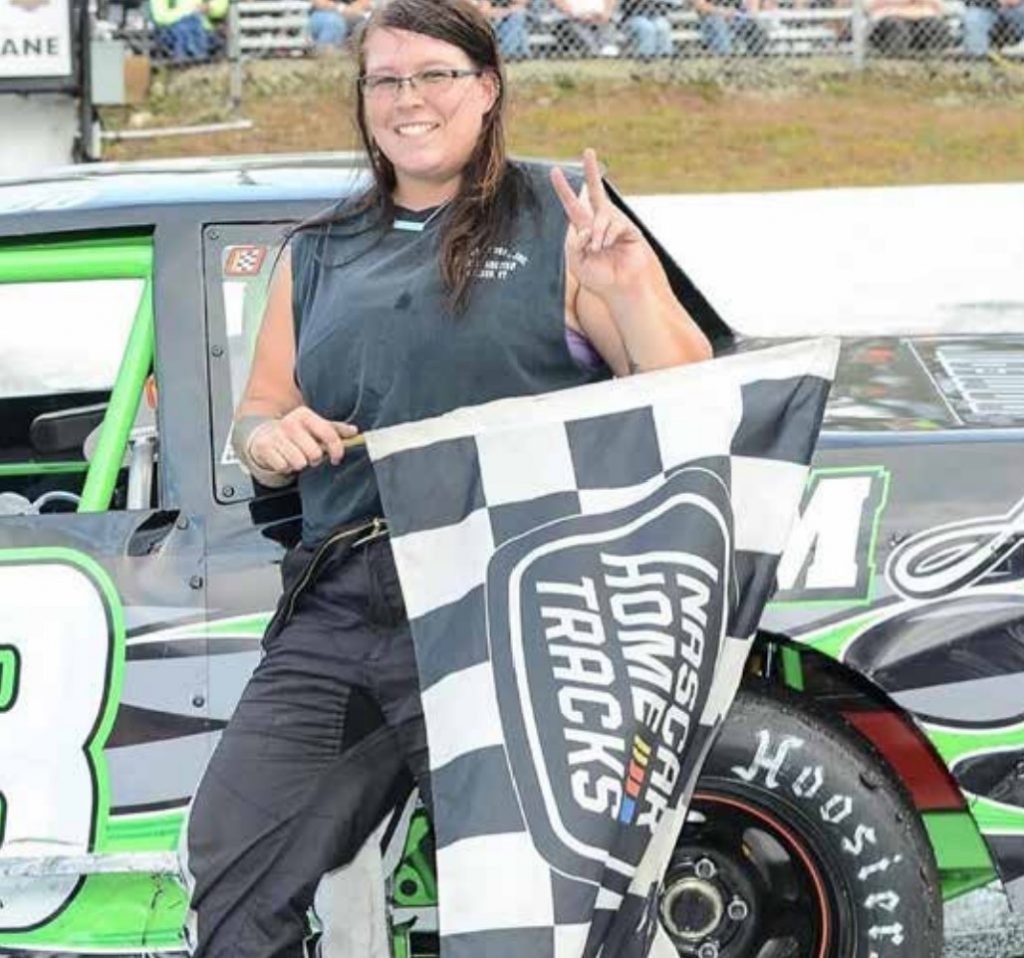 Q: What's your best racing memory?
A: It has to be between winning the championship in the Lightning Stocks in 2017 and winning my first street stock race in 2019.
Q: What's your worst racing memory?
A: It was in 2016 … I had built a brand new car from scratch with one of my friends, and during the first heat race of the year it was destroyed. I was racing against my uncle and something in the rear of the car broke, we touched front tires, and I went head-on into the turn four wall. We spent almost the whole summer rebuilding the car.
Q: What do you remember about your first race ever?
A: I remember being nervous, because I didn't want to crash my car, and it was way different than being out on the ice racing with a car.
Q: Which tracks have you competed at?
A: My home track is Monadnock Speedway, but I've also raced at Claremont Motorsports Park, Lee USA Speedway, Star Speedway and The New London Waterford Speedbowl.
Q: What goes through your mind while racing?
A: I'm usually thinking about hitting my lines and trying to get up front, and where I can make passes to get to the front. If I'm in the lead, then I'm thinking about hitting my lines and keeping the car low so no one can pass me.
Q: Have you ever been treated differently because you are a female driver?
A: I definitely have felt like I am treated differently because I'm a female driver. Ever since I was 13 and just getting into racing, there have always been a couple people that don't think women should be in the sport. I've never let it bother me too much. If anything, it pushes me to do even better and prove people wrong. If someone tells me I can't or shouldn't do something, it makes me want to do it even more.
In my line of work, I also feel as though I am treated differently for being a female. I'll show up to a job site in my crane to do a job and sometimes people ask where the operator is or where the driver is, then they continue to ask if there is anyone else that can do the job. Once everything is all done, they usually change their tone and tell me how well of a job I did and end up requesting me again. I'm glad more women are getting into the sport of racing and into trades that are mostly made up of men.
Shane Covey grew up in Brattleboro and has been the Brattleboro Reformer's sports editor since 2008. He previously covered sports for the Athol Daily News